Atlanta REIA Meeting Updates
Posted on December 6, 2010 by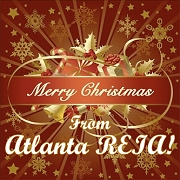 We at the Atlanta Real Estate Investors Alliance want to wish you and yours a very Merry Christmas and Happy Holidays! On Monday, December 6th starting at 5:30 PM at the Doubletree Hotel in Roswell, GA, we are having a very special Atlanta REIA Meeting and Christmas party. Atlanta REIA Members may bring guests at NO CHARGE and non-members may attend for FREE as well. Come one, come all and celebrate the holiday season with us and many other Atlanta real estate investors, entrepreneurs and professionals.
From 6 to 7 PM, I've asked several of our good friends, business members and fellow investors such as Jeff Nix, Mark Galey, Joe Thompson, Erven Kimble, Karen Bershad and a few others to address our group about what we have going on at Atlanta REIA and are planning in the near future.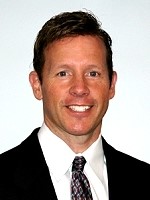 From 7 to 8:30 PM, our good friend, guru and very successful commercial real estate investor, David Lindahl, will be our main speaker for the evening and will be talking about how to successfully invest in commercial real estate and make a fortune in today's real estate market. Dave is NOT one of those real estate gurus who is all talk and no action. Dave currently owns over 7200 commercial units and is still actively working the business. In fact, we did a short webcast with Dave yesterday, live from Huntsville, Alabama where he was overseeing some of his properties there. Click here to listen to the webcast with Dave. If you attend our December 6th Meeting, Dave has a special gift for you… FREE Tickets to his Wealth Conference on December 11th and 12th in Buckhead. This is an event you don't want to miss!
After Dave speaks, we will be having our Atlanta REIA / Late Nite Networking Christmas Party starting around 8:30 PM. There will be music, a cash bar and hors d'oeuvres so come out eat, drink, learn, network and celebrate the Christmas Season with us!
Any business who joins Atlanta REIA at our Atlanta REIA Meeting tonight only for $150 will automatically be upgraded from a Silver Membership to an Atlanta REIA Gold Charter Business Membership ($350 value) at no additional charge! This is another $200 savings for joining at our Monthly Meeting and Christmas Party. To take advantage of this Christmas special, Download our Atlanta REIA Charter Business Application, fill it out and bring it with you to the meeting and we will take care of the rest. Be sure to complete our Goodwill Ambassador Form if you want to get paid up to 50% to refer us new members. Merry Christmas!
For tonight and tonight only, you can join Atlanta REIA as an Individual Silver Charter Member for $75/year and save $25. You can add a 2nd adult member from your same household to your Silver Membership for $50/year. Better yet, you can also join Atlanta REIA as Gold Charter Member for $200/year and save $150/year! Gold Membership includes a second membership for an adult from your household and up to 50% off Atlanta REIA workshops and seminars. Both of these special prices are good for tonight only at the Atlanta REIA Meeting and Christmas Party. To get in on this special Christmas offer, Download our Atlanta REIA Charter Membership Application, fill it out and bring it to the meeting. We will give you the appropriate discount when you apply in person. Be sure to bring in our Goodwill Ambassador Form too if you want to get paid up to 50% to refer us new Atlanta REIA members. See you tonight and Merry Christmas!
Members of Other REIA Groups Welcome to Attend Tonight!
If you are currently a member of the Georgia Real Estate Investors Association (GaREIA), North Metro Real Estate Investors Association (NorthMetroREIA) or any other REIA Group, you are welcome to attend our Atlanta REIA December Meeting & Christmas Party at NO CHARGE. Come check us out for FREE and think about joining! Merry Christmas!