Archive for February, 2012
Posted on February 24, 2012 by
"Let Me Show You How I Made Seven Figures In Twelve Short Months Using My Unique Direct Mail Strategies To Locate More Highly Motivated Sellers, Buyers and Lenders and Completely Automate My Business"
"And How You Can Do The Same In Your Pajamas Without Licking A Single Stamp!"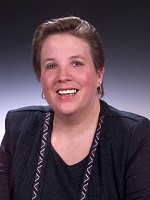 It's absolutely true. I usually start my day talking to sellers, making offers and buying a property before I ever get through my first glass of iced tea in the morning, (I'm allergic to coffee) or get out of my pajamas.
When I first got started in the real estate business a few years ago, I was working in full-time sales logging thousands of miles each year because if I didn't work, I didn't get paid. Frankly, I was tired of the whole business. I just thought there had to be a better way to make a living.
Then I discovered real estate and quickly found out the best deals were going to be made only with sellers who were truly motivated to sell.
Once I decided I wanted to make a lot of money…and enjoy the good life that goes with it, I knew I needed to find a way to make it happen. And the way to that goal was to find motivated sellers who wanted and needed to sell.
I Want To Help You Earn The Same Big Profits I Do… Even in Today's Market!
Hundreds of real estate investors all over America have implemented my systems. Now they have motivated sellers practically begging them to take their properties off their hands. What's their secret? What's their edge?
At Last I Have Unlocked The Secrets To Getting Really Motivated Sellers, Buyers and Lenders Contacting You.
What are the Secrets??? Join me on the special Webcast I'm doing with Atlanta REIA on Thursday, March 1st at 7PM to find out more!

You will learn how to Carve A Unique Niche Market That Other Real Estate Investors Simply Don't Know About. My special techniques are designed to identify and address a unique and virtually untapped market place of motivated sellers … some of those include out-of-state owners, inherited properties, pre-foreclosures, burned-out landlords, hard to find owners, expired listings, estates, military transfers and more! Read More→