Archive for July, 2015
Posted on July 23, 2015 by
Mon, July 27th @ 6:30PM – Marietta, GA
Explode Your Business Now!
Do More Deals by Working Less!
with Frank Iglesias
July 27th, 6:30PM, Cherokee Cattle Company
2710 Canton Rd, Marietta, GA


Atlanta REIA Members Please RSVP on Meetup.com
if you have a meetup account.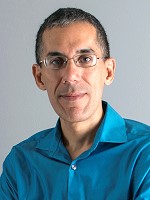 This month we have a very special treat for you!  Whether you are new to real estate, getting back in, or building your business and working more than you'd like to, you NEED to be at this month's Wild West Event!  Our guest speaker Frank Iglesias is the real deal. He's currently running a very successful real estate business, and he's built it so that it doesn't suck up all his time!  As a result, he's able to enjoy the lifestyle that most real estate investors only dream about.  How?  By effectively leveraging his time!
Join us at the Wild West Event on Monday July 27 at the Cherokee Cattle Company located at 2710 Canton Rd in Marietta, as Frank shares with us his secrets on how he was able to grow his business, make more ca$h, do more deals, and buy more houses by using VA's!  If you have been around real estate for any length of time, you've probably heard about Virtual Assistants, or "VAs" for short.  Sounds sexy, but how can you use them effectively?  Recently, Frank gave a talk and asked the audience what came to their minds when he said the term 'Virtual Assistant'.  The answers were, like almost any other time he's asked:  1) International, 2) Cheap, 3) Hard to Understand, 4) Do busy work tasks.  No wonder more people don't leverage this awesome opportunity to its capacity–the mindset is not one for success before the relationship even begins!
Join us at the Wild West on Monday July 27, when Frank will break this mold by discussing several key points, including:
Are VAs your team membersor are they just doing tasks?
Hiring and training VAs to make decisions for you
How VAs fit into the 80/20 rule, when leveraged properly, so you get your time back
Reality is, running a business does take some work, but it does not have to be overly complicated, time consuming or difficult.  It does, however, require preparation, planning and ultimately, systems.  It won't happen until you first decide to Stop Doing It All Yourself.
What you will learn:  Frank will cover a lot of ground on how VAs play a vital part of his thriving real estate business, including:
Scaling your business using VAs
Differences between local and virtual help
Unleashing the right VAs to run your day to day for you so you can focus on growth
The principals his team uses to look at over 100 deals every single week and cherry pick what makes sense
And Much, Much, More!
Bottom line, it's competitive out there with the market picking up speed and more investors vying for the same deals. To make more money at a faster pace requires efficiency and speed. Having the right team in place is critical to achieving this successfully. Having just one helping hand daily can make a huge impact on your growth. VAs can help you accomplish this with greatly reduced costs, if done properly. So mark your calendars now and get ready for an action packed evening at the Wild West Event on Monday July 27! Bring your questions and take lots of notes so you too can Stop Doing It All Yourself! See you there!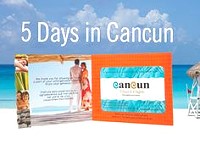 WIN A COMPLEMENTARY CARIBBEAN VACATION FOR TWO!: All participants who attend the Atlatna REIA West Meeting will be entered into a drawing for a chance to win a *Complimentary Caribbean Vacation for TWO and other great door prizes! *You must be present at the meeting to win. The Caribbean vacation does not include transportation, taxes, upgrades, etc.


Atlanta REIA Members Please RSVP on Meetup.com
if you have a meetup account.
Late Nite Networking After West Meeting

After the conclusion of the Atlanta REIA West meeting (after 9PM), you are encouraged to hang around and join us for Late Nite Networking also held at Cherokee Cattle Company. So please come eat, drink, network and have fun with like-minded investors and real estate professionals as we hang out late into the night!
6:30PM: Networking, Food Ordering & introductions
7:00PM: Welcome, Announcements & Upcoming Events
7:25PM: Haves & Wants
7:45PM: Feature Presentation with Frank Iglesias
9:00PM: Drawings for Prizes & Giveaways
9:05PM: Late Nite Networking
*Please Note: West Meeting agenda is subject to change.
About the Atlanta REIA West Group

The Atlanta REIA West Monthly Meeting is an Atlanta REIA Subchapter led by Leslie Mathis this is held on the 4th Monday of each month at 6:30PM at the Cherokee Cattle Company restaurant located at 2710 Canton Road in Marietta, GA. Atlanta REIA Members can attend for NO CHARGE and guests for $10.00. Show up at 6:30PM to eat and network before the meeting officially starts at 7:00PM. Buying your own meal is optional but highly recommended and greatly appreciated since the Cherokee Cattle Company allows us to use their meeting room. There will be lots of learning and lots of networking. Bring your deals and your haves, wants and needs to the event.