Archive for April, 2016
Posted on April 23, 2016 by
Wed, April 27th @ 7PM on GoToWebinar
How to Get Started Investing in Real Estate!
with

Don DeRosa

on April 27th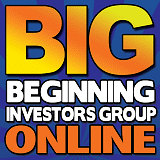 The Beginning Investors Group Online (The "Big O" or BIGO) is an new online educational group that currently meets on the 4th Wednesday for new investors who are just getting started in real estate investing as well as "new again" real estate investors who've taken a few years off and are looking to get back in the game.
We will be bringing in local and national real estate experts to teach new investors how to survive and thrive in our ever changing economy and real estate market. The entire purpose of this group is to help new investors get their first deal and help new again investors get their next deal.
Even though this is an Online Meeting, we will be having a small, live studio audience at the Atlanta REIA Office in Buford, GA from where the meeting is being hosted and broadcast live. See more details below how to attend in person or online.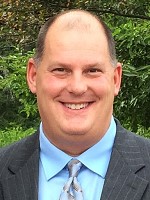 Don DeRosa will help us kick off our first meeting of the Beginning Investors Group Online on Wednesday, April 27th at 7:00PM ET. Don is a full-time, active real estate investor, mentor and trainer who specializes in all types of real estate investing such as wholesaling, creative financing on pretty house deals, rehabbing and retailing, rentals, short sales, foreclosures, new construction, private lending and much, much more. Join Don at BIG Online as he teaches you the quickest and easiest way to get started in the real estate investing business with limited time and funds.
TO ATTEND ONLINE: 7:00PM Start Time. To attend the Beginning Investors Group Online via your PC, smart phone or tablet, Register Here for the Meeting on GoToWebinar.com and you will be emailed login instructions for the event.
No Charge to Attend for Members or Guests
Who Attend Online via GoToWebinar.com!

Once you get your Webinar Confirmation Email, you can login on about 5-10 minutes prior to the 7PM start time to reserve a spot using your PC, Mac, Tablet or Smart Phone. You can download the GoToWebinar App here on iTunes App Store or the Google Play Store.
TO ATTEND IN PERSON: 6:30PM Start Time. To be a part of our small, live studio audience, show up 5 to 10 minutes prior to the 6:30PM  start time at the Atlanta REIA Office located at 1960 Skylar Hill Dr, Suite D in Buford, GA.
THE AGENDA: The in-person meeting starts at 6:30PM with introductions and announcements. The main presentation for both in-person and online attendees will start at 7:00PM ET and go to approximately 8:30PM or later. The meeting should be wrapped up by 9:00PM at the latest.
THE PRICE: This Month, THERE IS NO CHARGE for Atlanta REIA Members and Non-Members who attend online, but their is a $20 Charge for Non-Members to attend in person at the office.