Archive for December, 2014
Atlanta REIA Members Can Attend at No Charge. This month,
Guests Can RSVP Online Now for $20 or Pay $25 at the Door.
At Atlanta REIA on Monday, January 5th, we are very excited to have Rhonda Duffy, Dyches Boddiford and Bill Cook, three very well respected real estate professionals sharing their insights on the Atlanta Real Estate Market. They will discuss what they've witnessed in 2014 and previous years, what is likely to occur in 2015 and beyond, and what it means to investors, buyers and sellers going forward in the New Year.
Each guest speaker is actively involved in their real estate niche and is well respected by their peers. This is an opportunity to hear from folks who truly have valuable first-hand insights into the Atlanta Real Estate Market. You do not want to miss this meeting as we kick off the New Year with valuable information you need to know.
Rhonda Duffy is the founder, owner and broker of Duffy Realty of Atlanta and she presently ranks as the #1 Agent in Georgia, 11 years in a row, according to the MLS and FMLS and also the #1 Retail Agent in the entire USA for SOLD properties. Considered as a credible real estate expert and consumer advocate, Rhonda has been interviewed and published in hundreds of articles. She has been in the Wall Street Journal at least 20 times, on CNN, CNBC, on 4 major news channels, on Clark Howard's Prime Time Real Estate special, quoted on MarketWatch and many, many publications. She is also an industry consultant, radio host and licensed auctioneer.
At our Meeting, Rhonda will be discussing:
An Overview of the Real Estate Market in 2014 (Closing out the year and what we have seen)
The Real Estate Market Projections for 2015 for Buyers and Sellers (What to expect from retail buyers and sellers and investors)
Projections/Overview of What Might Be Profitable for Investors in 2015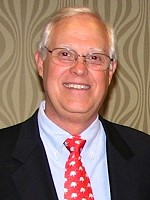 Dyches Boddiford is a full time investor who speaks from year of experience in a variety of real estate areas too numerous to mention here. His seminars and conferences are intended for the serious real estate investor. In fact, every January a number of serious advanced real estate investors fly into Atlanta to spend a weekend networking, sharing information and listening to Dyches teach his Advanced Strategies Conference. One of the highlights of the conference is Dyches' "State of the Market" presentation where he reviews the highlights of the current market and gives his insights and projections of the coming year.
At our Meeting, Dyches will give us a preview of his State of the Market address as he helps us view the Real Estate Market from a much broader perspective such as:
What is happening in the Capital Markets?
What effect will Washington have on the financial world we operate in?
What impact will Wall Street have on the Real Estate Market?
Are there significant tax changes that will affect real estate?
How will the political and economic climate affect the everyday real estate investor?
See more info on Dyches's Advanced Strategies Conference >>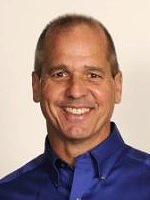 Bill Cook and his wife Kim have been investing in real estate since 1995. Their investment portfolio includes single-family homes, mobile homes, and a small mobile home park. When it comes to creative deal structuring and funding, Bill is among the best, most experienced investors in the country. Bill firmly believes that the key to being a successful real estate investor is to own a number of PAID-FOR investment properties than bring in mailbox money each and every month. Bill and Kim have been teaching others how to successfully invest in real estate since 1997 and have written a syndicated real estate investing news column since 2003 that is published in a number of Georgia newspapers as well as the Atlanta REIA Profit Newsletter.
At the Meeting, Bill will teach you about the three stages of real estate investing: Starters, Estate Builders and Enders. Do you know which category you're in? Do you know how to profit from the two categories that you're not in? Are you aware that everything you need to do a deal is contained within these three groups of real estate investors: The deal, the money, the paperwork, the management, and the know-how? Did you know that you can find each category of investor at the Atlanta REIA meetings?
At our Meeting, you will learn:
What is a Starter, Estate Builder and Ender?
What benefits do each group of investors bring to the deal-making table?
Where will you find the best, fastest and safest source of money to fund your next deal?
What's the difference between being a bird-dog and a wholesaler…and is either one an Estate Builder?
What is the primary paperwork used by each category of investor?
Is it possible for flippers and wholesalers to retire wealthy?
What are the two things that make you money while you sleep? (This is why every real estate investor's goal should be to become an Ender!)
Come join us at the Atlanta REIA Main Meeting on Monday, January 5th and learn all you can about the Atlanta Real Estate Market from 3 highly successful, local real estate experts!

Atlanta REIA Members Can Attend at No Charge. This month,
Guests Can RSVP Online Now for $20 or Pay $25 at the Door.

Will 2015 be the year you exceed your own expectations in real estate investing? Have you already set your goals and expectations for 2015 and know what success will look like for you? Whether you have or not, be sure to start the New Year off right with Rock and Russ on January 5th at the Meeting-before-the-Meeting at 5:00PM.
In this one hour meeting Rock and Russ will teach you how start your new year the right way by creating a step-by-step plan of action, creating a system to become successful in your real estate niche or how to move your real estate business to the next level. Rock and Russ are two active and highly successful investors who will help you create a simple and yet powerful action plan for 2015.
At the Meeting, Rock & Russ will teach you:
Goal Setting for Success
Plan for Sharpening Your Ax
Getting Control of Your Busy Life
Getting Control of Your Cash Flow
Easy to Follow Systems for Success
And Much, Much More!
This is a no nonsense opportunity for you to start the New Year with a bang. The goal of this powerful training session is to have you walk out with plan of action for you future as a highly successful real estate investor.
*Please Note: Meeting agenda is subject to change.

At 5:00 PM in the Main Lobby, we have a Vendor Trade Show that lasts throughout the meeting where you can come out and meet many of our participating Business Members and Vendor Guests who help sponsor our meeting. See a full list of our vendors and sponsors below as they are added.
Vendor tables are limited, so any vendors wanting to reserve a table for the meeting can RSVP for a Vendor Table here. Vendor tables are reserved and setup on a first-come, first-serve basis.

Starting at 6:15 PM, Dustin Griffin kicks off the Atlanta REIA Main Meeting with updates and announcements. Dustin covers what's happening at Atlanta REIA in the upcoming weeks and months such as upcoming workshops, webcasts, special events, members benefits and much more! Be sure to be in the main meeting room at 6:15 PM for your chance to be one of the first to receive a printed copy of The Profit Newsletter while supplies last.

At approximately 6:30 PM, Joe Thompson will be hosting the Haves & Wants Speed Marketing Session which gives our members the opportunity to quickly market deals they HAVE and to find deals they WANT. We also give our business members the opportunity to get up and say a few words about their businesses. Members who want to participate in the Haves & Wants Marketing Session must bring your flyers and get to the meeting early to get on Joe's list of participants.

After the conclusion of the Atlanta REIA Main Meeting, we will be reconvening at Three Dollar Cafe located at 6050 Peachtree Pkwy #100 in Norcross, GA at 9:30 PM for the Late Nite Networking and the "Meeting-After-The-Meeting"!
Do you love hanging out with other fun loving, like-minded real estate investors who love to talk about real estate investing and doing deals?
Do you want to work with fun, energetic people who are consistently doing deals?
Are you always looking for new contacts and resources to build your real estate dream team?
Do you ever have trouble putting together profitable deals and need help?
Are you constantly looking for new leads sources as well as home buyers and sellers?
If you answered "yes" to any of these questions, then you belong at Late Nite Networking! Whether you are brand new to real estate investing or have years of experienced, everyone benefits from Late Nite Networking. Come eat, drink, connect, and have fun with like-minded real estate entrepreneurs as we network late into the night!
There is no charge for Atlanta REIA Members or guests to attend Late Nite Networking at the Three Dollar Cafe, so bring a friend and head on down to Late Nite Networking! Just be sure you order food and beverages from the cafe and please tip their wait staff generously.

Networth Realty of Atlanta, LLC – A licensed, full-service residential wholesale brokerage that specializes in finding quality wholesale properties and making them available to you. Read More>>

American IRA – The American IRA mission is to provide the highest level of customer service in the self-directed retirement industry.
Read More>>

Halperin Lyman, LLC – A transactional real property law firm devoted to providing the full spectrum of non-litigation related real estate legal and consulting services to its clientele. Read More>>

Goldmine Properties, Inc. – As Atlanta's first full service real estate wholesaler, we offer wholesale property at 65% loan to value, with financing available. Purchase price and repairs are 65% of certified after repaired appraisal. Read More>>

Advanta IRA Administration – With the help of your local Advanta IRA staff, use your IRA to invest in assets you know, understand and control, such as real estate, notes & mortgages, private placements, and much more! Read More>>

Lima One Capital, LLC – A fully capitalized, direct lender for residential real estate investors and homebuilders. We are fully capitalized and our team prides itself on closing loans quickly for our clients. Read More>>

The Small Business Advisor – A full service small business consulting firm specializing in QuickBooks with a wide variety of specialized services, trainings and products for small businesses. Read More>>

Craftbuilt, Inc. – We are a Metro Atlanta design-build construction firm specializing in whole-structure renovations, restorations, and new construction. No matter what the situation, we are up to the challenge! Read More>>

CRS Data – We offer comps from the MLS & FSBO's, custom searches, property tax records, interactive maps, sales & mortgage info, real estate valuations, mailing lists & more. Read More>>

DirectBuy of Atlanta – We are a private members-only buying club that gives you huge buying power by eliminating mark-up and the middleman, saving you thousands of dollars and up to 50% or more over retail and online sales prices. Read More>>

Century 21 Results Realty Service (Scott Swanson) – Century 21 Results Realty Services is like no other real estate company and that is our promise to clients and customers. Our associates are the experts in the Atlanta area.

Air Conditioning Experts, Inc. – For all your air conditioning services throughout Atlanta, contact Air Conditioning Experts. We have all the training and experience necessary to ensure the success of your home cooling system.

Island REIA Winter Retreat – Dave Biddison from Dream Trips will be at the Meeting to tell you about our first annual Island REIA Winter Retreat that will take place on January 18th – 24th at the Hard Rock Hotel & Casino, an All-Inclusive Resort, in Punta Cana, Dominican Republic. Read More>>

Atlanta Carpet Services, Inc. – Providing carpet, wood, vinyl, and tile, ACS is dedicated to every aspect of your floor covering needs from initial consultation to the sale and follow-up services. Read More>>

Fuller Center for Housing of Greater Atlanta – A faith-driven, Christ-centered, non-profit organization dedicated to providing adequate shelter for people in need in the Greater Atlanta area. Read More>>