Archive for March, 2012
Posted on March 29, 2012 by
Mon, April 2nd @ 3:00 PM – Total Wine & More Atlanta
The "Meeting-Before-the-Meeting"
with John Mangham on 1031 Exchanges
(with FREE WINE TASTING!)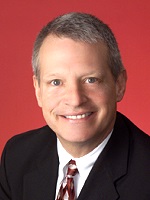 Please join us as we host the "1031 Guy", John Mangham at our "Meeting-Before-The-Meeting" on April 2nd at 3:00 PM in a private meeting room at Total Wine & More located at 124 Perimeter Center W (see map), just across down the street from where we meet for the Main Atlanta Meeting. John is a CPA and a real estate broker but most importantly he's been an active investor for over 3 decades. During the past 3 years, John and his partners have bought over 120 houses!
On Monday, John will take us through Essential Elements of a 1031 Exchange transaction and walk through the steps of a successful exchange transaction. In addition, John will help you evaluate what kind of investor you are and provide suggestions to maximize your investing efforts. 1031 topics include: Financial Benefit of an Exchange, Balancing an Exchange, Opportunities with Like Kind Property, Timing in an Exchange, and Your Role in a Successful Exchange. He'll also share several scenarios to illustrate how to structure your own deals for maximum tax deferral!

At 5:00 PM, Total Wine & More will be offering a complimentary wine tasting to all those who attend our meeting and wish to participate. There is NO CHARGE to attend this meeting or the wine tasting for Atlanta REIA Members and guests. Thanks Total Wine & More!
Mon, April 2nd @ 5:30 PM – Atlanta Perimeter Hotel & Suites
Atlanta REIA Main Meeting with
Robert Shemin & Other Special Guests
Atlanta REIA Members Can Attend at No Charge
Guests Can RSVP Online for $10 or pay $20 at the Door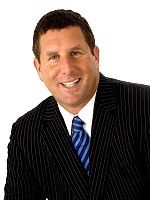 Have you ever gone to a class reunion where the "least likely to succeed" showed up in the fanciest car, wearing the most expensive suit, flashing the latest Rolex, and wondered, "How come that idiot's rich and I'm not?" Bestselling author, wealth expert, and multimillionaire real estate investor, Robert Shemin, became that "Rich Idiot". Robert is an active investor who has been involved in more than 1,000 deals. He became a millionaire by investing in real estate by the age of 32. He has a law degree and an MBA from Emory University.
On Monday, April 2nd, Robert is going to teach our members and guests how they too can become "Rich Idiots" by turning their thinking upside down, unlearning the things that keep them from making money, and instituting a three-part, wealth building plan based on buying real estate, investing in stocks and bonds, and starting a business. Robert is going to show you what will make you a fortune in today's market If you really want to make more money in your real estate business than you ever have before, don't miss this value-packed meeting.
Come hear Robert speak and he will cover:
What Makes a Successful investor!
The 7 Best Ways to find a Motivated Seller in Today's Market.
How to Analyze Any Deal in 20 Minutes or Less.
Discover How to Analyze Which is the Best Profit Process for You!
Learn the 3 Best Ways TO Get Money in Today's Market.
How to Locate and obtain Multiple Sources of Money.
How to Vertically Integrate Your Profits.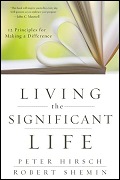 TWO FREE BONUSES FOR ATTENDING:
As a special bonus gift, Robert has generously agreed to give everyone attending Atlanta REIA's Main Meeting on Monday, April 2nd a digital copy of his book "The Little Book of Questions" as well as his brand new book entitled "Living the Significant Life: 12 Principles for Making a Difference". Thanks Robert!!!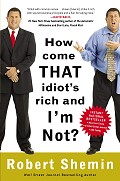 Robert will also be teaching a Full-Day "7 Keys to Making a Fortune in Real Estate!" Wealth Training Workshop on Saturday, April 7th. The first 20 people to register for this Wealth Training Workshop will receive a hard copy of his Wall Street Journal Best-Selling book "How Come That Idiot's Rich and I'm Not?" The next 20 people who register will receive a paperback copy of the same book. The early registration price is $10 for Gold Members, $20 for Silver Members and $30 for guests. This price is good for 2 people. Register now while seats and supplies last! Read More→