Archive for August, 2014
Posted on August 28, 2014 by
How to Beat The Competition, Increase ROI & Do More Deals!
A Full Day Internet Marketing Workshop & Strategy Session with

Duncan Wierman


September 13th, 2014 from 9AM to 4PM
Doubletree Hotel – Roswell, GA
Get Duncan's Workbook on "How to Beat the Competition, Increase ROI & Boost Sales" for Attending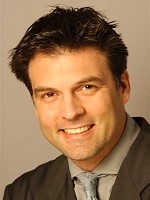 Join Duncan Wierman on Saturday, September 13th from 9AM to 4PM at the DoubleTree Roswell located at 1075 Holcomb Bridge Rd in Roswell, GA for a live 6-hour Internet Marketing Workshop and Strategy Session entitled "How to Beat the Competition, Increase ROI & Do More Deals" to find out how you can easily leverage the power of the Internet to grow your business quicker and more profitably than you ever thought possible.
Duncan is a Master of Strategic Marketing using Social and Mobile Media for Market Domination. Duncan helps real estate investors grow their businesses by developing online lead generation strategies that will make massive differences to sales revenues in their specific market.
During this 6-Hour Workshop and Strategy Session, he will teach you:
The 3 key factors that guarantee your web site will be an effective part of your sales process, not just a worthless e-brochure.
How to build an effective client nurturing process that builds your brand credibility and gives you an unfair advantage over your competitors.
How to determine if social media sites such as Facebook and Twitter are an effective channel to market your business, and the 3 key strategies you'll need to be successful.
Overlooked ways to advertise your business online so that you reach more prospects every day than any of your competitors, usually while spending much less.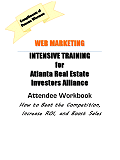 WARNING! This Saturday training is currently limited to 50 participants to make sure Duncan is able fulfill his promise to deliver 3 growth strategies to everyone in the room. Therefore we are limiting the class size to ensure personal attention. Attendees will also receive his workbook on "How to Beat the Competition, Increase ROI & Boost Sales" for attending (only one copy per couple please).
If you wish to attend, Reserve Your Seat(s) Now! Gold Members can attend for $24.95, Silver Members for $39.95 and Guests for $69.95. Atlanta REIA Members can bring a spouse, adult child or parent at no extra charge! Non-Members who join Atlanta REIA from September 1st – 8th, 2014 can attend this full day seminar for FREE and bring a qualified guest. Atlanta REIA Members who renew their membership for an additional year between Sept 1st – 8th, 2014 can attend for FREE as well. When joining or renewing your membership, please be sure to let us know you want to attend this event at no charge.
Join us at the workshop and Duncan will also teach you:
Website Design and Must Have Design Elements
Building a Consistent Brand Across the Internet
Identifying What Your Customer Really Wants (WIIFM)
Creating a Custom Avatar. What is an Avatar Anyway?
Mapping Our Your Customer Website Navigation & Buying Process
Designing a Powerful Home Page to Make Traffic Stick & Click
Creating Website Landing Pages to Convert Traffic to Leads
Doing a Competitive Analysis So You Can Learn to Beat Your Competition
Keyword Research for Maximum Search Engine Optimization (SEO)
Performing On-Page & Off-Page Optimization
Conducting a Search Engine Optimization Campaign
Writing & Promoting Search Engine Optimized Content
Using Pay-Per-Click Advertising Without Wasting Money
Creating & Promoting Viral Video Content
Promoting Your Business with Social Media Marketing
Creating & Promoting Your Blog
Setting Up Your Site Tracking & Conversion Testing
And Much More!