Archive for All Inclusive Marketing
Posted on April 11, 2016 by
Wed, April 13th @ 7:00PM – Hudson Grille, Sandy Springs, GA
7 Ways To Find 7 Deals In 7 Days
Become a Marketing Machine and the "Go To" Person in Your Market for Doing Deals
with Rateb "Rock" Shukoor
Apr 13th, 7:00PM, Hudson Grille, Sandy Springs, GA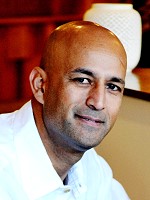 Our next All Inclusive Marketing (AIM) Group Meeting is Wednesday, April 13th at 7:00PM at the Hudson Grille located at 6317 Roswell Rd in Sandy Springs.
Do you have all the leads you could ever need?
Do you want to lean how to find deals that others are looking for and cannot find?
Marketing has been one of my strong suites and I am very proud of the results I have produced over the years from most of my campaigns. It is time to showcase my guerrilla marketing skills and show you how to find at least one deal a day.
Yes, I said ONE deal a day. I will show you 7 ways to find 7 deals in 7 days, and find all the deals you need as well.
I will be sharing with you everything you need to know about how to find deals quickly and with using very little money, if any at all. If you have a phone and have access to a computer, you are in business.
I will explain the whole process: the small but vital details, where to find deals, how to find the sellers and how to stay focused in order to find one deal a day.
Here are the items I will share with you:
Where to find deals
How to sell them in a flash
What market to choose
Where to get the list of prospects
What kind of properties to focus on
Where to get the money from for these deals (Only if you need them)
How to partner with me to use a list of over 6,000 cash buyers
And much, much more
This is a must attend event! We will meet at our usual location at the Hudson Grille at 7:00PM and be there until 9:00PM and then hang out and have our Late Nite Networking. I look forward to seeing you at the meeting!


Atlanta REIA Members Please RSVP on Meetup.com
6:30PM: Arrival, Seating, Ordering Food & Networking
7:00PM: Welcome, Introductions & Announcements
7:30PM: Main Presentation with Rock Shukoor
8:30PM: Meeting Wrap Up
9:00PM: Late Nite Networking for Real Estate Investors & Marketers
*Please Note: AIM Meeting agenda is subject to change.
Late Nite Networking After AIM Meeting
After the conclusion of our All Inclusive Marketing Meeting, we will be hanging out at the Hudson Grille for "Late Nite Networking" to socialize and build stronger bonds. So come and join us for the AIM Meeting and be prepared to stay late and network and have fun with like minded real estate investors, marketers and other professionals late into the evening!
About the All Inclusive Marketing (AIM) Group
The Atlanta REIA All Inclusive Marketing (AIM) Group is a networking and educational meeting led by Rock Shukoor for like-minded real estate investors and small business owners who LOVE MARKETING and are interested in improving their business and taking it to the next level through creative marketing techniques.
The All Inclusive Marketing group is for folks who want to want to get together, learn and discuss marketing challenges, strategies and opportunities. Although many of the examples we cover at this meeting are geared towards real estate investors, the techniques and strategies learned at our meetings can be applied to any business.
We meet on the 2nd Wednesday of each month at 7:00 PM at the Hudson Grille located at 6317 Roswell Rd in Sandy Springs. We have our private meeting room and after the meeting we hang out for Late Nite Networking. AIM is FREE for Atlanta REIA Members. Guests and Non-Members can pay $20.00 at the door or RSVP Online for $15.00.


Atlanta REIA Members & Guests, Please RSVP on Meetup.com