Archive for February, 2016
Atlanta REIA Members Can Attend at No Charge. This month,
Guests Can RSVP Online Now for $20 or Pay $25 at the Door.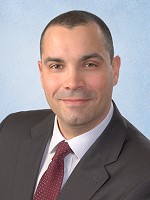 Our next Atlanta REIA Main Meeting will be on Monday, March 7th at 5PM. Please make note, starting this month, we will be meeting at the Doubletree Hotel Roswell located at 1075 Holcomb Bridge Rd, Roswell, GA. Our special guest speaker this month will be John Hyre who will be teaching you "How to Legally & Ethically Hammer the IRS Instead of Them Hammering You Over Taxes!"
John Hyre is a tax attorney, accountant and real estate investor with 20 years of experience. He consults with real estate investors, small business owners and self-directed IRA/401k owners nationwide. He also represents taxpayers in audits and in Tax Court nationwide. He frequently speaks nationally on the topic of taxation of self-directed IRA's/401k's, taxation of real estate & small businesses, and asset protection.


Atlanta REIA Members Please RSVP on Meetup.com

At this meeting, John will teach you:
What we see in audits – and why we win
Why the IRS Appeals Office is your friend
The number one reason investors lose audits
How to pay for K-12 education tax free
Self-Directed IRA's: High (but manageable) risk, high reward
How one investor retired tax-free with 50+ free & clear rentals in his Roth IRA generating $250k+ per year tax free
How to pay for medical tourism tax-free
Choice of Entity 101
And much, much more!

All this is happening at Atlanta REIA on Monday, March 7th at 5PM at the Doubletree Hotel Roswell located at 1075 Holcomb Bridge Rd, Roswell, GA. So don't miss this rare opportunity to learn all about avoiding excessive taxation from a Tax Attorney, Accountant and Real Estate Investor all in one! We look forward to seeing you at the meeting!
As always, Atlanta REIA Members can attend the event at no charge and Non-Members can Register Online for $20 or pay $25.00 at the door. Be sure to bring your business cards and flyers and join us for an evening of real estate deals, vendors, networking, education and fun! See you there!


Atlanta REIA Members Please RSVP on Meetup.com

*Please Note: Meeting agenda is subject to change.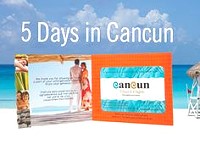 WIN A 4 NIGHT STAY IN CANCUN: All participants who attend the Atlanta REIA Meeting will entered into a drawing for a chance to win a *Complimentary 5 Day, 4 Night Stay in Cancun! *You must be present at the meeting to win. Giveaway does not include dining, transportation, transfers, taxes, upgrades, etc.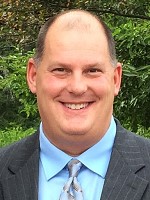 Since we are moving to a new location this month that has a lounge, we are going to try something new… "The Expert Bar". This is where we bring in a local real estate expert and let you ask them questions during the trade show and before the main meeting.
Since this is our first time to have an "Expert Bar", we we may start out in the Doubletree Lounge, but may end up moving into the main meeting room depending on how many people show up and how much much space we take up in the hotel lounge which is not very big. Purchasing beverages is optional, but recommended to keep the hotel happy.

At 5:00 PM in the Main Lobby, we have a Vendor Trade Show that lasts throughout the meeting where you can come out and meet many of our participating Business Members and Vendor Guests who help sponsor our meeting. See a full list of our vendors and sponsors below as they are added.
Vendor tables are limited, so any vendors wanting to reserve a table for the meeting can RSVP for a Vendor Table here. Vendor tables are reserved and setup on a first-come, first-serve basis.

Starting at 6:15 PM, Dustin Griffin kicks off the Atlanta REIA Main Meeting with updates and announcements. Dustin covers what's happening at Atlanta REIA in the upcoming weeks and months such as upcoming workshops, webcasts, special events, members benefits and much more! Be sure to be in the main meeting room at 6:15 PM for your chance to be one of the first to receive a printed copy of The Profit Newsletter while supplies last.

At approximately 6:30 PM, Joe Thompson will be hosting the Haves & Wants Speed Marketing Session which gives our members the opportunity to quickly market deals they HAVE and to find deals they WANT. We also give our business members the opportunity to get up and say a few words about their businesses. Members who want to participate in the Haves & Wants Marketing Session must bring your flyers and get to the meeting early to get on Joe's list of participants.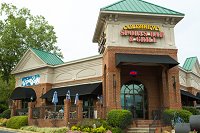 After the conclusion of the Atlanta REIA Main Meeting, we will be reconvening at Coldbrews Sports Bar & Grill located at 880 Holcomb Bridge Rd in Roswell, GA at 9:30 PM for the Late Nite Networking and the "Meeting-After-The-Meeting"!
There is no charge for Atlanta REIA Members or guests to attend Late Nite Networking at Coldbrews, so bring a friend and head on down to Late Nite Networking and have a cold brew with us! Just be sure you order food and beverages from the restaurant and please tip their wait staff generously.

Air Conditioning Experts, Inc. – For all your air conditioning services throughout Atlanta, contact Air Conditioning Experts. We have all the training and experience necessary to ensure the success of your home cooling system.

Solutions Realty Network – Providing expert property management and investment services since 2003. You invest and we take care of the rest! We're the solution to all your real estate needs. Read More>>

Halperin Lyman, LLC – A transactional real property law firm devoted to providing the full spectrum of non-litigation related real estate legal and consulting services to its clientele. Read More>>

New Western Acquisitions – A full service Real Estate Brokerage that specializes in helping investors in acquiring inventory, securing contractors and lenders, as well as aiding in the liquidation of these assets. Read More>>

Networth Realty of Atlanta, LLC – A licensed, full-service residential wholesale brokerage that specializes in finding quality wholesale properties and making them available to you. Read More>>

The Small Business Advisor – A full service small business consulting firm specializing in QuickBooks with a wide variety of specialized services, trainings and products for small businesses. Read More>>

Auction.com – The nation's leading online real estate marketplace, having sold over $34 billion in real estate assets. Auction.com's mission is to provide the most trusted online real estate marketplace, making transactions easier and more transparent. Read More >>

Advanta IRA Administration – With the help of your local Advanta IRA staff, use your IRA to invest in assets you know, understand and control, such as real estate, notes & mortgages, private placements, and much more! Read More>>

Craftbuilt, Inc. – We are a Metro Atlanta design-build construction firm specializing in whole-structure renovations, restorations, and new construction. No matter what the situation, we are up to the challenge! Read More>>
Lima One Capital, LLC – A fully capitalized, direct lender for residential real estate investors and homebuilders. We are fully capitalized and our team prides itself on closing loans quickly for our clients. Read More>>

American IRA – The American IRA mission is to provide the highest level of customer service in the self-directed retirement industry.
Read More>>

CRS Data – We offer comps from the MLS & FSBO's, custom searches, property tax records, interactive maps, sales & mortgage info, real estate valuations, mailing lists & more. Read More>>

Atlanta Carpet Services, Inc. – Providing carpet, wood, vinyl, and tile, ACS is dedicated to every aspect of your floor covering needs from initial consultation to the sale and follow-up services. Read More>>

Fuller Center for Housing of Greater Atlanta – A faith-driven, Christ-centered, non-profit organization dedicated to providing adequate shelter for people in need in the Greater Atlanta area. Read More>>
Secured Investment Lending
Crown Realty Group
Equitable Consulting, Inc.