Joe Thompson
Posted on December 7, 2010 by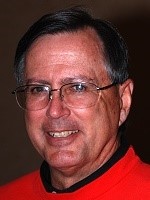 Joe Thompson is an experienced business and financial consultant with over 28 years in the financial arena and business ownership experience dating back to 1973. Joe entered the financial consulting field in 1982 and has been awarded numerous awards for his achievements and quality of work.  Joe focuses his practice on working with Real Estate Investors, Entrepreneurs and Business Owners, all of whom have unique challenges and opportunities, which require experience and additional skills not commonly found in the advisement industry.
Joe has been an owner or equity partner in 16 different businesses ranging from retailing to consulting and from start up to reorganization. Joe's real estate investing career started 10 years ago and includes 2 years as a full time investor. Joe is currently involved in 5 different ventures, 2 of which produce passive income.
As a board member and advisor for many companies, Joe is exceptionally well qualified to train and consult on many areas of business and personal finances.  Some of Joe's clients include The Millionaire Business Academy, Endless Promotions International, Inc., Empire Builders, Inc., and Investors Resource Center of America.
Joe is currently a sub group leader for Atlanta REIA and North Metro REIA and is on the speakers list for both of these organizations as well as others including Georgia REIA.  Joe is also the founder and leader of Haves and Wants, Atlanta's premier networking meeting for Real Estate Investors having facilitated over $100,000,000 in transactions over its 5 year history. Joe also hosts Atlanta REIA's Haves & Wants Speed Marketing Session at the Main Meeting each month.
More About Joe Thompson