Archive for February, 2013
Posted on February 28, 2013 by
Mon, March 4th at 5:30 PM @ Crowne Plaza Ravinia, Atlanta
Atlanta REIA Main Meeting
with

Don DeRosa

on
The "New Subject-To" Strategies That Work in Today's Real Estate Market
at the

Crowne Plaza Ravinia

on

March 4th
Join us on Monday, March 4th at 5:30PM at the Atlanta REIA Main Monthly Meeting where real estate expert Don DeRosa will share with you, many of the "New Subject-To" strategies, tools and techniques he uses every day to create winning deals for himself as well as his buyers and sellers. Don is a part time real estate trainer and mentor and full-time real estate investor who actively buys, sells and holds properties each month for huge profits and long term cash flow.
Today Don is working feverishly at buying properties "Subject To" using the existing financing on the seller's home instead of having to go to a bank or a hard money lender for funding. This allows Don to buy multiple properties fast, without coming up with all the purchase funds on the front end. This is the perfect strategy for buying and holding pretty houses in today's market where easy funding is not readily available for real estate investors.
Don will walk you through real deals, step-by-step to demonstrate how to evaluate the lead, determine your exit strategy, structure the deal, negotiate with the seller and get the paperwork done almost instantly and without any of the hard work you normally do to get your deals done.
By the end of the presentation, you'll know…
How to recognize a "Subject To" opportunity and buy with little or no money!
How to evaluate any lead and decide whether this is a winner for you and how much money you'll make before you make your offer
How to combine buying strategies and exit strategies – that work right now, in 2013
How to structure a deal in less than 10 minutes, so that you make a minimum of $20,000 on it, choosing from multiple purchase and exist strategies
How to determine the seller's hot buttons are so you can craft a deal the seller can't refuse
How to use Don's proprietary tools to negotiate for you, so you never let your emotions talk you into making a bad deal!
And is this is not enough, Don will be back with us on March 23rd & 24th for a two day boot camp called "Making a Fortune Buying Houses with No Money and No Credit" to really drive these points home and give you all the subject-to details you need to succeed in real estate investing. Once you are armed with Don's training and the tools, you will be able to make this your best year ever!
Mon, March 4th at 3:00 PM @Total Wine & More Perimeter
Meeting Before the Meeting
Real Estate Strategies for a Changing Market
with Gordon Catts & Jim Hitt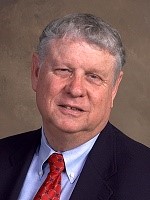 The Atlanta Metro Area has gone from a buyer's market to a seller's market. The market has changed substantially in the last 6-12 months. Hedge Funds are stepping all over each other purchasing foreclosures and are running up the prices. The "courthouse gang" is now being routinely out bid by kids with a cell phone and an iPad who are receiving their bidding instructions from people we never see, who are sitting in front of multiple computer screens hundreds or thousands of miles away from the fray. Listed REO's are selling above list price. When a new listing hits the market, within 24 hours there are multiple offers and the house is put under contract. With all this excitement going on it's time to examine other strategies.
Please join us for the "Meeting-Before-The-Meeting" on Monday, March 4th at 3:00 PM at Total Wine & More located at 124 Perimeter Center W (see map), where your host Gordon Catts will be joined by Jim Hitt to discuss this important topic. Together Jim and Gordon bring years of valuable insight to this topic. Join us and bring your own questions, concerns, answers and insights. At 5:00 PM, Total Wine & More will be offering a complimentary wine tasting to all those who attend our meeting and wish to participate. There is NO CHARGE to attend this meeting or the wine tasting for Atlanta REIA Members and guests. Thanks Total Wine & More!
Mon, March 4th at 9:30 PM @ Tilted Kilt Perimeter
Late Nite Networking at Tilted Kilt

After the conclusion of the Main Meeting, we will be reconvening at the Tilted Kilt Perimeter located at 1155-B Mount Vernon Highway in Atlanta for the "Meeting after the Meeting". The Tilted Kilt will be offering half price appetizers as well as food and drink specials for our members and guests. Come eat, drink, network and have fun with us as hang out late into the night! Thanks Tilted Kilt Perimeter!
*Meeting Agenda
3:00 pm: Meeting-Before-the-Meeting at Total Wines & More

5:00 pm: Vendor & Event Setup
5:30 pm: Vendor Trade Show & Networking

6:00 pm: Announcements, Wholesaling 101 + Haves & Wants
7:15 pm: Networking Break
7:30 pm: "The New Subject-To" with Don DeRosa
9:30 pm: Late Nite Networking at the Tilted Kilt Perimeter!
*Please Note: Meeting agenda is subject to change.
Participating Vendors & Sponsors
Each and every month, for the duration of our meeting, we have a Vendor Trade Show in which you can come out and meet many of our participating business members who help sponsor our meeting. Vendors can Reserve a Table Here. Thanks again sponsors!
Networth Realty of Atlanta, LLC – A licensed, full-service residential wholesale brokerage that specializes in finding quality wholesale properties and making them available to you. Read More>>

Halperin Lyman, LLC – A transactional real property law firm devoted to providing the full spectrum of non-litigation related real estate legal and consulting services to its clientele.
Read More>>

Lima One Capital, LLC – A fully capitalized, direct lender for residential real estate investors and homebuilders. We are fully capitalized and our team prides itself on closing loans quickly for our clients. Read More>>

Pete's Friendly Home Inspections, LLC. – Pete's provides home inspections, radon monitoring, gas/water/septic tests, checks pools/sprinklers and any other type of inspection needed to get you that next home! Read More>>

Goldmine Properties, Inc. – As Atlanta's first full service real estate wholesaler, we offer wholesale property at 65% loan to value, with financing available. Purchase price and repairs are 65% of certified after repaired appraisal. Read More>>

Advanta IRA Administration – With the help of your local Advanta IRA staff, use your IRA to invest in assets you know, understand and control, such as real estate, notes & mortgages, private placements, and much more! Read More>>

Craftbuilt, Inc. – We are a Metro Atlanta design-build construction firm specializing in whole-structure renovations, restorations, and new construction. No matter what the situation, we are up to the challenge! Read More>>
Law Office of Fred P. Kross – A law firm specializing residential and commercial real estate closings, short sales, foreclosures, REOs, owner financing, contracts, probate and bankruptcy. Read More>>

American IRA – The American IRA mission is to provide the highest level of customer service in the self-directed retirement industry.
Read More>>

The Small Business Advisor – A full service small business consulting firm specializing in QuickBooks with a wide variety of specialized services, trainings and products for small businesses. Read More>>

Angel Oak Funding – A direct hard money lender headquartered in Atlanta. We provide renovation/construction loans for investors and or builders to purchase and renovate residential properties. Read More>>

Solutions Realty Network – Providing expert property management and investment services since 2003. You invest and we take care of the rest! We're the solution to all your real estate needs. Read More>>

Atlanta Private Lending – Atlanta's premier private real estate lending company. We provide private, hard money loans to professional real estate investors for renovation and investment purposes. Read More>>

Platinum Real Estate– A full service real estate brokerage that provides a wide range of real estate services including full service property management. We assist our clients in buying residential, commercial and investment properties throughout metro Atlanta. Read More>>

WGC Commercial Lending – A national full service commercial real estate and business financing company. We provide conventional, bridge, SBA, refinancing/cash-out refinancing, credit lines and construction loans. Read More>>

Atlanta Carpet Services, Inc. – Providing carpet, wood, vinyl, and tile, ACS is dedicated to every aspect of your floor covering needs from initial consultation to the sale and follow-up services. Read More>>

Fuller Center for Housing of Greater Atlanta – A faith-driven, Christ-centered, non-profit organization dedicated to providing adequate shelter for people in need in the Greater Atlanta area. Read More>>

Simply Amazing Staging Atlanta – We have a proven record of converting those "For Sale" signs into "Sold" signs. We use 5 proven and time tested steps to sell your home in record time.
Rock Shukoor
Air Conditioning Experts, Inc
American Family Insurance
Invest Atlanta
Alexandra Spollen