Archive for January, 2017
Posted on January 30, 2017 by
Mon, Feb 6th at 5PM at Crowne Plaza Ravinia in Dunwoody
Atlanta REIA Main Meeting
& Vendor Trade Show
Learn How to Wholesale Houses for Fast Cash
with 5 of Atlanta's Top Wholesalers
Atlanta REIA Members Can Attend at No Charge. This month,
Guests Can RSVP Online Now for $20 or Pay $25 at the Door.
It's a proven fact that real estate has created more millionaires than any other investment in history, so what's stopping you from being the next real estate multi-millionaire? Perhaps it's not knowing how or where to get started. Maybe you don't know how to find good deals, how to analyze them or how to fund them? The good news is… there has never been a better time to start building income through wholesaling houses and getting started is easy!
Wholesaling is a simple, fun and highly profitable way to get started investing in real estate without a lot of training, experience, cash or cred. You can quickly learn to wholesale houses in any real estate market and can often complete many of these deals, from start to finish in a few days or weeks. This means you can often get paid thousands of dollars in 30 Days or less!
If you want dramatically increase your income in 2017, don't miss the Atlanta REIA Main Meeting on Monday, February 6th at 5PM at the Crowne Plaza Ravinia located at 4355 Ashford Dunwoody Rd, Atlanta, GA where we are doing an Expert Panel this month on "Wholesaling Houses for Fast Cash" with 5 of Atlanta's Top Wholesalers.

The Panel will consist of Mike "The Godfather of Wholesaling" Cherwenka of Goldmine Properties, Jack Kudron of Georgia Home Deals, Manesh Hardeo of Networth Realty of Atlanta, Rock "The Investor" Shukoor of Cash Now Deals and Frank Iglesias of Working with Houses. These gentlemen will teach you everything you need to know about wholesaling like a pro and answer all your questions during the meeting. The panel will discuss…
What is Wholesaling and how does it work?
How to find deals with best profit potential
How to determine value of properties
How to determine cost of repairs
How to negotiate the deal
How to offer all cash even if you have no cash
How to complete the paperwork
How to find a buyer
How to close quickly and get paid
Wholesaling pros and cons
Answers to your questions and more!
Come join us to learn how to Wholesale Houses for Fast Cash at the Atlanta REIA main meeting on Monday, February 6th at 5PM at the Crowne Plaza Ravinia located at 4355 Ashford Dunwoody Rd, Atlanta, GA.
As always, Atlanta REIA Members can attend the event at no charge and Non-Members can Register Online for $20 or pay $25.00 at the door. Be sure to bring your business cards and flyers and join us for an evening of real estate deals, vendors, networking, education and fun! See you there!
If you have Wholesale Deals, bring your flyers…
There will be plenty of buyers at the meeting!


Atlanta REIA Members Please RSVP on Meetup.com

*Meeting Day Agenda
7:00 pm: Networking Break
7:20 pm: Vendor Door Prizes & Giveaways
*Please Note: Meeting agenda is subject to change.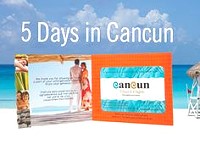 WIN A 4 NIGHT STAY IN CANCUN: All participants who attend the Atlanta REIA Meeting will entered into a drawing for a chance to win a *Complimentary 5 Day, 4 Night Stay in Cancun! *You must be present at the meeting to win. Giveaway does not include dining, transportation, transfers, taxes, upgrades, etc.
The High Tech Home Buyers Creative Deal Makers Subgroup
Feb 6th Meeting Before the Meeting
with Don DeRosa


Atlanta REIA Members Please RSVP on Meetup.com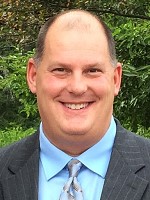 Real Estate Investors, are you getting the results you desire in your investing business? Do you want to become a better, more profitable investor? Are you having trouble getting off the ground or getting to the next level? Having trouble finding deals or getting deals closed? Would you like some coaching and ongoing training without paying an arm and a leg? Would you like to see better results in the next few months?
If you answered YES to any of these questions, the Property Protégé Group (PPG) was created just for you! PPG is an annual group coaching program that meets on the 1st and 3rd Wednesday of each month at 7PM. The first part of the meeting is educational and the second part is where we evaluate your deals and decide if they are a deal or no deal.
Join Don DeRosa at the High Tech Home Buying Creative Deal Structuring Subgroup on Monday, February 6th from 5PM to 6PM at the Atlanta REIA Main Meeting at the Doubletree to find out more about PPG and see if it's what your investment business might be missing. At this PPG Preview Meeting, Don will give you an overview of the PPG Program and what he will be covering in upcoming months such as:
How to locate properties and motivated sellers
How to pre-screen sellers and properties
How to analyze deals
How to determine repair costs
How to determine property value before and after repair
How to construct multiple offers
How to present and negotiate your offers
How to put properties under contract and complete the paperwork
Where to find the money to fund your deals
How to find buyers and sell houses fast
Wholesaling and how it works
Buying & selling pretty houses with creative terms
Finding deals with the most profit potential
How to avoid pitfalls and minimize risk
How to find leads on your mobile device
How to automate and systematize your business using mobile technology
And much more!
If you would like to take your investing business to the next level this year, don't miss this Property Protégé Group Preview Event!
Monthly Vendor Trade Show

At 5:00 PM in the Main Lobby, we have a Vendor Trade Show that lasts throughout the meeting where you can come out and meet many of our participating Business Members and Vendor Guests who help sponsor our meeting. See a full list of our vendors and sponsors below as they are added.
Vendor tables are limited, so any vendors wanting to reserve a table for the meeting can RSVP for a Vendor Table here. Vendor tables are reserved and setup on a first-come, first-serve basis.
What's Happening at Atlanta REIA
Starting at 6:15 PM, Dustin Griffin kicks off the Atlanta REIA Main Meeting with updates and announcements. Dustin covers what's happening at Atlanta REIA in the upcoming weeks and months such as upcoming workshops, webcasts, special events, members benefits and much more! Be sure to be in the main meeting room at 6:15 PM for your chance to be one of the first to receive a printed copy of The Profit Newsletter while supplies last.
Haves & Wants Marketing Session

At approximately 6:30 PM, Joe Thompson will be hosting the Haves & Wants Speed Marketing Session which gives our members the opportunity to quickly market deals they HAVE and to find deals they WANT. We also give our business members the opportunity to get up and say a few words about their businesses. Members who want to participate in the Haves & Wants Marketing Session must bring your flyers and get to the meeting early to get on Joe's list of participants.
Late Nite Networking After Meeting at
Taco Mac Perimeter

After the conclusion of the Atlanta REIA Main Meeting, we will be reconvening at 9:30 PM at Taco Mac Perimeter located at the Perimeter Place, 1211 Ashford Crossing, Atlanta, GA for the Late Nite Networking and the "Meeting-After-The-Meeting"! There is no charge for Atlanta REIA Members or guests to attend Late Nite Networking, so bring a friend and head on down to Late Nite Networking and have a cold brew with us! Just be sure you order food and beverages from the restaurant and please tip their wait staff generously. When you get there, be sure to look for Joe Thompson who will be leading our Late Nite Networking.
Atlanta REIA Diamond Sponsor

American IRA – The American IRA mission is to provide the highest level of customer service in the self-directed retirement industry.
Read More>>
Meeting Sponsors & Panelists

Networth Realty of Atlanta, LLC – A licensed, full-service residential wholesale brokerage that specializes in finding quality wholesale properties and making them available to you. Read More>>

Goldmine Properties, Inc. – As Atlanta's first full service real estate wholesaler, we offer wholesale property at 65% loan to value, with financing available. Purchase price and repairs are 65% of certified after repaired appraisal. Read More>>

Working With Houses, LLC – Atlanta's Real Estate Solutions Company helping homeowners along with improving communities everywhere we work. We buy and sell houses anywhere in Atlanta and its surrounding areas. Read More>>
Jack Kudron of Georgia Home Deals
Rock Shukoor of Cash Now Deals
Trade Show Vendors

The Small Business Advisor – A full service small business consulting firm specializing in QuickBooks with a wide variety of specialized services, trainings and products for small businesses. Read More>>

Advanta IRA Administration – With the help of your local Advanta IRA staff, use your IRA to invest in assets you know, understand and control, such as real estate, notes & mortgages, private placements, and much more! Read More>>

Secured Investment Lending – A licensed direct mortgage lender specializing in non-traditional hard money loans for non-owner occupied buy/fix sell properties or rental properties throughout the GA and FL. Read More>>

Halperin Lyman, LLC – A transactional real property law firm devoted to providing the full spectrum of non-litigation related real estate legal and consulting services to its clientele. Read More>>
Lima One Capital, LLC – A fully capitalized, direct lender for residential real estate investors and homebuilders. We are fully capitalized and our team prides itself on closing loans quickly for our clients. Read More>>

Visio Lending – Simply put, we thrive on real estate. Dedicated to serving the landlord investor space, we crafted our loan products with three words in mind: fast, simple and dependable. Our suite of 30-year fully amortizing loans starts as low as 5.99%. Read More>>

Angel Oak Prime Bridge – A direct hard money lender headquartered in Atlanta. We provide renovation/construction loans for investors and builders to purchase and renovate residential properties. Read More>>

Auction.com – The nation's leading online real estate marketplace, having sold over $34 billion in real estate assets. Auction.com's mission is to provide the most trusted online real estate marketplace, making transactions easier and more transparent. Read More>>

Equitable Consulting – Investors, wether you have a short term or long term plan, "fix & flip" or "buy & hold", individual units or entire portfolios, Equitable Consulting is your resource at every step. Read More >>

CRS Data – We offer comps from the MLS & FSBO's, custom searches, property tax records, interactive maps, sales & mortgage info, real estate valuations, mailing lists & more. Read More>>
Legal Shield
Mane Haus Capital Group
New Western Acquisitions