Archive for May, 2017
Posted on May 19, 2017 by
Mon, May 22nd @ 6:30PM in Marietta, GA
No Charge for Atlanta REIA Members, Guests $10 at the Door.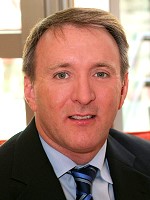 Join us on Monday May 22nd at 6:30PM at Atlanta REIA West to welcome Chris Littleton of Solutions Realty Network Inc. Chris will be showing you several different areas of real estate investing such as commercial, multi-family and residential for your buy and hold plans. There are many benefits and some pitfalls with each type. Chris can help show you which ones may be the best that fit your investing style.
At this event, you will learn:
How to evaluate properties properly
How to read and use market trends to your advantage
What are the best tools to analyze market trends and evaluate properties
Answers to Your Questions and much more!
Chris along with his wife Donna Littleton, are co-owners of Solutions Realty Network Inc.(SRN). They share a passion for seeking out sound real estate investment opportunities. Their commitment to making them profitable is realized through standardized renovations, reliable property management, and consistent maintenance. The team at Solutions Realty Network prides itself on being experts in their field and proves it by successfully managing over 400 single & multifamily homes in 17 metro Atlanta counties. They also host EPIC each month in Peachtree City.
RSVP Now and join us for this Atlanta REIA West Real Estate Meeting at 6:30pm on Monday, May 22nd at The Cherokee Cattle Company at 2710 Canton Rd. in Marietta. Come join us for this fun, informative event. See Y'all There!
Atlanta REIA Members can attend for no charge and guests for $10.00. Show up at 6:30 PM to eat and network before the meeting officially starts at 7:00 PM. Buying your own meal is optional but highly recommended and greatly appreciated since the Cherokee Cattle Company allows us to use their meeting room.
There will be lots of learning and lots of networking. Bring
your deals and your haves, wants and needs to the event.


Atlanta REIA Members Please RSVP on Meetup.com