Archive for May 2017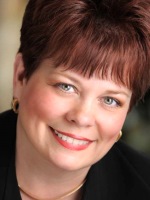 Are you looking for the fastest, easiest, safest way to make money in today's real estate market?  Then you need to learn about notes!  Notes are the number one way to quickly make huge cash profits in real estate, even if you don't have your own cash or credit to get started.  In most cases, you never even own the property, which really makes for a fast, easy, safe way to profit in this marketplace.
Many people are buying defaulted bank loans at very steep discounts, either as a backdoor to acquiring the property or in order to restructure the note into a very high yielding, passive investment.  You can use the non-performing note (NPN) as leverage to get the property, either by negotiating "Cash for Keys" or by foreclosing on the property.  Even with the time and expense of foreclosing, since you are buying the defaulted notes at very steep discounts, there are still fantastic profits to be made.
If you are looking for a passive investment, then you may want to focus on restructuring NPNs to allow the homeowner to stay in the property.  Many people use this as a ministry to help distressed homeowners.   Even though the homeowner is paying only a nominal interest rate, you can make super high, double-digit returns because of originally buying the note at such a steep discount.  Read More→