Archive for October, 2015
Posted on October 27, 2015 by
Atlanta REIA Main Monthly Meeting
& Vendor Trade Show
NOV 2nd@ Atlanta Unity, Norcross, GA
Learn to Keep More of the Money You Earn Flipping Houses
Atlanta REIA Members Can Attend at No Charge. This month,
Guests Can RSVP Online Now for $20 or Pay $25 at the Door.


Atlanta REIA Members Please RSVP on Meetup.com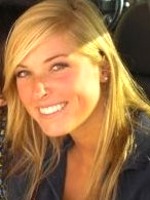 Atlanta REIA is excited to announce that Dorsie Boddiford will be the special guest speaker at our Main Monthly Meeting on Monday, November 2nd at 5PM. The meeting will take place at Atlanta Unity located at 3597 Parkway Lane in Norcross, GA. Dorsie will be discussing her career as a very successful, young real estate investor and how she keeps more money in her pocket with tax saving strategies.
Here's what Dorsie says about her presentation…
"It's a great feeling to get that big check after flipping and selling a property, but it always seems like Uncle Sam gets the better end of the deal. And I cringe this time every year as I pay my property taxes that seem to always be on the rise, no matter what. Now don't get me wrong, I don't mind paying my fair share but I was always taught to pay my fair share and not a penny more.
Successful, experienced real estate investors have the structure and systems in place to minimize their taxes. Are you following their examples? These investors structure their deals so that they can maximize their profit and minimize their costs. Their businesses are also set up with specific entities so that they can gain maximum tax benefits. Even if you are a beginner investor, a working knowledge of tax-saving strategies will benefit you in your day-to-day investments."
Some of the topics Dorsie will discuss include:
Purposeful business planning: when its best to invest personally, in a Corporation, or in an LLC
Investing using tax-deferred and tax-free retirement accounts, such as the Roth component of the Solo 401k (my favorite!)
How to keep your property taxes low(er)
Structuring deals for minimum tax hit and maximum profit
Other tax strategies such as 1031 Exchanges and Section 121 sales
"Come see some real life examples of how I reduce my taxes with purposeful business planning and strategic deal structuring!"
About Dorsie Boddiford
Dorsie Boddiford is a 27 year old, full-time real estate investor. Upon graduating from Georgia Tech with a degree in Building Construction, she took the risk to become a full-time, real estate investing entrepreneur and purchased her first house. She has built a business out of flipping houses while striving towards financial freedom with investments. Her deals include purchases at foreclosure auctions and tax deed sales, negotiations for owner-financing, deals through door knocking and mail outs, as well as deals with other investors through wrap mortgages, hard money loans, and equity participation.
Dorsie's investments also include a focus on wealth building through retirement accounts and she recently released her book "The Solo 401k: The Entrepreneur's Guide to a Powerful Pension Plan" that she co-wrote with her father, Dyches Boddiford. Becoming an active investor was no easy task, but Dorsie has no regrets with her real estate career. She enjoys helping and encouraging other new investors who are eager to begin their journey out of the rat race. Her early successes have made her appreciate the power of working for herself.
---
Don't miss this great opportunity to learn from a successful, young real estate investor who is making deals happen and keeping more of her hard earned money by legally reducing her tax burden. All this is happening at the Atlanta REIA main meeting on Monday, November 2nd at 5PM at Atlanta Unity located at 3597 Parkway Lane in Norcross, GA.
As always, Atlanta REIA Members can attend the event at no charge and Non-Members can Register Online for $20 or pay $25.00 at the door. Be sure to bring your business cards and flyers and join us for an evening of real estate deals, vendors, networking, education and fun! See you there!


Atlanta REIA Members Please RSVP on Meetup.com

*Meeting Day Agenda
7:00 pm: Networking Break
7:20 pm: Vendor Door Prizes & Giveaways
*Please Note: Meeting agenda is subject to change.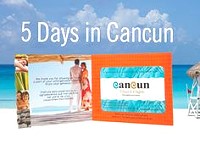 WIN A 4 NIGHT STAY IN CANCUN: All participants who attend the Atlanta REIA Meeting will entered into a drawing for a chance to win a *Complimentary 5 Day, 4 Night Stay in Cancun! *You must be present at the meeting to win. Giveaway does not include dining, transportation, transfers, taxes, upgrades, etc.
The High Tech Homebuyers Group
is the Meeting Before the Meeting
Learn How to Get Started Making Money in Real Estate by Being a Bird Dog
with

Don DeRosa


Atlanta REIA Members Please RSVP on Meetup.com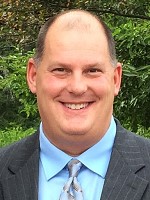 Have you ever wanted to start a career in real estate investing but you didn't really know where to start? Do you know that you will need some training and coaching but can't afford the high cost of one-on-one mentoring? Maybe you are just a little hesitant to invest so much money in coaching without seeing that real estate investing can make you some serious money first. Well, we have the perfect training for you.
Join us on Monday, November 2nd at 5PM at the Hightech Homebuyers Group (prior to the Atlanta REIA Main Meeting) where Real Estate Investing expert, Don DeRosa, will show you how to get started in real estate without having all the knowledge of how the business works, by being a bird dog.
Highlights of the Bird Dog Training Program…
Get all the marketing training and materials you will need to bring in as many leads as you want
Bi-Weekly meetings where you will review progress, discuss wins, and celebrate successes
Spend a day out driving with an expert investor learning their techniques to look for promising leads
Receive $1000 or 20% of the profit (whichever is greater) for every single lead you bring in that turns into a profitable deal
Simple and easy to follow
You can start making money right away on a part or full time basis
And much, much more!
Don't miss out on learning about the most inexpensive training opportunity you will find where you can start making money in real estate investing right away!
We are looking forward to seeing you at the meeting!


Atlanta REIA Members Please RSVP on Meetup.com
Monthly Vendor Trade Show

At 5:00 PM in the Main Lobby, we have a Vendor Trade Show that lasts throughout the meeting where you can come out and meet many of our participating Business Members and Vendor Guests who help sponsor our meeting. See a full list of our vendors and sponsors below as they are added.
Vendor tables are limited, so any vendors wanting to reserve a table for the meeting can RSVP for a Vendor Table here. Vendor tables are reserved and setup on a first-come, first-serve basis.
What's Happening at Atlanta REIA

Starting at 6:15 PM, Dustin Griffin kicks off the Atlanta REIA Main Meeting with updates and announcements. Dustin covers what's happening at Atlanta REIA in the upcoming weeks and months such as upcoming workshops, webcasts, special events, members benefits and much more! Be sure to be in the main meeting room at 6:15 PM for your chance to be one of the first to receive a printed copy of The Profit Newsletter while supplies last.
Haves & Wants Marketing Session

At approximately 6:30 PM, Joe Thompson will be hosting the Haves & Wants Speed Marketing Session which gives our members the opportunity to quickly market deals they HAVE and to find deals they WANT. We also give our business members the opportunity to get up and say a few words about their businesses. Members who want to participate in the Haves & Wants Marketing Session must bring your flyers and get to the meeting early to get on Joe's list of participants.
Late Nite Networking at Three Dollar Cafe

After the conclusion of the Atlanta REIA Main Meeting, we will be reconvening at Three Dollar Cafe located at 6050 Peachtree Pkwy #100 in Norcross, GA at 9:30 PM for the Late Nite Networking and the "Meeting-After-The-Meeting"!
There is no charge for Atlanta REIA Members or guests to attend Late Nite Networking at the Three Dollar Cafe, so bring a friend and head on down to Late Nite Networking! Just be sure you order food and beverages from the cafe and please tip their wait staff generously.
Meeting Vendors & Sponsors

Networth Realty of Atlanta, LLC – A licensed, full-service residential wholesale brokerage that specializes in finding quality wholesale properties and making them available to you. Read More>>

Craftbuilt, Inc. – We are a Metro Atlanta design-build construction firm specializing in whole-structure renovations, restorations, and new construction. No matter what the situation, we are up to the challenge! Read More>>

Halperin Lyman, LLC – A transactional real property law firm devoted to providing the full spectrum of non-litigation related real estate legal and consulting services to its clientele. Read More>>

DirectBuy of Atlanta – We are a private members-only buying club that gives you huge buying power by eliminating mark-up and the middleman, saving you thousands of dollars and up to 50% or more over retail and online sales prices. Read More>>

The Small Business Advisor – A full service small business consulting firm specializing in QuickBooks with a wide variety of specialized services, trainings and products for small businesses. Read More>>

Goldmine Properties, Inc. – As Atlanta's first full service real estate wholesaler, we offer wholesale property at 65% loan to value, with financing available. Purchase price and repairs are 65% of certified after repaired appraisal. Read More>>

Solutions Realty Network – Providing expert property management and investment services since 2003. You invest and we take care of the rest! We're the solution to all your real estate needs. Read More>>

Air Conditioning Experts, Inc. – For all your air conditioning services throughout Atlanta, contact Air Conditioning Experts. We have all the training and experience necessary to ensure the success of your home cooling system.

CRS Data – We offer comps from the MLS & FSBO's, custom searches, property tax records, interactive maps, sales & mortgage info, real estate valuations, mailing lists & more. Read More>>

Atlanta Carpet Services, Inc. – Providing carpet, wood, vinyl, and tile, ACS is dedicated to every aspect of your floor covering needs from initial consultation to the sale and follow-up services. Read More>>

Fuller Center for Housing of Greater Atlanta – A faith-driven, Christ-centered, non-profit organization dedicated to providing adequate shelter for people in need in the Greater Atlanta area. Read More>>
Auction.com
FundSource Financial, LLC