Archive for May, 2022
Posted on May 12, 2022 by
Happening at Atlanta REIA
Atlanta's HOTTEST LIVE, In Person
& Online REIA Club! See For Yourself…
Thu, May 12th
from 6PM-9PM in Tampa, FL & On Zoom at 6:30PM
TAMPA REIA LIVE
Meeting & Vendor Tradeshow
Thu, May 12th, 6PM-9PM
Atlanta REIA Members Can Attend Online via Zoom Webinar at NO CHARGE!
Wholetailing Houses for Massive Profits
with

Lawrence Malloy
Did you know that one of the biggest challenges that most real estate investors face is they don't know what are the best exit strategies to use in our current market cycle.
Yes, this is true. One of the biggest problems I see is there are a ton of investors not maximizing the market cycle that we're in and not taking advantage of this incredible moment in time that we have in front of us.

I hope you'll be joining us at Tampa REIA this month because Lawrence Malloy, long time investor and President of GOREIA, will be presenting on one of the hottest exit strategies in Real Estate investing right now called "Wholetailing".
Lawrence will be doing a deep dive into Wholetailing and breaking down the process step-by-step to show you exactly why you should be implementing this strategy into your business model and show you exactly how this strategy has made him Millions over the last several years. This meeting will be all meat and potatoes as Lawrence is not holding back anything.
A few of the things Lawrence will be teaching you is…
How to find the deals and/or have the deals find you
How to evaluate the deals
How to become a transaction engineer
How to fund the deals, where to get the money from
Why we are in the perfect market cycle for Wholetailing
How to leverage this strategy into additional wealth building strategies
How doing less can make you more
How implementing this strategy will absolutely help you move the needle in your business.
Answers to your questions and so much more!
This presentation is based on showing you how to make more money doing the things that you are currently doing and adding a few more tools to the tool belt. If you have never heard Lawrence speak, then you are in for a real treat because he is 100% going to bring the heat! There will be a Q & A session at the end as he wants to make sure that everyone goes home with a comprehensive understanding on Wholetailing in 2022. RSVP Now below…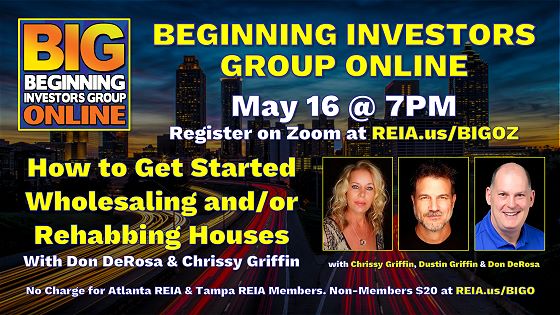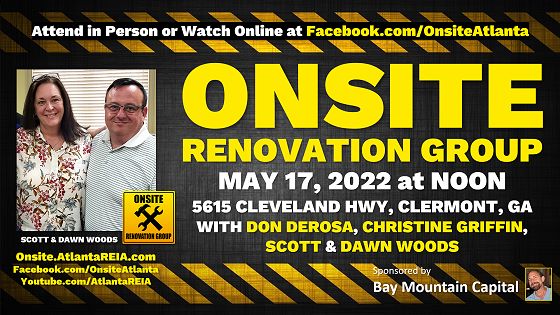 WEEKLY MEETINGS
OUR REAL ESTATE INVESTOR FACEBOOK GROUPS