Archive for September, 2014
Posted on September 25, 2014 by
Land Trusts & Personal Property Trusts for the Real Estate Investor
Atlanta REIA Members Can Attend at No Charge. This month,
Guests Can RSVP Online Now for $20 or Pay $25 at the Door.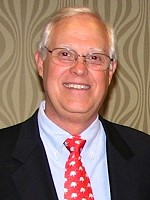 We are excited to announce that the "Professor of Real Estate Investing", Dyches Boddiford, will be our special guest speaker at Atlanta REIA on Monday, October 6th at 5:00PM at the DoubleTree Roswell located at 1075 Holcomb Bridge Rd in Roswell, GA on the topic of using Land Trusts and Personal Property Trusts when buying real estate. The casual use of the Land Trust has come back to bite more than a few Real Estate Investors… simply because they were not educated on their proper use. Don't let that be you!
What is and when should you use a Land Trust? How about Personal Property Trusts? Is the Land Trust the be-all and end-all entity for asset protection? Dyches will discuss what they really do for you and what they will not do. For some this may well be a reality check. Even if you have been using Land Trusts for years, this presentation will be valuable to you.
Dyches will cover…
Trust Basics
Advantages and Disadvantages
Structure of a Trust
Relationship of Players
How to form a Land Trust and pass Title
Can you trust a Trustee
Using Land Trusts for out-of-state property
Trust Stacking strategies
Maintaining Privacy
Deeds into Land Trust
Picking a Trustee
Funding the Land Trust properly
How to avoid revealing the Trust documents
And much, much more!

Dyches will also be teaching a Trust Concepts & Strategies Class on October 25 & 26 in Atlanta where he will be covering more advanced issues for Land Trusts and Personal Property Trusts.
*Meeting Day Agenda
7:00 pm: Networking Break
7:20 pm: Vendor Door Prizes & Giveaways
*Please Note: Meeting agenda is subject to change.
The Meeting Before the Meeting
"How to Make Huge Profits from Pre-Foreclosures"
with Bob Massey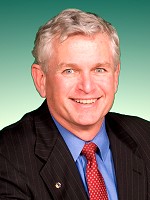 "I've got it! Finally! We have discovered a deep, dark secret the American banking industry doesn't want us to know… virtually every mortgage written in the US since 1980 contains at least 4 violations of federal law! We have forced the banks to negotiate at least a 35% discount on every deal we have submitted. Using this strategy we just closed a deal last week where the investor made over $150,000! We have 4 other closes scheduled that all have profits in excess of $80,000. One of our students has back to back deals that will make her over $300k. We are batting a thousand on approvals. All of my approvals have resulted in a 35% discount or more off of the current market value. You NEED to see this. Join me, Bob Massey at the foreclosure subgroup meeting on October 6 at 5:00 PM to learn exactly how we did these deals and how you can do them yourself."
Monthly Vendor Trade Show

At 5:00 PM in the Main Lobby, we have a Vendor Trade Show that lasts throughout the meeting where you can come out and meet many of our participating Business Members and Vendor Guests who help sponsor our meeting. See a full list of our vendors and sponsors below as they are added.
Vendor tables are limited, so any vendors wanting to reserve a table for the meeting can RSVP for a Vendor Table here. Vendor tables are reserved and setup on a first-come, first-serve basis.
What's Happening at Atlanta REIA

Starting at 6:15 PM, Dustin Griffin kicks off the Atlanta REIA Main Meeting with updates and announcements. Dustin covers what's happening at Atlanta REIA in the upcoming weeks and months such as upcoming workshops, webcasts, special events, members benefits and much more! Be sure to be in the main meeting room at 6PM for your chance to be one of the first to receive a printed copy of The Profit Newsletter while supplies last.
Haves & Wants Marketing Session

At approximately 6:20 PM, Joe Thompson will be hosting the Haves & Wants Speed Marketing Session which gives our members the opportunity to quickly market deals they HAVE and to find deals they WANT. We also give our business members the opportunity to get up and say a few words about their businesses. Members who want to participate in the Haves & Wants Marketing Session must bring your flyers and get to the meeting early to get on Joe's list of participants.
Late Nite Networking at Coldbrews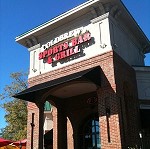 After the conclusion of the Atlanta REIA Main Meeting, we will be reconvening at Coldbrews Sports Bar and Grill, 880 Holcomb Bridge Rd in Roswell, GA at 9:30 PM for the Late Nite Networking and the "Meeting-After-The-Meeting"!
Do you love hanging out with other fun loving, like-minded real estate investors who love to talk about real estate investing and doing deals?
Do you want to work with fun, energetic people who are consistently doing deals?
Are you always looking for new contacts and resources to build your real estate dream team?
Do you ever have trouble putting together profitable deals and need help?
Are you constantly looking for new leads sources as well as home buyers and sellers?
If you answered "yes" to any of these questions, then you belong at Late Nite Networking! Whether you are brand new to real estate investing or have years of experienced, everyone benefits from Late Nite Networking. Come eat, drink, connect, and have fun with like-minded real estate entrepreneurs as we network late into the night!
There is no charge for Atlanta REIA Members or guests, so bring a friend and head on down to Late Nite Networking! Just be sure you order food and beverages from the grill and tip their wait staff generously.
Meeting Vendors & Sponsors

Networth Realty of Atlanta, LLC – A licensed, full-service residential wholesale brokerage that specializes in finding quality wholesale properties and making them available to you. Read More>>

Goldmine Properties, Inc. – As Atlanta's first full service real estate wholesaler, we offer wholesale property at 65% loan to value, with financing available. Purchase price and repairs are 65% of certified after repaired appraisal. Read More>>

DirectBuy of Atlanta, Inc. – We are a private members-only buying club that gives you huge buying power by eliminating mark-up and the middleman, saving you thousands of dollars and up to 50% or more over retail and online sales prices. Read More>>

CRS Data – We offer comps from the MLS & FSBO's, custom searches, property tax records, interactive maps, sales & mortgage info, real estate valuations, mailing lists & more. Read More>>

The Small Business Advisor – A full service small business consulting firm specializing in QuickBooks with a wide variety of specialized services, trainings and products for small businesses. Read More>>

Halperin Lyman, LLC – A transactional real property law firm devoted to providing the full spectrum of non-litigation related real estate legal and consulting services to its clientele. Read More>>

American IRA – The American IRA mission is to provide the highest level of customer service in the self-directed retirement industry.
Read More>>

Angel Oak Prime Bridge – A direct hard money lender headquartered in Atlanta. We provide renovation/construction loans for investors and builders to purchase and renovate residential properties. Read More>>

Solutions Realty Network – Providing expert property management and investment services since 2003. You invest and we take care of the rest! We're the solution to all your real estate needs. Read More>>

Atlanta Carpet Services, Inc. – Providing carpet, wood, vinyl, and tile, ACS is dedicated to every aspect of your floor covering needs from initial consultation to the sale and follow-up services. Read More>>

Fuller Center for Housing of Greater Atlanta – A faith-driven, Christ-centered, non-profit organization dedicated to providing adequate shelter for people in need in the Greater Atlanta area. Read More>>
World Ventures Travel
Georgia Home Deals
FundSource Financial