Archive for January, 2018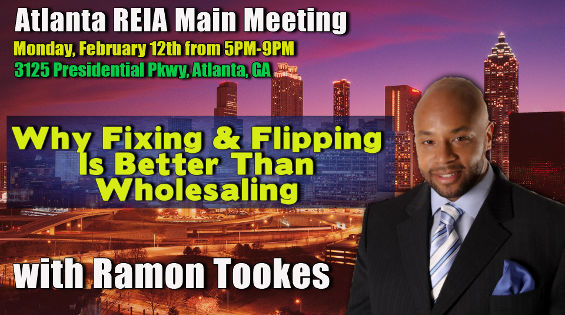 Atlanta REIA Members Can Attend at No Charge. This month,
Guests Can RSVP Online Now for $20 or Pay $25 at the Door.
As the market continues to get hotter and hotter, more investors are jumping in to take advantage of the trend. Some will be successful investors and others will not. That's just the reality of the business.
Many are not successful because they don't have the proper resources. Many are not successful because they don't have the proper training or guidance. Many are not successful because they don't have the right plan and/or exit strategy.
What's your plan and/or exit strategy for your real estate investment business? Is it buying and holding? Is it wholesaling? Is it fixing and flipping? All three are very good strategies when the're used properly, but there is a "myth" that wholesaling is the best way to start investing… but this month's speaker, Ramon Tookes, strongly disagrees!
Please RSVP and join us at the Atlanta REIA Main Monthly Meeting on Monday, February 12th starting from 5:00PM to 9:00PM at 3125 Presidential Pkwy, Atlanta, GA, and Ramon will show you why "Fixing and Flipping" is much better than wholesaling. If you don't belive it, come out and see Ramon and he will show you why he strongly belives this is true and why you should too.
Join us and you will learn…
Why most people feel like Wholesaling is the best place to begin in real estate investing… They ARE WRONG!
Why Most people feel like Fixing and Flipping is too risky… They ARE WRONG!
Why most people don't know how to be truly be successful at either Wholesaling or Fixing and Flipping
How Fixing and Flipping offers a much bigger profit spread
How Fix & Flips offer more control of the entire deal
How Fix & Flips allows you to work on a smaller number of properties and make more profit per year.
Answers to your questions and much more!
Ramon Tookes is a real estate investor, coach, author, wealth builder, public speaker, radio celebrity and developer with 20+ years of experience in the industry. Ramon currently oversees the daily operations of The Tookes Group, a firm that he founded in 2005, specializing in real estate investment consulting.
Mark your calendar because all this is happening on Monday, February 12th at the Atlanta REIA Main Monthly Event. RSVP NOW & DON"T MISS IT!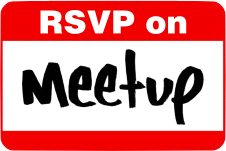 As always, Atlanta REIA Members can attend the event at no charge and Non-Members can Register Online for $20 or pay $25.00 at the door. Be sure to bring your business cards and flyers and join us for an evening of real estate deals, vendors, networking, education and fun! See you there! RSVP Now!
*Please Note: Meeting agenda is subject to change.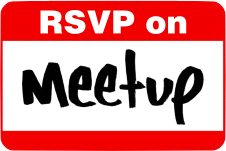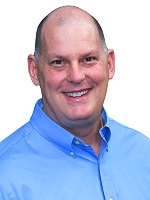 In any business, having customers come through your door, calling you and placing orders on the phone, visiting and ordering from your website, is what put dollars in your business. How did all that happen? Marketing, of course! How do you market if you are looking to buy a house or sell one? What types of marketing can you do? How do you stretch those dollars set aside for marketing purposes so you can get the best "bang for your buck"?
There is no one better to teach you how to get your marketing together other than Don DeRosa. If you have the drive and desire to make 2018 your best year ever, then join us at the Meeting Before The Meeting at 5PM.
Join Don DeRosa every month at our High Tech Home Buying Creative Deal Structuring Subgroup that meets one hour BEFORE the Atlanta REIA Main Monthly Event at City Of Light. Don will teach you about the state-of-the-art tools and techniques you'll use to evaluate deals and figure out how to make them work – so you can work less and spend more time where you want, when you want and with whom you want.
Its an amazing time to be a real estate investor. Don't look back 5 years from now and wish you had acted. Learn how to plan right… Learn to Make More and Work Less, Right Now!

At 5:00 PM in the Main Lobby, we have a Vendor Trade Show that lasts throughout the meeting where you can come out and meet many of our participating Business Members and Vendor Guests who help sponsor our meeting. See a full list of our vendors and sponsors below as they are added.
Vendor tables are limited, so any vendors wanting to reserve a table for the meeting can RSVP for a Vendor Table here. Vendor tables are reserved and setup on a first-come, first-serve basis.

Starting at 6:00 PM, Dustin Griffin kicks off the Atlanta REIA Main Monthly Event with updates and announcements. Dustin covers what's happening at Atlanta REIA in the upcoming weeks and months such as upcoming workshops, webcasts, special events, members benefits and much more! Be sure to be in the main meeting room at 6:15 PM for your chance to be one of the first to receive a printed copy of The Profit Newsletter while supplies last.

At approximately 6:30 PM, Joe Thompson will be hosting the Haves & Wants Speed Marketing Session which gives our members the opportunity to quickly market deals they HAVE and to find deals they WANT. We also give our business members the opportunity to get up and say a few words about their businesses. Members who want to participate in the Haves & Wants Marketing Session must bring your flyers and get to the meeting early to get on Joe's list of participants.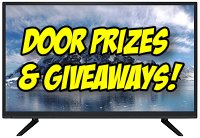 Door Prizes & Giveaways!*
All attendees who check in and attend the Atlanta REIA Meeting will be entered be into a drawing for a chance to win several Flat Screen LED TVs, a variety of Gift Cards (such as Home Depot, Lowes, Walmart, Amazon, etc), Flashlights, Phone Chargers and all sorts of other miscellaneous items that vary from meeting to meeting each month. *You must be present and in the room during the drawing to win. Door prizes and giveaways can change at any time for any reason. Vendors are not eligible to win.

After the conclusion of the Atlanta REIA Main Meeting, we will be reconvening at 9:30 PM at Three Dollar Cafe located at the 3537 Chamblee Tucker Rd in Atlanta, GA for the Late Nite Networking and the "Meeting-After-The-Meeting"! There is no charge for Atlanta REIA Members or guests to attend Late Nite Networking, so bring a friend and head on down to Late Nite Networking and have a cold brew with us! Just be sure you order food and beverages from the restaurant and please tip their wait staff generously.

Goldmine Properties, Inc. – As Atlanta's first full service real estate wholesaler, we offer wholesale property at 65% loan to value, with financing available. Purchase price and repairs are 65% of certified after repaired appraisal. Read More>>

Networth Realty of Atlanta, LLC – A licensed, full-service residential wholesale brokerage that specializes in finding quality wholesale properties and making them available to you. Read More>>

The Small Business Advisor – A full service small business consulting firm specializing in QuickBooks with a wide variety of specialized services, trainings and products for small businesses. Read More>>

Advanta IRA Administration – With the help of your local Advanta IRA staff, use your IRA to invest in assets you know, understand and control, such as real estate, notes & mortgages, private placements, and much more! Read More>>

New Western Acquisitions – A full service Real Estate Brokerage that specializes in helping investors in acquiring inventory, securing contractors and lenders, as well as aiding in the liquidation of these assets. Read More>>

CRS Data – We offer comps from the MLS & FSBO's, custom searches, property tax records, interactive maps, sales & mortgage info, real estate valuations, mailing lists & more. Read More>>
Next Step Capital Funding