Archive for March, 2018
Mon, March 12th
at 5PM in Atlanta
*Attend for Your Chance to Win a Flat Screen LED TV & More!
TWO Meetings in One This Month!
The

Meeting-Before-the-Meeting at 5PM

on

"Doing Your Due Diligence Using Mobile Devices"

with Don DeRosa & the

Main Meeting at 6PM

on

"Structuring Deals for Massive Passive Income!"

with Paul Rossano. See More Below…
Atlanta REIA Main Meeting
& Vendor Trade Show
Atlanta REIA Members Can Attend at No Charge. This month,
Guests Can RSVP Online Now for $20 or Pay $25 at the Door.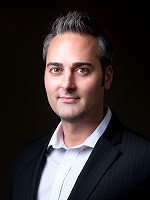 If you are a new or experienced investor who is looking for passive income, please read on. Fast cash from flipping properties is great, but isn't the REAL goal to generate passive income in amounts big enough to support your family for your life and beyond; without you working all the time?
That's some seriously ambitious thinking, but we have as our special guest presenter this month who is a master expert at teaching normal folks how to think like the very wealthy and put together deals that create the maximum return with minimum risk, Paul Rossano.
Get yourself and your partners, friends, family and anyone else that you want to be influenced to think bigger and please RSVP and come to our Atlanta REIA Main Monthly Meeting of on Monday, March 12th starting from 5:00PM to 9:00PM at 3125 Presidential Pkwy, Atlanta, GA, where The Passive Income Course's top trainer, Paul Rossano, will share:
The most closely guarded strategies of the TOP 1% of investors in the world
How to STRUCTURE your real estate investments to MINIMIZE risk and maximize upside
How to QUANTIFY risk and return, and how to adjust both METRICS to make deals work for you
What key MISTAKES to avoid in order to earn CONSISTENT and dependable passive income
Develop massive CONFIDENCE in your deals by structuring them with perfect precision like the best of the best
How to live a dream LIFESTYLE with less work and less stress but more money and more FREEDOM!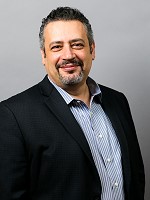 This training was developed by George Antone, the author of the 3 best-selling books The Wealthy Code, The Bankers Code and The Debt Millionaire. George is an award-winning educator, financier, investor and entrepreneur. He is also the creator of the largest network of private money lenders in the world, and the go-to person that the big players turn to for help in structuring their larger deals.
If you are serious about building passive income while minimizing risk; and you have been looking for a serious discussion of how that works, THIS IS IT! Join us for this motivational meeting and learn how to take your real estate career to the next level!
Mark your calendar because all this is happening on Monday, March 12th at the Atlanta REIA Main Monthly Event. RSVP NOW & DON"T MISS IT!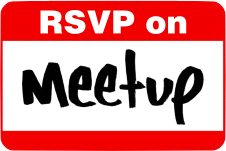 As always, Atlanta REIA Members can attend the event at no charge and Non-Members can Register Online for $20 or pay $25.00 at the door. Be sure to bring your business cards and flyers and join us for an evening of real estate deals, vendors, networking, education and fun! See you there! RSVP Now!
*Meeting Day Agenda
7:15 pm: Networking Break
*Please Note: Meeting agenda is subject to change.
The High Tech Home Buyers Creative Deal Makers Subgroup
March 8th Meeting Before the Meeting
Using Mobile Devices to Do Your Due Diligence
with Don DeRosa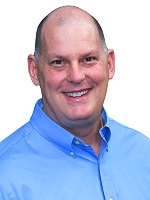 In real estate "Due Diligence" is the period of time right before and right after you get a Purchase & Sale contract accepted on a property. Due diligence is determining value and repairs, performing calculations, reviewing documents, getting insurance, walking the property to make sure your investment is going to be profitable.
Lack of due dilience, or not knowing how to evaluate a deal, is one of the main reasons new investors fail to buy properties or fail to make a profit. This is one of the major sticking point investors have a hard time getting over.
In fact in every city in America, one of the top three reasons people are afraid to buy houses is because they don't know how to evaluate properties accurately. In this session, I am going to give you the basics you need to know for evaluating every deal you come across.
You will learn:
How to determine Values (ARV)
How to find comps
What numbers you should use when buying
How to inspect a property
How to determine repairs quickly, even if this is your first deal
What holding costs to use
What selling costs to use
And, What pitfalls to avoid
Answers to your questions and more!
Join Don DeRosa every month at our High Tech Home Buying Creative Deal Structuring Subgroup that meets one hour BEFORE the Atlanta REIA Main Monthly Event at City Of Light. Don will teach you about the state-of-the-art tools and techniques you'll use to evaluate deals and figure out how to make them work – so you can work less and spend more time where you want, when you want and with whom you want.
Its an amazing time to be a real estate investor. Don't look back 5 years from now and wish you had acted. Learn how to plan right… Learn to Make More and Work Less, Right Now!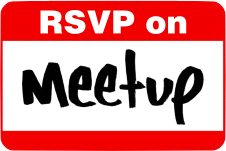 Monthly Vendor Trade Show

At 5:00 PM in the Main Lobby, we have a Vendor Trade Show that lasts throughout the meeting where you can come out and meet many of our participating Business Members and Vendor Guests who help sponsor our meeting. See a full list of our vendors and sponsors below as they are added.
Vendor tables are limited, so any vendors wanting to reserve a table for the meeting can RSVP for a Vendor Table here. Vendor tables are reserved and setup on a first-come, first-serve basis.
What's Happening at Atlanta REIA

Starting at 6:00 PM, Dustin Griffin kicks off the Atlanta REIA Main Monthly Event with updates and announcements. Dustin covers what's happening at Atlanta REIA in the upcoming weeks and months such as upcoming workshops, webcasts, special events, members benefits and much more! Be sure to be in the main meeting room at 6:15 PM for your chance to be one of the first to receive a printed copy of The Profit Newsletter while supplies last.
Haves & Wants Marketing Session

At approximately 6:30 PM, Joe Thompson will be hosting the Haves & Wants Speed Marketing Session which gives our members the opportunity to quickly market deals they HAVE and to find deals they WANT. We also give our business members the opportunity to get up and say a few words about their businesses. Members who want to participate in the Haves & Wants Marketing Session must bring your flyers and get to the meeting early to get on Joe's list of participants.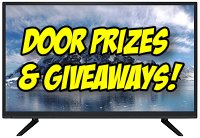 Door Prizes & Giveaways!*
All attendees who check in and attend the Atlanta REIA Meeting will be entered into a drawing for a chance to win a Screen LED TV, a variety of Gift Cards (such as Home Depot, Lowes, Walmart, Amazon, etc), Flashlights, Phone Chargers and all sorts of other miscellaneous items that vary from meeting to meeting each month. *You must be present and in the room during the drawing to win. Door prizes and giveaways can change at any time for any reason. Non-Members and Vendors are not eligible to win.
Late Nite Networking After Meeting at
Three Dollar Cafe

After the conclusion of the Atlanta REIA Main Meeting, we will be reconvening at 9:30 PM at Three Dollar Cafe located at the 3537 Chamblee Tucker Rd in Atlanta, GA for the Late Nite Networking and the "Meeting-After-The-Meeting"! There is no charge for Atlanta REIA Members or guests to attend Late Nite Networking, so bring a friend and head on down to Late Nite Networking and have a cold brew with us! Just be sure you order food and beverages from the restaurant and please tip their wait staff generously.
Atlanta REIA Diamond Sponsors

American IRA – The American IRA mission is to provide the highest level of customer service in the self-directed retirement industry.
Read More>>

Secured Investment Lending – A licensed direct mortgage lender specializing in non-traditional hard money loans for non-owner occupied buy/fix sell properties or rental properties throughout the GA and FL. Read More>>
Atlanta REIA Platinum Sponsor

Auction.com – The nation's leading online real estate marketplace, having sold over $34 billion in real estate assets. Auction.com's mission is to provide the most trusted online real estate marketplace, making transactions easier and more transparent. Read More>>

Networth Realty of Atlanta, LLC – A licensed, full-service residential wholesale brokerage that specializes in finding quality wholesale properties and making them available to you. Read More>>
Trade Show Vendors

Goldmine Properties, Inc. – As Atlanta's first full service real estate wholesaler, we offer wholesale property at 65% loan to value, with financing available. Purchase price and repairs are 65% of certified after repaired appraisal. Read More>>

The Small Business Advisor – A full service small business consulting firm specializing in QuickBooks with a wide variety of specialized services, trainings and products for small businesses. Read More>>

Advanta IRA Administration – With the help of your local Advanta IRA staff, use your IRA to invest in assets you know, understand and control, such as real estate, notes & mortgages, private placements, and much more! Read More>>

New Western Acquisitions – A full service Real Estate Brokerage that specializes in helping investors in acquiring inventory, securing contractors and lenders, as well as aiding in the liquidation of these assets. Read More>>

CRS Data – We offer comps from the MLS & FSBO's, custom searches, property tax records, interactive maps, sales & mortgage info, real estate valuations, mailing lists & more. Read More>>
Flipping America LLC
Jenkins Construction LLC
Yellow Letters & More
The PIP Group