Archive for September, 2013
Posted on September 30, 2013 by
Mon, Oct 7th at 5:00 PM @ Crowne Plaza Ravinia, Atlanta
What Do Successful Real Estate Investors Know About Putting Together Profitable Deals That You Don't?with Special Guest, Larry Harbolt
Have you ever wondered why those successful investors are continually finding and doing profitable deal after deal? Did you ever ask yourself what they look for and what they think about before they ever make an offer on any property? Have you ever thought about what makes a good deal and what is missing from the deals that you don't want?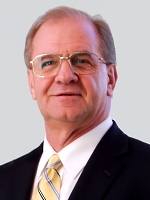 If you answered "Yes" to any of these questions, you will be glad to know that this is exactly what our guest speaker, long time real estate investor and trainer, Larry Harbolt, is going to teach to you at our Atlanta REIA Monthly Meeting on October 7, 2013 and then go into many more details you need to know at a Full Day Workshop on November 2, 2013.
Larry will walk you through each step of how successful investors think through every deal they do and how they structure offers in multiple ways to buy any property. Larry will show you why "CASH" isn't always the best solution for every seller and why they may not want All CASH for their property. Here is some of what Larry will share with everyone…
The Key Components of Every Successful Real Estate Transaction.
What You Need to Think About Before You Ever Make an Offer to Purchase.
What Type Properties Generate the Most Profit?
Why You Should NEVER Use Dollars Per Square Foot as a Cost factor
to figure the Value of Any Property.
15 Types of Properties to Avoid Like the Plague.
The Multiple Different Types of Profit Real Estate Can Give You.
What the Key Questions You MUST Ask Every Seller?
Numerous Negotiating Strategies That Rarely Fail.
How to Easily Overcome Your Fear of Talking to Sellers.
Larry's 8 Basic – Simple Offers and How to Word Each of Them.
More Than a Dozen Ways to Change Your Offer to Give the Seller What They Want and You Get What You Want.
8 Ways to Get Started When You have No Money and Poor Credit.
And much, much more…
Come join Larry and the rest of us at the Atlanta REIA Meeting on Monday, October 7th at 5PM at the Crown Plaza Ravinia Hotel in Atlanta located at 4355 Ashford Dunwoody Road in Atlanta, GA to learn more learn how to analyze real estate deals like a pro.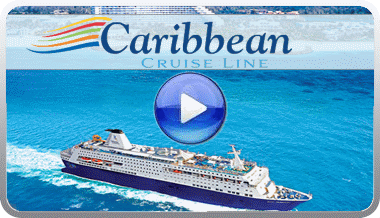 WIN A CRUISE or Other Door Prizes: All participants who attend the Atlanta REIA Meeting will have a chance to win a *Complimentary 2 Day Cruise to the Bahamas with Caribbean Cruise Line! The 2 day Cruise does not include port fees, transportation and taxes. *We will also be giving away other door prizes such as Gift Cards and more! *You must be present at the meeting to win.
Mon, Oct 7th at 3:00 PM @Total Wine & More Perimeter
Meeting Before the Meeting
with Bob Massey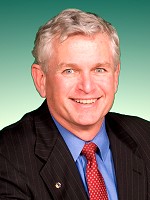 On Monday, October 7th at 3:00 PM at Total Wine & More located at 124 Perimeter Center W (see map), I, Bob Massey, am giving a presentation that you don't want to miss. We're going to be talking about the various strategies you can use for pre-foreclosure deals. Not only are we going to be discussing short sales, we're going to be talking about how to bypass short sales altogether by going straight after buying the note. This eliminates all of the restrictions of short sales! In fact, you can legally give your seller money if you are successful!
By buying the note you open up a world of different ways to make way more money from the deal. I'm going to show why you might be sitting on a goldmine. The profit on these deals is even better than short sales in "the old days". If you know of anyone or know how to find people with Chase loans that are in default more than 90 days, you NEED to be at this meeting! If you think the banks have been acting illegally but you're not sure how, you need to be there. I will show you how they have defrauded almost everyone who took out a mortgage in the last 15 years! And I'll show you how YOU may be able to profit from it. There is NO CHARGE to attend this meeting, so come join us!
Mon, Oct 7th at 9:30 PM @ Tilted Kilt Perimeter
Late Nite Networking at Tilted Kilt

After the conclusion of the Main Meeting, we will be reconvening at the Tilted Kilt Perimeter located at 1155-B Mount Vernon Highway in Atlanta for the "Meeting-After-The-Meeting". The Tilted Kilt will be offering half price appetizers as well as food and drink specials for our members and guests. Come eat, drink, network and have fun with us as hang out late into the night! Thanks Tilted Kilt Perimeter!
*Meeting Agenda
3:00 pm: Meeting-Before-the-Meeting with Bob Massey

5:00 pm: Vendor Vendor Trade Show & Networking Begins
6:00 pm: Announcements + Have & Wants
7:00 pm: Networking Break
7:20 pm: Giveaways & Door Prizes
7:30 pm: Main Presentations with Larry Harbolt
9:30 pm: Late Nite Networking at the Tilted Kilt Perimeter!
*Please Note: Meeting agenda is subject to change.
Participating Vendors & Sponsors
Each and every month, for the duration of our meeting, we have a Vendor Trade Show in which you can come out and meet many of our participating business members who help sponsor our meeting. Vendors can Reserve a Table Here. Thanks again sponsors!

Halperin Lyman, LLC – A transactional real property law firm devoted to providing the full spectrum of non-litigation related real estate legal and consulting services to its clientele.
Read More>>

Craftbuilt, Inc. – We are a Metro Atlanta design-build construction firm specializing in whole-structure renovations, restorations, and new construction. No matter what the situation, we are up to the challenge! Read More>>

Solutions Realty Network – Providing expert property management and investment services since 2003. You invest and we take care of the rest! We're the solution to all your real estate needs. Read More>>

Lima One Capital, LLC – A fully capitalized, direct lender for residential real estate investors and homebuilders. We are fully capitalized and our team prides itself on closing loans quickly for our clients. Read More>>

Networth Realty of Atlanta, LLC – A licensed, full-service residential wholesale brokerage that specializes in finding quality wholesale properties and making them available to you. Read More>>

Advanta IRA Administration – With the help of your local Advanta IRA staff, use your IRA to invest in assets you know, understand and control, such as real estate, notes & mortgages, private placements, and much more! Read More>>

Pete's Friendly Home Inspections, LLC. – Pete's provides home inspections, radon monitoring, gas/water/septic tests, checks pools/sprinklers and any other type of inspection needed to get you that next home! Read More>>

American IRA – The American IRA mission is to provide the highest level of customer service in the self-directed retirement industry.
Read More>>
Law Office of Fred P. Kross – A law firm specializing residential and commercial real estate closings, short sales, foreclosures, REOs, owner financing, contracts, probate and bankruptcy. Read More>>

Angel Oak Funding – A direct hard money lender headquartered in Atlanta. We provide renovation/construction loans for investors and or builders to purchase and renovate residential properties. Read More>>

Goldmine Properties, Inc. – As Atlanta's first full service real estate wholesaler, we offer wholesale property at 65% loan to value, with financing available. Purchase price and repairs are 65% of certified after repaired appraisal. Read More>>

CRS Data – We offer comps from the MLS & FSBO's, custom searches, property tax records, interactive maps, sales & mortgage info, real estate valuations, mailing lists & more. Read More>>

Atlanta Carpet Services, Inc. – Providing carpet, wood, vinyl, and tile, ACS is dedicated to every aspect of your floor covering needs from initial consultation to the sale and follow-up services. Read More>>

Fuller Center for Housing of Greater Atlanta – A faith-driven, Christ-centered, non-profit organization dedicated to providing adequate shelter for people in need in the Greater Atlanta area. Read More>>
Bowen's Specialized Services
FirstCall Claims
Air Conditioning Experts, Inc.
American Family Insurance, Robin Mitchell Agency
House4CashBuyers.com
Southeast Closing
American family Insurance, The Partlowe Agency
Platinum Key Management, Inc. (Rock Shukoor)
Georgia Home Deals
Invest Atlanta
Comcast Xfinity (Dylon Ross)