Leslie Mathis
Posted on January 30, 2011 by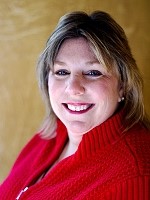 Leslie Mathis is a full-time, well-documented, proven real estate investment professional. Leslie buys and sells real estate by maximizing creative techniques to produce substantial profits with little to no risk. She invests by taking the approach that her main focus is on helping her buyers and sellers first, with the income following as a result. It is imperative for her that she creates win-win solutions for all parties involved in her transactions. She has mastered the art of and is a true transaction engineer, buying and selling hundreds of single family residences since her investing career began.
Leslie is a published author, teacher, trainer, and mentor. For the better part of thirty years, Leslie has studied wealth creation and harnessing the power of the subconscious mind to obtain goals not only in real estate, but in every area of life.
Leslie mentors fellow investors both here in Atlanta and across the country. This is where her real passion lies, as Leslie loves to enlighten, inspire, and help others succeed. She combines her success in real estate with her designation as a Licensed Professional Counselor and background in teaching, training, and counseling to provide a unique interactive mentoring experience that ensures success for her students. Leslie shares her expertise in marketing, business systems, and real estate with her students, which allows them to transform from doing single deals to achieving their goals of financial and time freedom.
She is a native of Marietta, Georgia and grew up in a family of entrepreneurs. After a number of entrepreneurial ventures, she began investing in residential real estate two decades ago, when she bought and sold her first single family home. When she made more on this one investment property than she made in an entire year working her full-time job, she knew she was on the right track. She hasn't looked back since, and wants you to know you can be a success also!
Leslie is currently the leader of the Atlanta REIA West Subchapter that meets in Marietta, GA.