Archive for April, 2012
Posted on April 23, 2012 by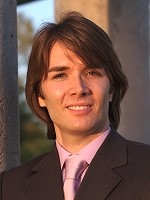 On our first installment of the new Insider Secrets to Upgrade Your Prosperity Webcast Series, hosted by Dr. Stefan Kasian, on Tuesday, April 24th at 7 PM ET, he and a credit repair expert will discuss how to get negatives deleted off your credit report.
You will never reach your full prosperity and investment potential if you have any credit issues. And you won't cash a big fat check from your buyer unless (s)he has decent enough credit to get a loan.

You may think you know all there is to fixing your credit, but think again. You might do all the right things to try to fix your credit, but even if you miss 1% of the final steps, one subtle thing you miss and you will get ZERO or poor results.
This is a unique step-by-step webcast with a consultant to got fed up with all the misinformation from the credit bureaus, all the hype from other companies, and figured out a powerful formula that you can put to use immediately to start removing stuff from your credit bureaus.
He will show you, in webinar format, plain and simple before and after examples of his own, his wife's and his clients' credit reports, and you will be amazed and the negatives that slip away, thanks to his bulletproof tactics.

You will learn: Read More→