The Super Smart High Tech Home Buying & Selling Workshop Series for 2012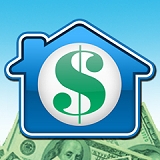 Dustin Griffin is continuing the "Super Smart High Tech Home Buying & Selling Workshop" he started back in July 2011 into the New Year. This Workshop will take place on the 1st Tuesday of each month on GoToWebinar.com in place of the regularly scheduled Super Smart Technology Webcast through the end of the year and beyond if necessary.
The purpose of this Workshop & Webcast Series is to teach you everything you want or need to know about your Super Smart Websites so you can become a true power user and a more effective and automated real estate investor. During this webcast training series, Dustin is going to show you how we use our Super Smart Websites, voice mail systems, live operators, virtual assistants, netbooks, notebooks, smart phones, iPads and other technologies, combined with online and offline marketing strategies to totally automate our real estate investing business so we can work less while earning much more!
Anyone can attend this workshop LIVE by registering here for FREE. However, the workshop replays are for Atlanta REIA Members and Super Smart Customers only. So register now and don't miss out!
Atlanta REIA Members can watch the Workshop Replays 24/7 by logging in to AtlantaREIA.com and clicking the replay links below. Super Smart Customers can watch the replays on their Super Smart Back Office Website.
Watch Super Smart Workshop Replays Below