Archive for July, 2014
Posted on July 28, 2014 by
Buying Houses "Subject-To"
In Today's Real Estate Market
with

Don DeRosa
Atlanta REIA Members Can Attend at No Charge. This month,
Guests Can RSVP Online Now for $20 or Pay $25 at the Door.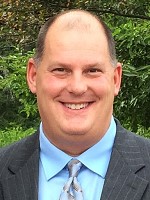 Don DeRosa is a part time real estate trainer and mentor and full-time real estate investor who actively buys, sells and holds properties each month for huge profits and long term cash flow. Today Don is working furiously at buying properties "Subject-To" using the existing financing on the seller's home instead of having to go to a bank or a hard money lender for funding. This allows Don to buy multiple properties fast, without coming up with all the purchase funds on the front end. This is the perfect strategy in today's market where easy funding is not readily available for investors to buy pretty houses.
Join us on Monday, August 4th at 5:00PM at the Atlanta REIA Main Monthly Meeting at the Salvation Army Building located at 2090 N Druid Hills Rd NE, Atlanta, GA 30329 and Don will share with you, many of the subject-to strategies, tools and techniques he uses every day to create winning deals for himself as well as his buyers and sellers.
Don will walk you through real world, actual deals, step-by-step to demonstrate how to apply these strategies, tools and techniques. In fact, you can bring your deals, and he'll show you exactly how to evaluate the lead, determine your exit strategy, structure the deal, negotiate with the seller and get the paperwork done almost instantly and without any of the hard work you normally do to get your deals done.
By the end of the presentation, you'll know…
How to recognize a "Subject To" opportunity and buy with little or no money!
How to evaluate any lead and decide whether this is a winner for you and how much money you'll make before you make your offer
How to combine buying strategies and exit strategies – that work right now, in 2014
How to structure a deal in less than 10 minutes, so that you make a minimum of $20,000 on it, choosing from multiple purchase and exist strategies
How to determine the seller's hot buttons so you can craft a deal the seller can't refuse
How to use Don's proprietary tools to negotiate for you, so you never let your emotions talk you into making a bad deal!
And if this is not enough, Don will be back with us on August 23rd for a one day workshop called "Making a Fortune Buying Houses with No Money and No Credit" to really drive these points home and give you all the subject-to details you need to succeed in real estate investing. Once you are armed with Don's training and the tools, you will be able to do deals you never thought possible!

*Meeting Day Agenda
7:00 pm: Networking Break – Meeting Room & Lobby
7:20 pm: Vendor Door Prizes & Giveaways – Main Meeting Room
*Please Note: Meeting agenda is subject to change.
Active Investors Group
Online Tools for Real Estate Investors
with Gordon Catts

At 4:00 PM in the Green Room, Gordon Catts will kick off the Active Investors Group as the "Meeting-Before-The-Meeting" where he will show you how to analyze deals, do your due diligence and pull comps. He will be demonstrating various online assets that every real estate Investor should have and use in his tool box.
Gordon will walk you through the process of getting the legal description used in writing a contract and on the deed. He will demonstrate how to approximate what the seller owes. He will take you on a virtual tour of a neighborhood so you don't even have to crank up your car. Gordon will cover…
Many resources that are available online
Where to find the deed to a property
Where to find the security deed
What is a PT61 and why you should care
What a seller owes on their mortgage
What information you can only get from a Realtor
And much more!
Monthly Vendor Trade Show

At 5:00 PM in the Main Lobby, we have a Vendor Trade Show that lasts throughout the meeting where you can come out and meet many of our participating Business Members and Vendor Guests who help sponsor our meeting. See a full list of our vendors and sponsors below as they are added.
Vendor tables are limited, so any vendors wanting to reserve a table for the meeting can RSVP for a Vendor Table here. Vendor tables are reserved and setup on a first-come, first-serve basis.
What's Happening at Atlanta REIA

Starting at 6:10 PM, Dustin Griffin kicks off the Atlanta REIA Main Meeting with updates and announcements. Dustin covers what's happening at Atlanta REIA in the upcoming weeks and months such as upcoming workshops, webcasts, special events, members benefits and much more! Be sure to be in the main meeting room at 6PM for your chance to be one of the first to receive a printed copy of The Profit Newsletter while supplies last.
Haves & Wants Marketing Session

At approximately 6:20 PM, Joe Thompson will be hosting the Haves & Wants Speed Marketing Session which gives our members the opportunity to quickly market deals they HAVE and to find deals they WANT. We also give our business members the opportunity to get up and say a few words about their businesses. Members who want to participate in the Haves & Wants Marketing Session must bring your flyers and get to the meeting early to get on Joe's list of participants.
Late Nite Networking at Famous Pub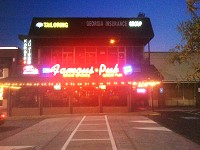 After the conclusion of the Atlanta REIA Main Meeting, we will be reconvening at the Famous Pub located at 2947 N Druid Hills Road NE in Atlanta, GA (in the Toco Hills Shopping Center) at 9:30 PM for the All New Late Nite Networking and the "Meeting-After-The-Meeting"! The Famous Pub will be extending our members and guests food and beverage specials throughout the evening.
Do you love hanging out with other fun loving, like-minded real estate investors who love to talk about real estate investing and doing deals?
Do you want to work with fun, energetic people who are consistently doing deals?
Are you always looking for new contacts and resources to build your real estate dream team?
Do you ever have trouble putting together profitable deals and need help?
Are you constantly looking for new leads sources as well as home buyers and sellers?
If you answered "yes" to any of these questions, then you belong at Late Nite Networking! Whether you are brand new to real estate investing or have years of experienced, everyone benefits from Late Nite Networking. Come eat, drink, connect, and have fun with like-minded real estate entrepreneurs as we network late into the night!
There is no charge for Atlanta REIA Members or guests, so bring a friend and head on down to Late Nite Networking! Just be sure you order food and beverages from the pub and tip their wait staff generously.
Meeting Vendors & Sponsors

Networth Realty of Atlanta, LLC – A licensed, full-service residential wholesale brokerage that specializes in finding quality wholesale properties and making them available to you. Read More>>

American IRA – The American IRA mission is to provide the highest level of customer service in the self-directed retirement industry.
Read More>>

The Small Business Advisor – A full service small business consulting firm specializing in QuickBooks with a wide variety of specialized services, trainings and products for small businesses. Read More>>

Lima One Capital, LLC – A fully capitalized, direct lender for residential real estate investors and homebuilders. We are fully capitalized and our team prides itself on closing loans quickly for our clients. Read More>>

Advanta IRA Administration – With the help of your local Advanta IRA staff, use your IRA to invest in assets you know, understand and control, such as real estate, notes & mortgages, private placements, and much more! Read More>>

Craftbuilt, Inc. – We are a Metro Atlanta design-build construction firm specializing in whole-structure renovations, restorations, and new construction. No matter what the situation, we are up to the challenge! Read More>>

Solutions Realty Network – Providing expert property management and investment services since 2003. You invest and we take care of the rest! We're the solution to all your real estate needs. Read More>>

Halperin Lyman, LLC – A transactional real property law firm devoted to providing the full spectrum of non-litigation related real estate legal and consulting services to its clientele. Read More>>

Goldmine Properties, Inc. – As Atlanta's first full service real estate wholesaler, we offer wholesale property at 65% loan to value, with financing available. Purchase price and repairs are 65% of certified after repaired appraisal. Read More>>

CRS Data – We offer comps from the MLS & FSBO's, custom searches, property tax records, interactive maps, sales & mortgage info, real estate valuations, mailing lists & more. Read More>>

DirectBuy of Atlanta – We are a private members-only buying club that gives you huge buying power by eliminating mark-up and the middleman, saving you thousands of dollars and up to 50% or more over retail and online sales prices. Read More>>

Atlanta Carpet Services, Inc. – Providing carpet, wood, vinyl, and tile, ACS is dedicated to every aspect of your floor covering needs from initial consultation to the sale and follow-up services. Read More>>

Precise Carpet Cleaners – Don't replace your carpet, clean it and save money. We just don't clean your carpet, we precise clean it! Call 678-242-8800 or visit our website for more information. Read More>>

Fuller Center for Housing of Greater Atlanta – A faith-driven, Christ-centered, non-profit organization dedicated to providing adequate shelter for people in need in the Greater Atlanta area. Read More>>
Max Shirley Inspection Service
ApexTkHomes, LLC