Goldmine Properties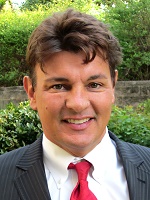 Goldmine Properties is owned by Mr. Mike Cherwenka, a 2004 Businessman of the Year recipient. Goldmine Properties offers the best investment opportunity on the planet, as well as a Step-By-Step Real Estate success program. As Atlanta's first full service wholesaler, our team can:
Find you the deal @ 65% of the after repair value which includes the purchase price and repairs.
Provide a certified appraisal to validate value.
Finance the purchase price and repairs.
Provide you with access to our "in house" contractors to complete the repairs for you.
Offer the services of our real estate agents to sell your beautifully renovated home.
Offer the use our leasing agents if you prefer to buy and hold.
We have just taken all risk out of the deal for you. This is as good as good as it gets! The most difficult and important aspect of Real Estate Investing is finding the deal.
THIS IS OUR SPECIALTY… SINCE 1996, WE HAVE WHOLESALED OVER 1,700 PROPERTIES!!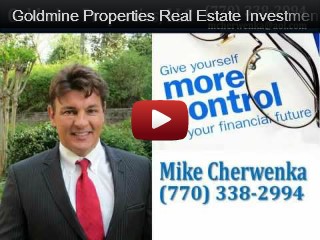 For more information or to be notified of the first available listings contact Mike Cherwenka below: