Archive for October, 2018
Posted on October 1, 2018 by
Mon, October 8th
from 5PM-9PM in Atlanta, GA
Atlanta REIA Main Meeting
& Vendor Trade Show
Learn How to Fund All Your Real Estate Deals
with a Panel of Lending Experts
Will You Use Your Money, Hard Money, Soft Money, Private Money or a Bank Loan?
Atlanta REIA Members Can Attend at No Charge. This month,
Guests Can RSVP Online Now for $20 or Pay $25 at the Door.
Have you ever wanted to buy, sell or hold investment properties buy didn't know where to get the money to fund your deals? Maybe you want to find, fix and flip properties needing major repairs… Or maybe you don't want to flip houses, but want to buy and hold them long term as rentals. Maybe you wanna do AirBNB vacation rentals. Regardless of your investment strategy, you need to raise money to fund your deals. If you don't have cash and/or credit, what are your options?
If you want to learn how to get your deals funded quickly, don't miss the Atlanta REIA Main Meeting on Monday, October 8th from 5PM-9PM at 3125 Presidential Pkwy, Atlanta, GA where a panel of real estate funding experts will talk to you about different options you have available based on your available cash and credit.

The Panel will consist of Greg Emmer of EquityMax, Kenneth Igwe of Baker Collins, Greg Cadwallader of Secured Investment Lending, Glen Gasper of Jabre Team Capital Partners and Don DeRosa representing Private Lenders & Private Money in general. These gentlemen will teach you everything you need to know about funding and answer all your questions during the meeting. The panel will discuss…
Lending Requirements
Down Payment Needed
Points & Interest Rates
Lending Terms
Cost of Funds
Refinancing
Credit Score
Collateral
Draws
Answers to your questions and more!
If want to learn how to get your deals funded fast, join us at Atlanta REIA on Monday, October 8th with our Lender Panel to find out more! Take Action and RSVP Now! We look forward to seeing you at this month's main meeting!
As always, Atlanta REIA Members can attend the event at no charge and Non-Members can Register Online for $20 or pay $25.00 at the door. Be sure to bring your business cards and flyers and join us for an evening of real estate deals, vendors, networking, education and fun! See you there!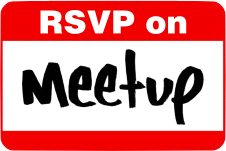 *Meeting Day Agenda
7:15 pm: Networking Break
*Please Note: Meeting agenda is subject to change.
The High Tech Home Buyers Creative Deal Makers Subgroup
Sept 10th Meeting Before the Meeting
How to Analyze & Structure Deals for More Profit!
How to Run the Numbers!
with Don DeRosa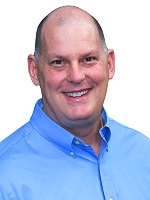 Join Don DeRosa every month at our High Tech Home Buying Creative Deal Structuring Subgroup that meets one hour BEFORE the Atlanta REIA Main Monthly Event at City Of Light. Don will teach you about the state-of-the-art tools and techniques you'll use to evaluate deals and figure out how to make them work – so you can work less and spend more time where you want, when you want and with whom you want.
Its an amazing time to be a real estate investor. Don't look back 5 years from now and wish you had acted. Learn how to plan right… Learn to Make More and Work Less, Right Now!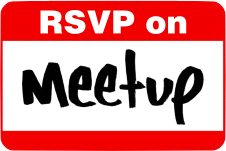 Don DeRosa is a part time real estate trainer and mentor and full-time real estate investor who actively buys, sells, hold, fixes and flips properties for huge profits now and long term cash flow later.
Monthly Vendor Trade Show

At 5:00 PM in the Main Lobby, we have a Vendor Trade Show that lasts throughout the meeting where you can come out and meet many of our participating Business Members and Vendor Guests who help sponsor our meeting. See a full list of our vendors and sponsors below as they are added.
Vendor tables are limited, so any vendors wanting to reserve a table for the meeting can RSVP for a Vendor Table here. Vendor tables are reserved and setup on a first-come, first-serve basis.
What's Happening at Atlanta REIA

Starting at 6:00 PM, Dustin Griffin kicks off the Atlanta REIA Main Monthly Event with updates and announcements. Dustin covers what's happening at Atlanta REIA in the upcoming weeks and months such as upcoming workshops, webcasts, special events, members benefits and much more! Be sure to be in the main meeting room at 6:15 PM for your chance to be one of the first to receive a printed copy of The Profit Newsletter while supplies last.
Haves & Wants Marketing Session

At approximately 6:30 PM, Joe Thompson will be hosting the Haves & Wants Speed Marketing Session which gives our members the opportunity to quickly market deals they HAVE and to find deals they WANT. We also give our business members the opportunity to get up and say a few words about their businesses. Members who want to participate in the Haves & Wants Marketing Session must bring your flyers and get to the meeting early to get on Joe's list of participants.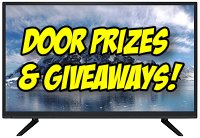 Door Prizes & Giveaways for Atlanta REIA Members!*
All Atlanta REIA Members who check in and attend the Atlanta REIA Meeting will be entered into a drawing for a chance to win a Flat Screen LED TV, a variety of Gift Cards (such as Home Depot, Lowes, Walmart, Amazon, etc), Flashlights, Phone Chargers and all sorts of other miscellaneous items that vary from meeting to meeting each month. *You must be present and in the room during the drawing to win. Door prizes and giveaways can change at any time for any reason. Non-Members and Vendors are not eligible to win.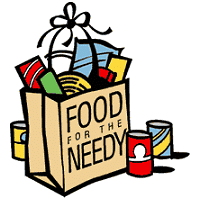 Help Feed the Homeless & Needy Here in Atlanta*
Atlanta REIA Members who bring in 5 canned goods will get an extra ticket for the drawing. Bring in 10 canned goods and get 2 tickets, etc. The current limit is 5 additional tickets for 25 canned goods. Please do not bring in any canned goods that are expired or expiring soon. We reserve the right to change the terms and conditions of the giveaways at any time for any reason.
Late Nite Networking After Meeting at
Three Dollar Cafe

After the conclusion of the Atlanta REIA Main Meeting, we will be reconvening at 9:30 PM at Three Dollar Cafe located at the 3537 Chamblee Tucker Rd in Atlanta, GA for the Late Nite Networking and the "Meeting-After-The-Meeting"! There is no charge for Atlanta REIA Members or guests to attend Late Nite Networking, so bring a friend and head on down to Late Nite Networking and have a cold brew with us! Just be sure you order food and beverages from the restaurant and please tip their wait staff generously.
Atlanta REIA Diamond Sponsors

American IRA – The American IRA mission is to provide the highest level of customer service in the self-directed retirement industry.
Read More>>

Secured Investment Lending – A licensed direct mortgage lender specializing in non-traditional hard money loans for non-owner occupied buy/fix sell properties or rental properties throughout the GA and FL. Read More>>

Fynanc – We study the giants of finance, the history of money, the financial system, and the inner workings of financial institutions. We look for the 1% of the strategies that pass our tests and work for you. We then document them for you to use.

New Western Acquisitions – A full service Real Estate Brokerage that specializes in helping investors in acquiring inventory, securing contractors and lenders, as well as aiding in the liquidation of these assets. Read More>>
Atlanta REIA Platinum Sponsor

Auction.com – The nation's leading online real estate marketplace, having sold over $34 billion in real estate assets. Auction.com's mission is to provide the most trusted online real estate marketplace, making transactions easier and more transparent. Read More>>

Networth Realty of Atlanta, LLC – A licensed, full-service residential wholesale brokerage that specializes in finding quality wholesale properties and making them available to you. Read More>>

Goldmine Properties, Inc. – As Atlanta's first full service real estate wholesaler, we offer wholesale property at 65% loan to value, with financing available. Purchase price and repairs are 65% of certified after repaired appraisal. Read More>>
Trade Show Vendors

Advanta IRA Administration – With the help of your local Advanta IRA staff, use your IRA to invest in assets you know, understand and control, such as real estate, notes & mortgages, private placements, and much more! Read More>>

CRS Data – We offer comps from the MLS & FSBO's, custom searches, property tax records, interactive maps, sales & mortgage info, real estate valuations, mailing lists & more. Read More>>