EquityMax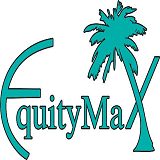 EquityMax is not your typical hard money / private money lender. Based in the Southeast, we have been a family owned-and-operated business since 1990. That's nearly 30 years' experience, successfully helping borrowers fund their real estate investment properties. We specialize in residential properties (single family, condo, townhomes, multi-unit, and smaller apt complexes), but will also fund more exotic real estate properties as well. Our minimal loan amount is as little as $15,000, and as high as $1mm per deal. Our rates and LTVs are competitive, and if you find a cheaper alternative, EquityMax will always beat the competition!
While there are several financing options at investors' disposal, EquityMax has several competitive advantages to ensure you deal closes on time, every time. Here are some, just to name a few:
We lend strictly our own personal family money. No other investors, bank lines, or credit facilities.
Deal with the owners directly for streamlined qualification, closing, and funding.
There is minimal qualification – NO bank statements, NO tax returns, NO formal application, and NO experience needed – and we do not have a minimum credit score requirement.
No Appraisal and No Survey required
Industry-leading SPEED – EquityMax can close your deal within 48 hours of title / lien search receipt.
More favorable terms as borrowers do more deals with EquityMax.
EquityMax prides itself in the opportunity to build long-lasting relationships with both seasoned and new investors. If you are eager to be successful in the real estate investment business, EquityMax is equally eager to work with you.
Office Phone: (954) 267-9103
Cell Phone: (954) 663-5410