Archive for November, 2014
"In times of change learners inherit the earth; while the learned find themselves beautifully equipped to deal with a world that no longer exists." ~ Eric Hoffer
The above quote by Eric Hoffer is a profound one. If you're not changing with the changing times, you'll disappear like the dinosaurs of the past. It's no secret that Real Estate is bouncing back quite strong in many areas of the country and if you'd like to get back into it or if you're an active Real Estate investor now, we'd like to invite you to find out how the game has changed. Without this knowledge you'll become Real Estate Dinosaurs.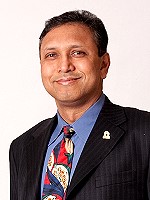 Join us at the Atlanta REIA December 1st Meeting at Atlanta Unity located at 3597 Parkway Lane in Norcross, GA with our special guest, Roger Salam, who is a real estate investor, mentor, international speaker & best-selling author. Roger will not only show you how the real estate game has changed, he'll also give you the new rules of the game. Roger says, "Not only the paradigm of Real Estate investing has shifted, but the entire paradigm on success has changed." Perhaps you've noticed, but don't know how to adapt and change with the new shift and the new game.
Join us December 1st and Roger will show you:
The single most important philosophical change that will make immediate and the biggest difference in your Real Estate investing business
5 New paradigms of success not only in Real Estate investing, but in life
How To Make Your First $5k In Two Weeks
The Biggest Mistakes New Investors Make That Get Them Sued
Automating Techniques That Will Reduce Your Actual Work By 80%
How market research before you begin can make or break you in this business
How to buy wholesale properties at 50% or below market value (his exclusive list)
How to get owner financing for your deals (He'll owner finance, bad credit, no credit, ok!)
All this and much, much more!
December is a very special month and most people are pretty much wrapping up the year and getting ready for the New Year. Roger will also give you some very special tips for making 2015 your best year ever!
Join us for our last meeting of the year. We saved the best for last, but you be the judge. Bring a friend and they'll thank you!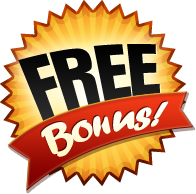 SPECIAL BONUS JUST FOR ATTENDING: Roger will be giving away his "Real Estate Success Secrets" DVD along with the PowerPoint Slides to follow along. Supplies are limited and will be given away on a first come, first serve basis. Arrive to the meeting early to network with other like-minded investors, vendors and other real estate professionals.

Atlanta REIA Members Can Attend at No Charge. This month,
Guests Can RSVP Online Now for $20 or Pay $25 at the Door.
*Please Note: Meeting agenda is subject to change.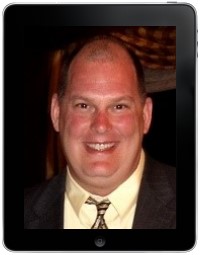 Please join us for the Mobile Real Estate Rockstar Group (Rockstars) hosted by Don DeRosa at our "Meeting-Before-The-Meeting" on Monday, December 1st at 4:30 PM at Atlanta Unity in the Main Meeting Room.
The Rockstars is an educational and networking group for investors who want to leverage mobile technology to become more competitive, profitable investors. You'll learn how to use the latest apps, tips and techniques to use the information they need, right now, at their fingertips, from anywhere.

Don will also be discussing his upcoming "Pretty House Boot Camp – Part 1: Buying Pretty Houses" which takes on December 14th – 16th in Buford, GA which is designed to teach you how to Buy, Sell and Hold Pretty Houses with little or none of your own money. This this event is limited to 30 people and will only be offered once per year. Read More>>

At 5:00 PM in the Main Lobby, we have a Vendor Trade Show that lasts throughout the meeting where you can come out and meet many of our participating Business Members and Vendor Guests who help sponsor our meeting. See a full list of our vendors and sponsors below as they are added.
Vendor tables are limited, so any vendors wanting to reserve a table for the meeting can RSVP for a Vendor Table here. Vendor tables are reserved and setup on a first-come, first-serve basis.

Starting at 6:15 PM, Dustin Griffin kicks off the Atlanta REIA Main Meeting with updates and announcements. Dustin covers what's happening at Atlanta REIA in the upcoming weeks and months such as upcoming workshops, webcasts, special events, members benefits and much more! Be sure to be in the main meeting room at 6:15 PM for your chance to be one of the first to receive a printed copy of The Profit Newsletter while supplies last.

At approximately 6:20 PM, Joe Thompson will be hosting the Haves & Wants Speed Marketing Session which gives our members the opportunity to quickly market deals they HAVE and to find deals they WANT. We also give our business members the opportunity to get up and say a few words about their businesses. Members who want to participate in the Haves & Wants Marketing Session must bring your flyers and get to the meeting early to get on Joe's list of participants.

After the conclusion of the Atlanta REIA Main Meeting, we will be reconvening at Three Dollar Cafe located at 6050 Peachtree Pkwy #100 in Norcross, GA at 9:30 PM for the Late Nite Networking and the "Meeting-After-The-Meeting"!
Do you love hanging out with other fun loving, like-minded real estate investors who love to talk about real estate investing and doing deals?
Do you want to work with fun, energetic people who are consistently doing deals?
Are you always looking for new contacts and resources to build your real estate dream team?
Do you ever have trouble putting together profitable deals and need help?
Are you constantly looking for new leads sources as well as home buyers and sellers?
If you answered "yes" to any of these questions, then you belong at Late Nite Networking! Whether you are brand new to real estate investing or have years of experienced, everyone benefits from Late Nite Networking. Come eat, drink, connect, and have fun with like-minded real estate entrepreneurs as we network late into the night!
There is no charge for Atlanta REIA Members or guests to attend Late Nite Networking at the Three Dollar Cafe, so bring a friend and head on down to Late Nite Networking! Just be sure you order food and beverages from the cafe and please tip their wait staff generously.

American IRA – The American IRA mission is to provide the highest level of customer service in the self-directed retirement industry.
Read More>>

Networth Realty of Atlanta, LLC – A licensed, full-service residential wholesale brokerage that specializes in finding quality wholesale properties and making them available to you. Read More>>

Halperin Lyman, LLC – A transactional real property law firm devoted to providing the full spectrum of non-litigation related real estate legal and consulting services to its clientele. Read More>>

Goldmine Properties, Inc. – As Atlanta's first full service real estate wholesaler, we offer wholesale property at 65% loan to value, with financing available. Purchase price and repairs are 65% of certified after repaired appraisal. Read More>>

Advanta IRA Administration – With the help of your local Advanta IRA staff, use your IRA to invest in assets you know, understand and control, such as real estate, notes & mortgages, private placements, and much more! Read More>>

The Small Business Advisor – A full service small business consulting firm specializing in QuickBooks with a wide variety of specialized services, trainings and products for small businesses. Read More>>

Lima One Capital, LLC – A fully capitalized, direct lender for residential real estate investors and homebuilders. We are fully capitalized and our team prides itself on closing loans quickly for our clients. Read More>>

Island REIA Winter Retreat – Dave Biddison from Dream Trips will be at the Meeting to tell our members and guests about our first annual Island REIA Winter Retreat that will take place on January 18th – 24th at the Hard Rock Hotel & Casino, an All-Inclusive Resort, in Punta Cana, Dominican Republic. Read More>>

CRS Data – We offer comps from the MLS & FSBO's, custom searches, property tax records, interactive maps, sales & mortgage info, real estate valuations, mailing lists & more. Read More>>

Atlanta Carpet Services, Inc. – Providing carpet, wood, vinyl, and tile, ACS is dedicated to every aspect of your floor covering needs from initial consultation to the sale and follow-up services. Read More>>

Fuller Center for Housing of Greater Atlanta – A faith-driven, Christ-centered, non-profit organization dedicated to providing adequate shelter for people in need in the Greater Atlanta area. Read More>>
RenterUP
Air Conditioning Experts, Inc.
Scott Swanson, Century 21
APEXTKHomes with Tyler Sherman
Peachtree City EPIC Group with Chris Littleton
Haves & Wants with Joe Thompson
Atlanta REIA West Group with Leslie Mathis