Archive for March, 2013
Posted on March 26, 2013 by
Mon, April 1st at 5:00 PM @ Crowne Plaza Ravinia, Atlanta
Atlanta REIA Main Meeting
with

Jay Connner

on
Learn to Work Smarter, Not Harder
By Automating Your Real Estate Investment Business
at the

Crowne Plaza Ravinia

on April 1st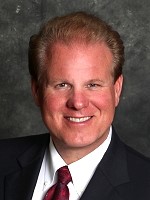 Atlanta REIA is excited to announce that real estate expert and mentor, Jay Conner, will be our keynote speaker at our Atlanta REIA Main Meeting on Monday, April 1st. Jay has been a full-time Real-Estate Entrepreneur for 10 years in a town with a population of only 40,000 and is still able to produce a seven figure income each year.
At the meeting, Jay will share his secrets on "How to Run a 7-Figure Automated Business in Less Than 10 Hours per Week!" Yes, we are meeting on April Fool's Day, but this is no joke! Jay will show you how he has built and automated his business for success and how you can too!
Jay Conner is a proven real estate investment leader and private money expert. Without using his own money or credit, Jay maximizes creative methods to buy and sell properties with profits averaging over $50,000 per deal – with little to no risk.
Jay will be sharing some of his "Automated Business" secrets such as:
The support team he has in place and the duties they perform which allow him to run his business on automatic without being there.
How he uses virtual assistants, the tasks they perform and how they are paid.
How he generates over 200 buyer leads per month in his small town.
The marketing strategies he uses to get the phone to ring off the hook.
How he follows up and keeps track of all his buyers and sellers at any time.
How he rehabs houses on automatic
All this and so much more!
This is a great opportunity for you to learn from a serious, high volume real estate investor who has managed to create and maintain an annual 7-figure income working only a few hours a week. We hope to see you there!
Mon, April 1st at 3:00 PM @Total Wine & More Perimeter
Meeting Before the Meeting
with Bob Massey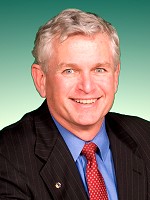 On April 1st, I am giving a presentation that you don't want to miss. We're going to be talking about the various strategies you can use for pre-foreclosure deals. Not only are we going to be discussing short sales, we're going to be talking about how to bypass short sales altogether and going straight after buying the note. I'm also going to show why you might be sitting on a goldmine. If you know of anyone or know how to find people with Chase loans that are in default more than 90 days, you NEED to be at this meeting!
Please join us for the "Meeting-Before-The-Meeting" on Monday, April 1st at 3:00 PM at Total Wine & More located at 124 Perimeter Center W (see map), where your host Bob Massey will discuss these important topics. Join us and bring your own questions, concerns, answers and insights. At 5:00 PM, Total Wine & More will be offering a complimentary wine tasting to all those who attend our meeting and wish to participate. There is NO CHARGE to attend this meeting or the wine tasting for Atlanta REIA Members and guests. Thanks Total Wine & More!
Mon, April 1st at 9:30 PM @ Tilted Kilt Perimeter
Late Nite Networking at Tilted Kilt

After the conclusion of the Main Meeting, we will be reconvening at the Tilted Kilt Perimeter located at 1155-B Mount Vernon Highway in Atlanta for the "Meeting after the Meeting". The Tilted Kilt will be offering half price appetizers as well as food and drink specials for our members and guests. Come eat, drink, network and have fun with us as hang out late into the night! Thanks Tilted Kilt Perimeter!
*Meeting Agenda
3:00 pm: Meeting-Before-the-Meeting with Bob Massey

5:00 pm: Vendor Vendor Trade Show & Networking Begins
6:00 pm: Have & Wants Speed Marketing Session & Announcements
7:25 pm: Giveaways & Door Prizes
7:30 pm: How to Automate Your REI Business with Jay Conner
9:30 pm: Late Nite Networking at the Tilted Kilt Perimeter!
*Please Note: Meeting agenda is subject to change.
Participating Vendors & Sponsors
Each and every month, for the duration of our meeting, we have a Vendor Trade Show in which you can come out and meet many of our participating business members who help sponsor our meeting. Vendors can Reserve a Table Here. Thanks again sponsors!
Networth Realty of Atlanta, LLC – A licensed, full-service residential wholesale brokerage that specializes in finding quality wholesale properties and making them available to you. Read More>>

Halperin Lyman, LLC – A transactional real property law firm devoted to providing the full spectrum of non-litigation related real estate legal and consulting services to its clientele.
Read More>>

Advanta IRA Administration – With the help of your local Advanta IRA staff, use your IRA to invest in assets you know, understand and control, such as real estate, notes & mortgages, private placements, and much more! Read More>>
Law Office of Fred P. Kross – A law firm specializing residential and commercial real estate closings, short sales, foreclosures, REOs, owner financing, contracts, probate and bankruptcy. Read More>>

Pete's Friendly Home Inspections, LLC. – Pete's provides home inspections, radon monitoring, gas/water/septic tests, checks pools/sprinklers and any other type of inspection needed to get you that next home! Read More>>

Solutions Realty Network – Providing expert property management and investment services since 2003. You invest and we take care of the rest! We're the solution to all your real estate needs. Read More>>

Lima One Capital, LLC – A fully capitalized, direct lender for residential real estate investors and homebuilders. We are fully capitalized and our team prides itself on closing loans quickly for our clients. Read More>>

Angel Oak Funding – A direct hard money lender headquartered in Atlanta. We provide renovation/construction loans for investors and or builders to purchase and renovate residential properties. Read More>>

The Small Business Advisor – A full service small business consulting firm specializing in QuickBooks with a wide variety of specialized services, trainings and products for small businesses. Read More>>

Goldmine Properties, Inc. – As Atlanta's first full service real estate wholesaler, we offer wholesale property at 65% loan to value, with financing available. Purchase price and repairs are 65% of certified after repaired appraisal. Read More>>

Paces Funding – A direct hard money lender based in Atlanta. We specialize in quickly closing investor rehab loans. Low hassles lead to quicker profits. Read More>>

Craftbuilt, Inc. – We are a Metro Atlanta design-build construction firm specializing in whole-structure renovations, restorations, and new construction. No matter what the situation, we are up to the challenge! Read More>>
Atlanta Capital Funding – A privately funded hard money residential and commercial lender specializing in unconventional financing where speed and attention to special circumstances are critical. Read More>>

Atlanta Carpet Services, Inc. – Providing carpet, wood, vinyl, and tile, ACS is dedicated to every aspect of your floor covering needs from initial consultation to the sale and follow-up services. Read More>>

Fuller Center for Housing of Greater Atlanta – A faith-driven, Christ-centered, non-profit organization dedicated to providing adequate shelter for people in need in the Greater Atlanta area. Read More>>

Simply Amazing Staging Atlanta – We have a proven record of converting those "For Sale" signs into "Sold" signs. We use 5 proven and time tested steps to sell your home in record time.
Scott Bowen's Specialized Services
VIP Protection Inc.
Billy's Steelworks
Invest Atlanta
American Family Insurance
Georgia Home Deals
Rock Shukoor