Jay Conner
Posted on February 23, 2011 by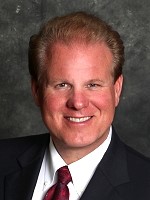 Jay Conner is a proven real estate investment leader. He locates, buys, and sells multiple real estate deals, even in the new economy. Jay is a recognized investment genius, having graduated as a Master in Real Estate Investing; and he accepted Ron LeGrand's invitation into the prestigious Platinum Inner Circle.
Without using his own money or credit, Jay maximizes creative methods to move properties for substantial profits with little to no risk. "Jay is a real estate magician," noted a business networking associate. "He works seemingly magical deals for buyers and sellers alike." When he started investing, he did it all THE WRONG WAY. (Those are his words) He went to his local banker and was able to do a few deals. But you know what happened? He had come up with the big down payments, origination fees and he had to play by their rules. Then the Market turned and Jay's Banker cut him off with NO WARNING! And Jay was never late on a payment…
As good timing would have it, Jay was introduced to the world of Private Lending. "IT ROCKED MY WORLD AND MY REAL-ESTATE INVESTING CAREER!" Jay's first Private Lender gave him $250,000 in Private Money. Within a few short months Jay raised $2,167,333.00 in Private Money.
Jay has been a full-time Real-Estate Entrepreneur for 8 years with his average profit per deal exceeding $50,000 and a seven figure net income per year. Just 4 months ago, Jay became a National Best Selling Author with his new book: "The Masters of Real-Estate" which features: "Getting deals done in the new economy." For 2 years, he has been mentoring Real-Estate Investing Students across the U.S. and Canada. Since he started raising Private Money, he has developed new, easy and simple techniques for raising all the money you will ever need or want.
Beyond his own success, Jay's passion in real estate is to enlighten and inspire other investors. His consulting goes far beyond elementary "how to" techniques. Jay teaches an entrepreneur to transform a Real Estate Investing Business into an "Automatic Transaction Machine," thus allowing his students to achieve their life goals: Financial Independence and the Freedom to enjoy what's really important to them. Hand-in-hand with his one-on-one mentoring, Jay shares his insights at seminars as a leading expert on private lending, marketing, business development and ethical business practices.
Jay pours his talents and energies into numerous activities. He is President of Conner Properties and EZ Mortgages, plus former CEO of Leader Homes. He is also co-developing The Coves at Newport, a community of condominiums along the Atlantic Coast. In 1997 Jay formed Encore Music, a private record label, where he records original piano compositions and produces other artists. He also founded and directs The Carolina Chords, an a capella chorus in great demand. Jay and his wife, Carol, reside in Newport, NC.