Vendor Table Reservations for Atlanta REIA Main Monthly Meeting
A limited number of vendor tables are available at our Atlanta REIA Main Monthly Meeting on the 1st Monday of each month for Atlanta REIA Business Members and select guests for a reasonable fee.  These vendor tables are available on a "first come, first serve" basis and must be reserved by 5:00 PM on the Friday prior to the Main Meeting.
Click on the graphic below to see current vendor table prices, which change from time to time, in the shopping cart.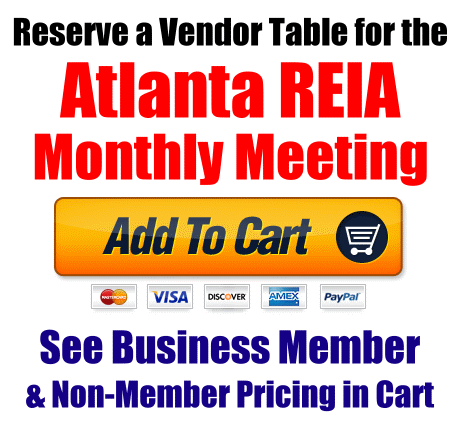 There are NO REFUNDS for no shows and NO REFUNDS 5 business days prior to the main meeting.