Short-Term Rental Owners Networking Group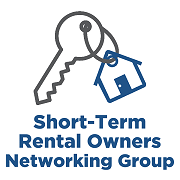 The Atlanta REIA Short-Term Rental Owners Networking Group (STRONG) is a NEW educational and networking subgroup lead by Richard Munroe and is held on the 2nd Tuesday of each month at 1PM for lunch at Taco Mac in the Prado located at 5600 Roswell Rd, Ste M-003, Sandy Springs, GA.
STRONG is for those who are already actively in the short-term rental business, as well as those who are just getting started. The purpose of the group to network and share ideas, discuss best practices for your rentals as well as actively discussing and participating in legislative issues that are impacting this growing industry.
Be sure to check out our new Short-Term Rental Owners Networking Group (STRONG).
PLEASE NOTE: Atlanta REIA Members can attend at no charge with a valid membership card. Non-Members pay $10 at the door.
Short-Term Rental Owners Networking Group
When: 2nd Tuesday at 1PM
Why: To Provide Networking & Educational Opportunities for Short-Term Rental Real Estate Investors
Cost: FREE for Atlanta REIA Members & $10 for Non-Members at the door
Leader: Richard Munroe
Facebook: STRONG Facebook Group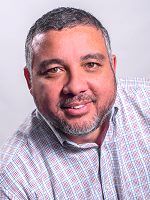 Richard Munroe has built over fifteen years of experience with acquiring and improving distressed real estate of over four hundred properties. Mr. Munroe is the managing member of Diamond Edge Properties, an Atlanta based real estate investment firm that specializes in the acquisition, management and hosting of short-term rentals.
Mr. Munroe is a frequent speaker at industry events, and is also involved with state and federal legislative initiatives, and is an active member of Short-Term Rental Owners Association of Georgia, Atlanta Real Estate Investors Association, and serves as Board Advisor for Lend Street Financial, Inc, a peer to peer lending platform.