Archive for May, 2021
RSVP on Facebook or RSVP on Meetup
Atlanta REIA Members Can Attend for no charge.
Guests Can RSVP Online Now for $20 or Pay $25 at the Door.
The Atlanta REIA Main Meeting & Vendor Tradeshow is BACK LIVE & IN PERSON ONLY on Monday, May 10th from 5-9PM at the Doubletree Roswell located at 1075 Holcomb Bridge Rd, Roswell, GA. RSVP NOW!
This month we will be having a Panel Discussion with 3 Local Real Estate Investors who are making a killing in today's hyper competitive, hot sellers market in the middle of a pandemic! The topic discussion will be "Making a Killing in Real Estate Now" with our All Star Panel consisting of Mike "The Godfather of Wholesaling" Cherwenka, Scott "The Flipping Rabbi" Sekulow & Paul Glassco.
RSVP NOW and come join us to learn how these three local investors are not only surviving this market but are thriving in this hot market. Bring your business cards, your property flyers and your questions, and join us to learn, have fun and network with local areal players! RSVP NOW & Join Us Live Once More!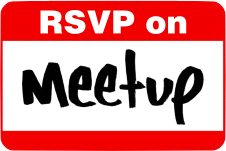 *Please Note: Meeting agenda is subject to change.
As always, Atlanta REIA Members can attend our Main Meeting event at no charge and Non-Members can Register Online for $20 or pay $25 at the door. Be sure to bring your business cards and flyers and join us for an evening of real estate deals, vendors, networking, education and fun on Monday, May 10th! See you there!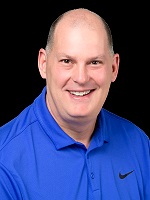 Join Don DeRosa every month at 5PM SHARP at our Meeting-Before-the-Meeting that we like to call the High Tech Home Buying Creative Deal Structuring Subgroup one hour BEFORE the Atlanta REIA Main Monthly Event.
"With the upcoming tsunami of foreclosures looming on the horizon home owners will be needing alternative to an all cash offer due to the fact that they may be over leveraged. In most cases the recommended method to help them would be buying the property "Subject To" the existing mortgage. That is where the home owner simple just gives you the warranty deed (Ownership) but the note and mortgage (lien) stay in their name.
However, sometimes the homeowner doesn't feel comfortable with just handing over the deed to their home without any security that you are going to make their payments. That's where "Wrap Around" mortgages come into play. At this session I will go over all the basics. I will show you:
Who should use this technique
What is an actual Wrap Around Mortgage
Why is it extremely important to have this technique in your toolbox
When you should use it
How you should use it
Answers to your questions and more!
I will cover all of these elements at the "Meeting, before the Meeting." at 6pm on Monday, May 10th. Come learn another awesome tool to place in your creative real estate toolbox."
Each month, Don will teach you about different real estate investing purchase and sale strategies to put more money in your pocket as as well as state-of-the-art tools and techniques you'll use to evaluate deals and figure out how to make them work. You'll learn to work less and earn more so you can spend more time where you want, when you want and with whom you want.

At 5:00 PM in the Main Lobby, we have a Vendor Trade Show that lasts throughout the meeting where you can come out and meet many of our participating Business Members and Vendor Guests who help sponsor our meeting.
Vendor tables are limited, so any vendors wanting to reserve a table for the meeting can RSVP for a Vendor Table here. Vendor tables are reserved and setup on a first-come, first-serve basis.

Starting at 6:20 PM, Dustin Griffin kicks off the Atlanta REIA Main Monthly Event with updates and announcements. Dustin covers what's happening at Atlanta REIA in the upcoming weeks and months such as upcoming workshops, webcasts, special events, members benefits and much more!

At approximately 6:40 PM, Joe Thompson will be hosting the Haves & Wants Speed Marketing Session which gives our members the opportunity to quickly market deals they HAVE and to find deals they WANT. We also give our business members the opportunity to get up and say a few words about their businesses. Members who want to participate in the Haves & Wants Marketing Session must bring your flyers and get to the meeting early to get on Joe's list of participants.

After the conclusion of the Atlanta REIA Main Meeting, we will be reconvening at 9:30 PM at Rock N Taco Roswell at 928 Canton St, Roswell, GA for Late Night Networking AKA the "Meeting-After-The-Meeting"! There is no charge for Atlanta REIA Members or guests to attend Late Night Networking, so bring a friend and head on down to Late Night Networking and have a cold brew with us! Just be sure you order food and beverages from the restaurant and please tip their wait staff generously.