Archive for January, 2012
Posted on January 28, 2012 by
Read Below How to Get FREE Tickets to This 3 Day Wealth Building Event
PLEASE READ: We gave away the bulk of the FREE Tickets on the Live Webcast with Robyn last night. We only have a few more left. If you plan on attending this 3 day event, RSVP Now before all the tickets are gone. Please DO NOT RSVP for this event if you are NOT able to attend. Please allow those who can attend to use these few remaining tickets.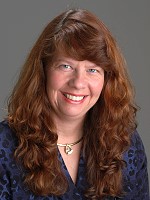 Hey everyone, I have a VERY BIG announcement for you. Not only is Robyn Thompson, "The Queen of Rehab," speaking at our Atlanta REIA Main Meeting on February the 13th and coming back to do a full day workshop with us on February 18th, but she just informed me that she will also be here in Atlanta on February 3rd-5th for a 3 Day Wealth Summit with Ron LeGrand, Alan Cowgill and Ryan Bush.
This news gets EVEN BETTER… even though tickets to this Wealth Summit are $199 per person, because of our close relationship with Robyn, she is giving us some FREE TICKETS to share with YOU and your +1 guest but you must act fast! We only have a limited number of tickets and they will go VERY FAST! When they are gone, they are gone so RSVP Now!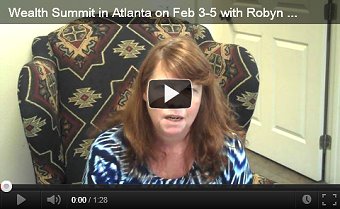 If you didn't know, Robyn went from a broke waitress to a millionaire by renovating and selling over 300 homes ranging from $8,000 to $4,000,000. At her Wealth Summit, she is bringing her first real estate mentor here to Atlanta, the man who started it all for her and thousands of others, Ron LeGrand, to share his recession-proof strategies with you!
Here is just a taste of what Ron will be covering with you…
Making Big Money With No Money Or Credit
How To Make $5k Per House On Over Leveraged Houses And Do 4 A Month!
Getting Rich In Your IRA Tax Free
Where To Find The Best Deals Even With Hot Competition
Where To Get The Money To Fund Your Deals
Handling A Personal Financial Crisis
And that's not all! Robyn will be showing you…
How to build wealth through real estate
How to build a business budget
When to hold'em and when to flip'em and
How to build and execute a market plan for pennies!

Remember, this is 3 FULL, action and information packed days and Robyn's experts will be showing you crucial strategies to maximize in today's market as they share their secrets with you. RSVP Now! These complimentary tickets will not last long.