Jack Kudron
Posted on January 30, 2017 by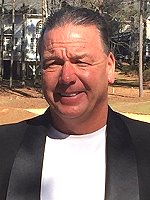 I'm originally from Massachusetts and moved to South Florida when I was 19.  I worked full time while putting myself through college, graduating from Florida Atlantic University with a degree in Marketing.
I've been investing in real estate for the past 30 years.  I started at the age of 21 with a 1/3 investment in a house in South Florida. We sold the house and split the $21,000 profit 3 ways, each receiving $7,000.
I then started buying properties on my own. I couldn't afford a lot back then, so I moved into them, sleeping on the floors and using a cooler as my refrigerator.  I sold one house at a time, increasing my net worth over time.
Beginning in 1986, I moved 8 times within a 6-month period, selling the homes while I lived in them, until I could finally afford to buy a condo on the beach. 
From there I bought a $500,000 home in 1994 and then in 1996 I bought a $2 million-dollar home on the Intracoastal in Ft Lauderdale.
I have been retailing and wholesaling houses in Atlanta since 1997. Over the past 20 years of investing in the metro Atlanta area, I have gained extensive knowledge market and the surrounding areas.
In my career, spanning 30 years, I have been through many real estate markets (Seller's Market, Buyer's Market and the years the market bottomed out).  I have survived through it all and have managed to build a real estate rental portfolio of 30+ homes. I own all my properties with no debt.
I currently buy, renovate and retail homes, wholesale properties, and manage my rental properties
I have an extensive knowledge of the metro Atlanta market and can provide consultation and guidance to clients who are interested in investing in real estate.