Archive for Peachtree City EPIC Group
Posted on April 12, 2016 by
Tue, April 19th @ 6PM – Peachtree City, GA
The mission of the EPIC group is to provide a platform for success in Real Estate Investing through Education, Properties, Income and a Community of like minded investors. A place to Network and Learn the pathway to success in real estate investing through different monthly topics presented by experts inside the real estate industry. This month at the EPIC Group, our special guest speaker will be local real estate investing expert Bill Ham. Bill will be teaching you how you can start and build a hugely successful buy and hold business with multifamily income producing properties. The meeting will be held on Tuesday, April 19th at 6PM at the Flat Creek Country Club located at 100 Flat Creek Rd in Peachtree City, GA. This will be a great opportunity for you to network with other like-minded investors and to learn about getting your foot in the door to big money with multifamily units.


Atlanta REIA Members & Guests, Please RSVP on Meetup.com
Are you looking for monthly cash flow and passive income? The multifamily business is exactly where it's at! Bill is going to show you how to create a lasting business that will produce monthly cash flow by holding multifamily real estate in your portfolio. In order to do so successfully, you need to use proven systems as well as someone to show you how to get started with those systems. Multifamily investing is one of the best ways to create long term revenue in your life. Bill is here to help you get started on the right track to creating that cash flow. Bill will share how he started his career with a single duplex and in just 10 years and has created a portfolio of 600 multi-family/single family units.
At the meeting you will learn about…
How to get started in multifamily real estate
How to find good deals
How to get those good deals funded
Proven multifamily investing systems
3 weekly tasks you must do to be successful in real estate
The truth behind the real estate business with No Sales Pitches!
And so much more!
Come on out on Tuesday, April 19th and the 3rd Tuesday of Each Month. You are sure to meet some great individuals and make lasting connections that will help propel your business in the right direction. We look forward to seeing you there!
6:00PM: Networking, Haves and Wants & Introductions
7:00PM: Information, Upcoming Events & Market Update (Chris & Donna)
7:20PM: Main Presentation with Special Guest Speaker, Bill Ham
8:30PM: Closing Comments & Last Minute Networking
*Please Note: EPIC Meeting agenda is subject to change.


Atlanta REIA Members & Guests, Please RSVP on Meetup.com
About the Atlanta REIA EPIC Group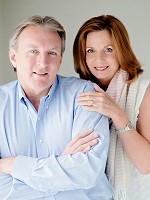 The EPIC group is hosted by successful real estate entrepreneurs Chris & Donna Littleton. They've designed this group to build a fellowship of like minded investors seeking long term wealth through real estate. They share a passion for seeking out sound real estate investment opportunities and making them profitable. Chris and Donna are the owners of Solutions Realty Network, Inc., a property management brokerage that has served greater Atlanta for over 12 years. The team at Solutions Realty Network prides itself on being the experts in the property management field and proves it by successfully managing over 400 rental properties in 18 metro Atlanta counties. Visit www.SRNhomes.com for more information. The meeting takes place on the 3rd Tuesday of each month at the Flat Creek Country Club located at 100 Flat Creek Rd in Peachtree City, GA.
The Peachtree City EPIC Group's Goals.
To take you from Wall Street to Main Street and your local neighborhood streets for better investment opportunities.
To show how Buy and Hold Real Estate is providing some of the greatest opportunities for investments, creating Net Worth and Passive income. And we hope to share the knowledge for your success!