Author Archive
Posted on August 10, 2015 by
Mon, August 10th @ 7PM – Hudson Grille, Sandy Springs, GA
How to Build a Big
Buyers List Fast!
with Rateb "Rock" Shukoor
August 10th, 7PM, Hudson Grille, Sandy Springs, GA



Atlanta REIA Members Please RSVP on Meetup.com
if you have a meetup account.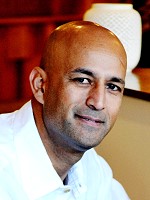 Our next All Inclusive Marketing (AIM) Group meeting is Monday, August 10th at 7PM at the Hudson Grille located at 6317 Roswell Rd in Sandy Springs. There is no charge for this meeting for Atlanta REIA Members. Guests and Non-Members can pay $20.00 at the door or RSVP Online for $15.00.
As we all know, July has past. The month July stands for FREEDOM for us. I hope you enjoyed the whole month of July and did something special to celebrate your Freedom. At the same time, you can enjoy your freedom only when you are totally free.
What I mean by that is, free physically, mentally and financially. When you have that, you can start living your life to the fullest. Investing in real estate can provide that. I am sure you know that already and yet I am not sure if you know how to put it all together and make it happen.
Here is what I know based on my past experiences and I am sure you have heard of it before:
"You make money in real estate when you buy."
I took that advice literally and run with it in the beginning of my career and did great for a long time till the market changed. Then I learned that was a good advice except they forgot to tell me one major point, that is:
"You realize your profit when that property is sold."
That is what I am going to share with you this week. I will share at least 12 very cost effective ways of Building a Buyers List of Active Investors Quickly.
Do you have enough buyers for all of your properties? Do you know how to dominate your market without spending a fortune?
If the answer to any of those are NO, then you must attend this weeks event.
The strategies I will share this week are:
Hooter Girls
The Columbo Strategy
Section 8 Landlords
Ebay Down payment Strategy
Active investors ads
Ugly Signs
Rental Active Landlords Ads
MLS Sold Comparable
Networking & Events
Q & A
And much, much more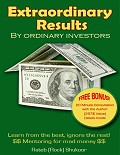 EARLY BIRD BONUS: I believe in rewarding action takers and entrepreneurs that are willing to do what it takes in order to change their lives or have the desire to get better at what they are already doing. Therefore, I will offer some bonuses. As a special bonus this month for all "early birds," I am offering the following:
My book, "Extraordinary results by ordinary investors" (Digital copy).
The first 2 attendees will get your copy of Bill Glazer's "Outrageous Advertising That Is Outrageously Successful".
A trip for 2.
We will meet at our usual location at the Hudson Grille at 7:00PM and be there until 9:00PM and then hang out and have our Late Nite Networking. I look forward to seeing you at the meeting!



Atlanta REIA Members Please RSVP on Meetup.com
if you have a meetup account.
Late Nite Networking After AIM Meeting
After the conclusion of our All Inclusive Marketing Meeting, we will be hanging out at the Hudson Grille for "Late Nite Networking" to socialize and build stronger bonds. So come and join us for the AIM Meeting and be prepared to stay late and network and have fun with like minded real estate investors, marketers and other professionals late into the evening!
6:30PM: Arrival, Seating, Ordering Food & Networking
7:00PM: Welcome, Introductions & Announcements
7:30PM: Main Presentation
8:30PM: Meeting Wrap Up
9:00PM: Late Nite Networking for Real Estate Investors & Marketers
*Please Note: AIM Meeting agenda is subject to change.
About the All Inclusive Marketing (AIM) Group
The Atlanta REIA All Inclusive Marketing (AIM) Group (formerly known as the "I Love Marketing" group) is a new networking and educational meeting led by Rock Shukoor and Dustin Griffin for like-minded real estate investors and small business owners who enjoy marketing and are interested in taking their business to the next level through creative marketing techniques.
AIM is for people who want to get together, learn and discuss marketing challenges, strategies and opportunities. Although many of the examples we cover at the meetings will be geared towards real estate investors, the techniques and strategies learned can easily be applied to any business. AIM meets on the 2nd Monday of each month at 7:00PM at the Hudson Grille located at 6317 Roswell Rd in Sandy Springs.