Author Archive
Posted on February 18, 2014 by
The Beginning Investors Group is Getting BIGGER! We Had 125+ New & Seasoned Investors at Our February Meeting!
Once again the Atlanta REIA Beginning Investors Group (BIG) had a record turnout on Monday, February 17, 2014 at the Hudson Grille located at 6317 Roswell Rd in Sandy Springs.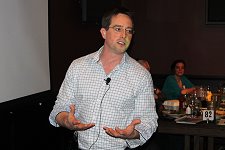 Investors packed the house to hear a informative and entertaining presentation made by Bill Ham about building a massive real estate portfolio without using banks. If that weren't enough, Don DeRosa also joined us to give us a sample of what he will be teaching upcoming at his Mobile Real Estate Rockstars Workshop on Saturday Feb 22.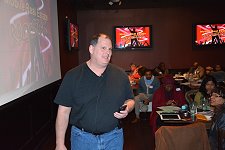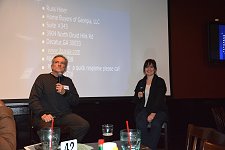 Russ Hiner and Regina Sitterley joined us for Late Nite Networking and conducted Buyer/Seller Roleplays that lasted late into the evening. We will continue Buyer/Seller Roleplays at future Late Nite Networking events after the BIG meetings.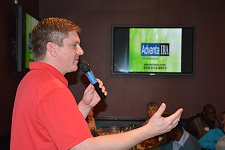 Thank you Bill, Don, Russ and Regina for taking the time to share your experience with us all. We also want to thank our BIG Meeting Sponsors: Sandra Watkins & John Marion of Alpha Dog Investments & ReMax Town & Country, Mike Cherwenka of Goldmine Properties, and to Monte Smith of Advanta IRA. Please check out their websites and take advantage of the services they offer to investors. And thank you everyone who attended the meeting and are helping us grow and improve our group.
SEE OUR PHOTOS ON FACEBOOK: Be sure to see our photos from the meeting on Facebook in our Beginning Investors Group Photo Album for Feb 17, 2014.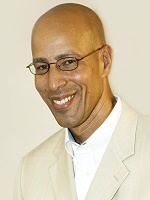 What's Happening Next Month? Our next BIG Meeting is on St Patrick's Day, Monday, March 17th at 6PM at the Hudson Grille located at 6317 Roswell Rd in Sandy Springs. Our topic will be on Determining Accurate Property Values with Mark "MJ" Jackson who is a Property Valuation Specialist!
This will be a great meeting for new and seasoned investors… one you don't wan to miss. There will be lots great food, fun, networking, education, entertainment and giveaways. Don't forget to wear something GREEN for St Patrick's day to our March meeting! We hope to see you there!