Internet Marketing Online Boot Camp Replays for 2011/2012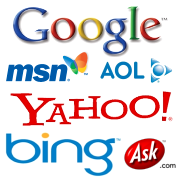 On September 27, 2011, we kicked off the Atlanta REIA Internet Marketing Online Boot Camp, being taught by Dustin Griffin, as a series of live, online webcast workshops that are designed to teach you how to establish a strong Internet presence, get your websites, pages and profiles to the top of the major search engines quickly and to generate all the leads you can handle using the power of the Internet. These workshops cover search engine optimization, search engine marketing, websites, blogging, social networking, social bookmarking, online videos, RSS Feeds and much, much more. If you haven't registered for this event yet, click here to reserve your seat now or read more!
PLEASE NOTE: If you are an Atlanta REIA Member who purchased and participated in this Internet Marketing Online Boot Camp 2011 training series, you may now login to AtlantaREIA.com and watch replays of all the workshops as they become available by clicking the links below.
Internet Marketing Boot Camp Replays
Boot Camp Replays will be posted below as they become available.
Workshop #1: Getting Ready – An Introduction to Internet Marketing
Workshop #2: Getting Started – Setting Up Your Online Accounts & Profiles
Workshop #3: Setting Up a WordPress Website & Blog (Part 1)
Workshop #4: Setting Up a WordPress Website & Blog (Part 2)
Bonus Webcast: WordPress LeadTheme 2.5 with Jens Beatty
Workshop #5: Onsite Search Engine Optimization
Workshop #6: Social Networking for Business
Workshop #7: Marketing with Online Articles & Advertisements
Workshop #8: Marketing with Online Videos
Bonus Webcast: Marketing with Video with Rock Shukoor
Workshop #9: Social Bookmarking & RSS Feeds
Workshop #10: Email Marketing
Workshop #11: Putting it All Together Wrap Up Session