Internet Marketing Online Boot Camp for 2011 – Workshop 2 Replay
Posted on September 29, 2011 by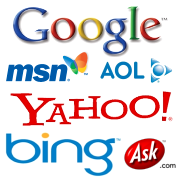 On September 29, 2011, in Workshop #2 of the Internet Marketing Online Boot Camp for 2011, Dustin Griffin shows you how to setup all of the internet profiles and accounts you will be using to implement your new internet marketing strategies (SEO, SEM, SMM & EMM) to get your web sites, pages and profiles to the top of major search engines such as Google, Yahoo, Bing fast! In Workshop #2, Dustin covered the following material…
Workshop #2: Getting Started – Setting Up Your Online Accounts & Profiles
Homework Review from Workshop #1
Google Gmail
Google Profile
Google Voice
Google Places
Google Analytics
Google Webmaster Tools
Google Picasa
Google Plus Profile
Yahoo Email
Yahoo Profile
Yahoo Webmaster Tools
MS Live/Bing Email
Bing Webmaster Tools
Homework Assignment for Workshop #2
Questions & Answers
What's Next?
Watch Workshop Replay Below...
Sorry, access to this replay is restricted to Atlanta REIA Members who have paid to attend this Workshop.
If you are a Member, please Login Now.
If you are a Member & logged in, please Purchase Access.
If you are not a Member, please Join Atlanta REIA.
Click here for more Internet Marketing Online Boot Camp Replays for 2011.