Internet Marketing Online Boot Camp for 2011 – Workshop 3 Replay
Posted on October 11, 2011 by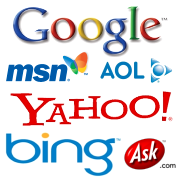 On October 11, 2011, in Workshop #3 of the Internet Marketing Online Boot Camp for 2011, Dustin Griffin covered "Setting Up a WordPress Website and Blog (Part 1)". The purpose of this class is to teach you how to start using a WordPress Website and Blog to promote your business online. Dustin gave attendees a good introduction to blogging and talked about how and why a WordPress.org standalone blog is great for Internet Marketing strategies such as Search Engine Optimization (SEO), Social Media Marketing (SMM), Search Engine Marketing (SEM) and Electronic Mail Marketing (EMM). In Part 1 of this 2 part WordPress Workshop, Dustin covered the following material…
Workshop #3: Setting Up a WordPress Website & Blog (Part 1)
Homework Review from Workshop #2
Introduction to Blogging & WordPress
What is a Blog?
Why You Need a Blog
Blogs and Search Engine Optimization
Why WordPress?
Free Blog Sites vs Paid Blog Sites
WordPress.com vs WordPress.org
Finding & Registering a Domain Name for Your WordPress Website
Purchasing Hosting for Your WordPress Website
Changing the Name Servers for Your New WordPress Domain
Installing WordPress on the Hosting Server
Designing Your Website & Blog
Completing SEO Profile Worksheet For WordPress Site
Questions & Answers
Homework Assignment for Workshop #3
What's Next?
Watch Workshop Replay Below...
Sorry, access to this replay is restricted to Atlanta REIA Members who have paid to attend this Workshop.
If you are a Member, please Login Now.
If you are a Member & logged in, please Purchase Access.
If you are not a Member, please Join Atlanta REIA.
Click here for more Internet Marketing Online Boot Camp Replays for 2011.