Internet Marketing Online Boot Camp for 2011/2012 – Workshop 9 Replay
Posted on January 20, 2012 by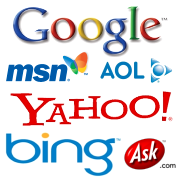 On January 12, 2012, Dustin Griffin taught the 9th installment of the Atlanta REIA Internet Marketing Online Boot Camp, a series of live, online webcast workshops that are designed to teach you how to establish a strong Internet presence, get your websites, pages and profiles to the top of the major search engines quickly and to generate all the leads you can handle using the power of the Internet. In Workshop #9 on Social Bookmarking and RSS Feeds, Dustin taught attendees how to setup and use several popular social bookmarking sites, bookmarking widgets and tool bars that you and your site visitors can use to bookmark your websites, articles, posts, updates, videos, photos and more for SEO purposes. Dustin also showed attendees how to use RSS Feeds to syndicate their content on multiple websites, WordPress blogs, social networking sites automatically for maximum visibility and search engine optimization.
Workshop #9: Social Bookmarking & RSS Feeds
Homework Review from Workshop #9
YouTube Updates
Facebook Updates
What is Social Bookmarking?
Social Bookmarking Sites to Use
2 Social Bookmarking Widgets for Websites & Blogs
Social Bookmarking Widget Installation
The Social Bookmarking Toolbar
Bookmarking Pages & Posts with the Toolbar
What is an RSS Feed?
RSS Feed Examples & Uses
YouTube, Twitter & WordPress Feeds
Super Smart Feeds
Syndicating Data with Feeds
Feed Widgets for WordPress Blogs
Property Listing Feeds
Yahoo Pipes
Creating Automated 3rd Party Data Feeds
Using TwitterFeed.com to Feed Facebook & Twitter
RSS Feed Directories
Questions & Answers
Homework for Workshop #9
What's Next?
Watch Workshop Replay Below...
Sorry, access to this replay is restricted to Atlanta REIA Members who have paid to attend this Workshop.
If you are a Member, please Login Now.
If you are a Member & logged in, please Purchase Access.
If you are not a Member, please Join Atlanta REIA.
Click here for more Internet Marketing Online Boot Camp Replays for 2011/2012.