Internet Marketing Online Boot Camp for 2011/2012 – Workshop 10 Replay
Posted on January 24, 2012 by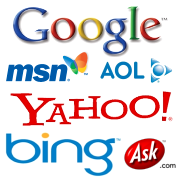 On January 24, 2012, Dustin Griffin taught the 10th installment of the Atlanta REIA Internet Marketing Online Boot Camp, a series of live, online webcast workshops that are designed to teach you how to establish a strong Internet presence, get your websites, pages and profiles to the top of the major search engines quickly and to generate all the leads you can handle using the power of the Internet. In Workshop #10 on Email Marketing, Dustin taught attendees how to setup a free Email Marketing Provider account where they can send up to 12,000 emails per month at no charge. He taught attendees how to customize their account, create email signup forms, embed those forms on your website, WordPress blog and Facebook, create email templates, send newsletters and more!
Workshop #10: Email Marketing
Homework Review from Workshop #9
Intro to Email Marketing
Commerical Email and the Law (CANSPAM Act of 2003)
Setting Up a Mailchimp Account
Creating Email Subscriber Lists
Manually Adding Subscribers to Email List
Importing Subscribers Into Email List
Creating & Customizing Your Email List Subscription Form
Installing the MailChimp Plugin & Signup Widget to WordPress
Adding an Email Subscription Form to WordPress Blog & Website
Adding a MailChimp Signup Form to Your Facebook Fan Page
Adding Twitter Integration to Mailchimp
Creating a Custom Email Template
Creating an Email Campaign Using Custom Template
Creating an Automated RSS Email Template & Email Campaign
SPAM Words to Avoid in Your Email Newsletters
MailChimp Resources
MailChimp Support
Questions & Answers
Homework for Workshop #10
What's Next?
Watch Workshop Replay Below...
Sorry, access to this replay is restricted to Atlanta REIA Members who have paid to attend this Workshop.
If you are a Member, please Login Now.
If you are a Member & logged in, please Purchase Access.
If you are not a Member, please Join Atlanta REIA.
Click here for more Internet Marketing Online Boot Camp Replays for 2011/2012.