Internet Marketing Online Boot Camp for 2011 – Workshop 6 Replay
Posted on November 11, 2011 by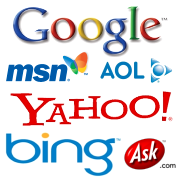 On November 10, 2011, Dustin Griffin taught the sixth installment of the Atlanta REIA Internet Marketing Online Boot Camp, a series of live, online webcast workshops that are designed to teach you how to establish a strong Internet presence, get your websites, pages and profiles to the top of the major search engines quickly and to generate all the leads you can handle using the power of the Internet. In Workshop #6 on Using Social Networking for Business, Dustin taught attendees how to use social networking sites such as Facebook, Twitter, Google Plus and others to generate more leads and help your site rank higher and faster on the major search engines.
Workshop #6: Social Networking for Business
Homework Review from Workshop #5
Questions & Answers
Creating a Google +1 Squeeze Page
Update on LeadTheme 2.5 for WordPress
What is Social Networking?
Google Plus for Business
Facebook vs Twitter
What is Twitter?
Reasons to Use Twitter
Twitter Tips
Setting Up & Customizing a Twitter Account
What to & Not to Tweet
Tweeting & Retweeting
Following Others & Following Others Back
Tweeting via Email or Text Messaging
Twitter Automation Tools
Automatically Following People Back
Automatically Sending Direct Messages to New Followers
What is Facebook?
Reasons to Use Facebook
Facebook Tips
Setting Up & Customizing a Facebook Fan Page
Posting Status Update, Links, Photos & Videos to Facebook
Posting your Property Listing to Facebook
Posting via Email or Text Messaging
Facebook Automation Tools
AutoPosting from Facebook to Twitter
Adding a Profile Banner to Facebook Profile
Creating a Welcome Landing Page on Facebook
Homework Assignment for Workshop #6
What's Next?
Watch Workshop Replay Below...
Sorry, access to this replay is restricted to Atlanta REIA Members who have paid to attend this Workshop.
If you are a Member, please Login Now.
If you are a Member & logged in, please Purchase Access.
If you are not a Member, please Join Atlanta REIA.
Click here for more Internet Marketing Online Boot Camp Replays for 2011.