Author Archive

Atlanta REIA Members Can Attend at No Charge. This month,
Guests Can RSVP Online Now for $20 or Pay $25 at the Door.
What is cryptocurrency? Is it just a passing fad or is it the future? And what the heck does cryptocurrency have to do with real estate investing?
Well, if you would like to learn much more about this fascinating new topic, join us at the upcoming Atlanta REIA Main Meeting on Monday, August 13th from 5PM-9PM at 3125 Presidential Pkwy, Atlanta, GA for a "Beginner's Guide to Cryptocurrency" with Mike Cherwenka, Tolla Cherwenka and Special Guests Garland Harris & Bryan Stone.
Join us on the meeting where Mike & Tolla will cover…
What is cryptocurrency and why should you care?
Is cryptocurrency a fad or is it the currency of the near future?
What does cryptocurrency have to do with real estate investing?
How can you use cryptocurrency to do more deals?
How do you get started using cryptocurrency today?
Where do you get more information on cryptocurrency?
Answers to your cryptocurrency questions and more!

Mike Cherwenka is Atlanta's leading expert in residential quick turn real estate. Mike has wholesaled and fixed and flipped over 2,050 single family homes since 1996 and is known as the "Godfather of Wholesaling". Mike is known for literally transforming blighted communities into beautiful neighborhoods. His niche is "Making Money in the Hood". As true "Transaction Engineer", nobody find bargains like Mike.

Tolla Cherwenka is an internationally renowned Business Operation Transformation Executive, thought leader, startup advisor and keynote speaker. Tolla started working, writing algorithms, for the federal government at the at the age of 15 in Seoul, Korea. Her teenage job morphed into a lifelong passion for creating the intersection between business and technology. She is currently the Chief Technology Officer at Goldmine Properties, Inc. and with her husband Mike, heads up Cherwenka Realty Team, a boutique realtor specializing in luxury real estate.

Garland Harris is CEO and Founder of Troptions Corp. "Troptions" is an asset-supported trade system secured by the Bitcoin block chain. Troptions can be exchanged for US currency, other cryptocurrencies or used to trade for items of value. Unique to Troptions is the ability to trade for offerings that are exclusively within the Troptions system. Mr. Harris steadfastly focuses on one thing only, "the value of Troptions and the Liquidity of Troptions".

Bryan Stone is President of Troptins Corp, has been building companies for over 38 years, starting with his first at the age of 19. Mr. Stone is also the founder of The Real Estate Connections. As a public speaker, he holds seminars in real estate as well as other business topics. The Real Estate Connections which also has a construction arm along with educating real estate investors, to date "TREC" has over 9500 members nationwide.
If you've been hearing about cryptocurrency and want to learn more about it and how it relates to real estate investing, join us at Atlanta REIA on Tuesday, July 24th to find out more! Take Action and RSVP Now!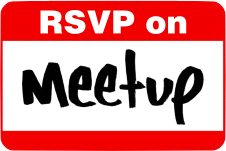 *Please Note: Meeting agenda is subject to change.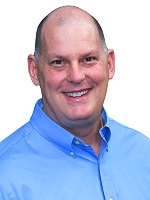 Join Don DeRosa every month at our High Tech Home Buying Creative Deal Structuring Subgroup that meets one hour BEFORE the Atlanta REIA Main Monthly Event at City Of Light. Don will teach you about the state-of-the-art tools and techniques you'll use to evaluate deals and figure out how to make them work – so you can work less and spend more time where you want, when you want and with whom you want.
Its an amazing time to be a real estate investor. Don't look back 5 years from now and wish you had acted. Learn how to plan right… Learn to Make More and Work Less, Right Now!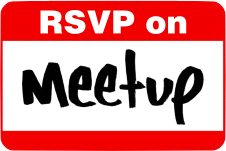 Don DeRosa is a part time real estate trainer and mentor and full-time real estate investor who actively buys, sells, hold, fixes and flips properties for huge profits now and long term cash flow later.

At 5:00 PM in the Main Lobby, we have a Vendor Trade Show that lasts throughout the meeting where you can come out and meet many of our participating Business Members and Vendor Guests who help sponsor our meeting. See a full list of our vendors and sponsors below as they are added.
Vendor tables are limited, so any vendors wanting to reserve a table for the meeting can RSVP for a Vendor Table here. Vendor tables are reserved and setup on a first-come, first-serve basis.

Starting at 6:00 PM, Dustin Griffin kicks off the Atlanta REIA Main Monthly Event with updates and announcements. Dustin covers what's happening at Atlanta REIA in the upcoming weeks and months such as upcoming workshops, webcasts, special events, members benefits and much more! Be sure to be in the main meeting room at 6:15 PM for your chance to be one of the first to receive a printed copy of The Profit Newsletter while supplies last.

At approximately 6:30 PM, Joe Thompson will be hosting the Haves & Wants Speed Marketing Session which gives our members the opportunity to quickly market deals they HAVE and to find deals they WANT. We also give our business members the opportunity to get up and say a few words about their businesses. Members who want to participate in the Haves & Wants Marketing Session must bring your flyers and get to the meeting early to get on Joe's list of participants.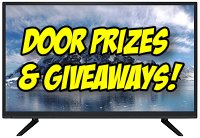 Door Prizes & Giveaways for Atlanta REIA Members!*
All Atlanta REIA Members who check in and attend the Atlanta REIA Meeting will be entered into a drawing for a chance to win a Flat Screen LED TV, a variety of Gift Cards (such as Home Depot, Lowes, Walmart, Amazon, etc), Flashlights, Phone Chargers and all sorts of other miscellaneous items that vary from meeting to meeting each month. *You must be present and in the room during the drawing to win. Door prizes and giveaways can change at any time for any reason. Non-Members and Vendors are not eligible to win.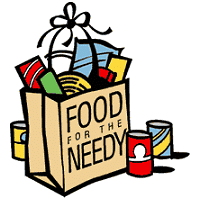 Help Feed the Homeless & Needy Here in Atlanta*
Atlanta REIA Members who bring in 5 canned goods will get an extra ticket for the drawing. Bring in 10 canned goods and get 2 tickets, etc. The current limit is 5 additional tickets for 25 canned goods. Please do not bring in any canned goods that are expired or expiring soon. We reserve the right to change the terms and conditions of the giveaways at any time for any reason.

After the conclusion of the Atlanta REIA Main Meeting, we will be reconvening at 9:30 PM at Three Dollar Cafe located at the 3537 Chamblee Tucker Rd in Atlanta, GA for the Late Nite Networking and the "Meeting-After-The-Meeting"! There is no charge for Atlanta REIA Members or guests to attend Late Nite Networking, so bring a friend and head on down to Late Nite Networking and have a cold brew with us! Just be sure you order food and beverages from the restaurant and please tip their wait staff generously.

WeBuyYourHouse.Direct – Lead Generation Experts… The most reliable, efficient and trustworthy source of leads for real estate buyers and sellers! Read More>>

Advanta IRA Administration – With the help of your local Advanta IRA staff, use your IRA to invest in assets you know, understand and control, such as real estate, notes & mortgages, private placements, and much more! Read More>>

CRS Data – We offer comps from the MLS & FSBO's, custom searches, property tax records, interactive maps, sales & mortgage info, real estate valuations, mailing lists & more. Read More>>
Yellow Letters & More with Shawna Rae
Homevestors with Scott Sekulow
Atlanta Freedom Club with Rock Shukoor