Atlanta Real Estate Investors Alliance Blog
Posted on July 10, 2021 by
Mon, July 12th
from 5PM-9PM in Roswell, GA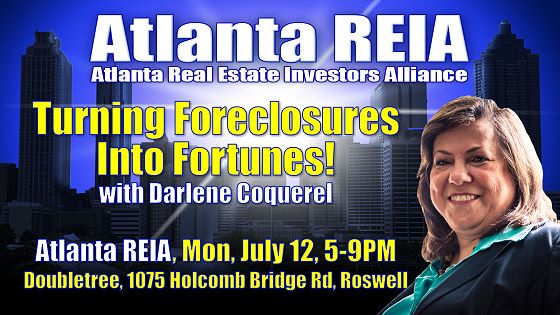 Atlanta REIA Main Meeting
& Vendor Trade Show
Turning Foreclosures Into Fortunes!
with

Darlene Coquerel

,
The Queen of Foreclosures
Atlanta REIA Members Can Attend for no charge.
Guests Can RSVP Online Now for $20 or Pay $25 at the Door.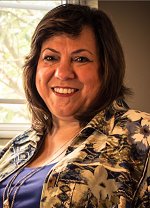 The Foreclosure Moratorium and Forbearance continues to get extended (currently July 31st) BUT, WE'RE STILL BUYING PREFORECLOSURE DEALS!
Investors are asking, "How can I buy foreclosures if there's still a moratorium on foreclosures?" AND "Where is the market heading?" "Will we have a repeat of the 2008 Economic Recession? If so, what does that mean to us as investors?" Darlene will explain how she and her team is able to capitalize in the market and what changes have to be made to complete in this market now!
Join us at the Atlanta REIA Main Meeting & Vendor Tradeshow on Monday, July 12th from 6PM-9PM at the Doubletree Roswell located at 1075 Holcomb Bridge Rd, Roswell, GA. This month, our special guest speaker, Darlene Coquerel, The Queen of Foreclosures, will explain how she and her team have changed their game to be able to compete and capitalize in today's crazy real estate market market! RSVP NOW!
Darlene Coquerel is a proven talent in the art of deal making. She started investing in Real Estate in 1991 buying single and multi-family properties. Believing in constant education of the business she learned to acquire
properties using creative techniques. During the early 1990's, she started investing in HUD and VA foreclosures, as the Real Estate business is ever changing she continued her successful track record working on staying educated
about the Real Estate business and knowing when to hold and when to FLIP.
Darlene obtained her Real Estate license in 1994 and went to work with a top producing Real Estate Agent. This
gave her the necessary techniques to pull in the retailing aspect of real estate, truly making her a hybrid in the business between the realtor & the investor world.
Since her 1 st purchase in 1991, Darlene has acquired, managed, sold, and participated in managing renovations for
thousands of residential properties. Her background has allowed her to be involved in all types of acquisitions, (Wrap around mortgages, Owner finance, Lease Options, Short Sales, Subject to, Pre-Foreclosures, REOs,
Courthouse Steps, Rehabs, Landlady, Landholder, etc.).
Darlene, now affectionately known as "The Queen of Foreclosures", obtained this title because of her expertise,
experience and knowledge of all aspects and stages of Foreclosures. She has transacted thousands of properties through preforeclosures, foreclosures and post-foreclosures (REO's) and she is sharing her expertise with others!
TURNING FORECLOSURES INTO FORTUNES! In her presentation, Darlene will share…
Insider secrets of how her and her team are navigating through foreclosures during the Foreclosure Moratorium and Forbearance extensions!
How the paradigm shift affects the way she does real estate.
What to do to get more Motivated Sellers to talk to you.
How to increase your conversions and Close More Deals.
Which creative strategies are working in this market and why.
Why NOW IS THE TIME TO MAKE MONEY IN REAL ESTATE!
REGISTER NOW and join us on Monday, July 12th on the Atlanta REIA Main Meeting & Vendor Tradeshow and bring your notepad. If you have ever heard Darlene speak, you know that she has a lot to share and you are not going to want to miss any of it! She will share predictions of where the market is heading in the next 18 months and where we are in the real estate cycle and how real estate investors should do to prepare for the economic downturn. RSVP NOW!
Atlanta REIA Members Can Attend for no charge.
Guests Can RSVP Online Now for $20 or Pay $25 at the Door.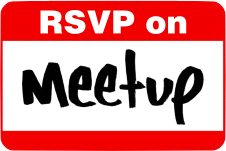 *Meeting Day Agenda
*Please Note: Meeting agenda is subject to change.
As always, Atlanta REIA Members can attend our Main Meeting event at no charge. Non-Members can attend for $20. Register at AREIA.us/Online.
The Meeting Before the Meeting
with

Don DeRosa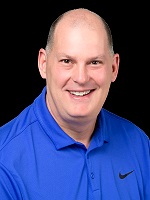 Join Don DeRosa every month at 6PM SHARP at our Meeting-Before-the-Meeting that we like to call the High Tech Home Buying Creative Deal Structuring Subgroup  that meets one hour BEFORE the Atlanta REIA Main Monthly Event.
Join us at the Meeting-Before-the-Meeting each month where Don will teach you about different real estate investing purchase and sale strategies to put more money in your pocket as as well as state-of-the-art tools and techniques you'll use to evaluate deals and figure out how to make them work. You'll learn to work less and earn more so you can spend more time where you want, when you want and with whom you want.
Atlanta REIA Members Can Attend for no charge.
Guests Can RSVP Online Now for $20 or Pay $25 at the Door.
Monthly Vendor Trade Show

At 5:00 PM in the Main Lobby, we have a Vendor Trade Show that lasts throughout the meeting where you can come out and meet many of our participating Business Members and Vendor Guests who help sponsor our meeting.
Vendor tables are limited, so any vendors wanting to reserve a table for the meeting can RSVP for a Vendor Table here. Vendor tables are reserved and setup on a first-come, first-serve basis.
What's Happening at Atlanta REIA +
Haves & Wants Marketing Session

Starting at 6:30 PM, Dustin Griffin kicks off the Atlanta REIA Main Monthly Event with updates and announcements. Dustin covers what's happening at Atlanta REIA in the upcoming weeks and months such as upcoming workshops, webcasts, special events, members benefits and much more!
At approximately 6:45 PM, Dustin will be hosting the Haves & Wants Speed Marketing Session which gives our members the opportunity to quickly market deals they HAVE and to find deals they WANT. We also give our business members the opportunity to get up and say a few words about their businesses. Members who want to participate in the Haves & Wants Marketing Session must bring your flyers and get to the meeting early to get on Joe's list of participants.
Late Night Networking After the
Meeting at Rock N Taco Roswell


After the conclusion of the Atlanta REIA Main Meeting, we will be reconvening at 9:30 PM at Rock N Taco Roswell at 928 Canton St, Roswell, GA for Late Night Networking AKA the "Meeting-After-The-Meeting"! There is no charge for Atlanta REIA Members or guests to attend Late Night Networking, so bring a friend and head on down to Late Night Networking and have a cold brew with us! Just be sure you order food and beverages from the restaurant and please tip their wait staff generously.