Atlanta REIA Workshops & Boot Camps
Posted on October 24, 2013 by
Sat, Nov 16th at 9AM @ Crowne Plaza Ravinia, Atlanta, GA
Making Big Profits with
Abandoned Properties Workshop
Learn How You Can Make $10,000
in CASH in the Next 60 Days!A Full Day Training Workshop with Reggie Brooks
Sat, Nov 16th – Crowne Plaza Ravinia, Atlanta, GA
Are you "too busy" like so many others, earning a living, to actually make money and become wealthy? There's nothing wrong with working hard to make an honest living, but it's not the way to get rich. Isn't it time that you started making yourself rich, for a change? I won't kid you though… you do initially have to do some hard work and put your heart into making a lasting change. The good news is, if you attend my upcoming workshop, follow my instructions and stay determined and focused, it can and will happen for you.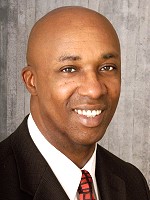 My name is Reggie Brooks and I am an international trainer, author, coach and an active real estate investor. On Saturday, November 16th at the Crowne Plaza Ravinia located at 4355 Ashford Dunwoody Rd in Atlanta, GA, I will be teaching a Full Day Workshop with Atlanta REIA on "How to Make Big Profits with Abandoned Properties" where I will teach you how you can make $10,000 cash in the next 60 days.
I will teach you how to find these abandoned and distressed properties, find the owners, and structure a transaction that is mutually beneficial to both you and the seller. You will learn how to "automate the process" of finding the property and the owners, thus creating a cookie-cutter type business where you get the abandoned properties "chasing you", rather than the other way around.
My "Abandoned Property" training includes case studies of people who have used my Abandoned Property System and made very significant profits.
You Will Learn…
How to make big profits using a unique niche in the marketplace – Abandoned Properties
How to invest with no cash and no credit
Insider secrets that the professional investors use to turn $15,000 profits into $50,000 profits and more
Hot new tips and insights that the professionals use to find profitable deals, especially in today's market
Hidden cash producing secrets that even seasoned investors don't even know
How to uncover hidden value in properties that most seasoned investors overlook
How to profit from properties that most investors consider worthless
How to write your contracts to maximize your profits
How to use creative financing to fund your deals
More of What You Will Learn…
How to make offers on shadow inventory (bank owned property that the bank has not yet listed with a Realtor)
How to buy real estate well below market value
Why the bank's loss is your gain
How to locate distressed properties
How to research and evaluate foreclosure properties
How to calculate your profits
And much more…
I have been working for years to instruct and coach literally thousands of students to achieve financial freedom. On Saturday, November 16th, I am conducting a full day class in which I will teach you how to capitalize on this ever changing real estate market. Yes, you can still make big money – especially now!