Atlanta REIA Workshops & Boot Camps
Posted on February 27, 2014 by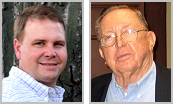 IMPORTANT ANNOUNCEMENT: We just found out that Jimmy Napier was in a car accident. The good news is that he only has some injured ribs and will be OK. The bad news is that he will not be teaching the "Increasing Your Cash Flow" Workshop this weekend due to his injuries.
However, there is more good news. The Cash Flow Show goes on… Gary Johnston (who was our guest speaker in January) and another living legend, Clyde Wilson, will be filling in and teaching for Jimmy. Clyde is Jimmy's #1 student and has accumulated over a $30M net worth in his many, many years of real estate investing.
Gary will also be making a special appearance at North Georgia REIA on Thursday, March 13th at 7:00PM at the Hilton Garden Inn in Cartersville, GA. He'll be talking about how to increase your cash flow each and every month. In addition, he'll be talking about how to turn an adversity – like what happened to Jimmy – into a positive outcome.
So if you already made plans to attend this event… please do! You will not be disappointed. In fact, Gary and Clyde are so convinced that you will love this training event, that you can attend both days and if you are not completely satisfied, they will gladly refund your money. Also, if you decide not to attend the event, they will still gladly refund your money.
Increasing Your Cash Flow
A 2 Day Workshop with Jimmy Napier
March 15 & 16 in Atlanta, GA
PLEASE READ IMPORTANT ANNOUNCEMENT ABOVE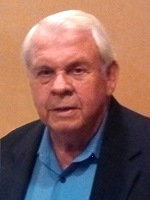 Learn from a Legend! Don't miss this opportunity to hear Jimmy teach! For over thirty years Jimmy has accumulated a series of cash flow and wealth building tools and ideas. Many of these he transferred onto business cards that he could review before entering into a negotiation or transaction.
Jimmy is teaching a full two day seminar based on his ideas on how you can increase your cash flow! Each one of his strategies is capable of saving you money, protecting your wealth, or increasing your negotiation power. There are ways to buy with little or no money and important clauses to include in your contracts, notes and mortgages. Discover ways to finance property and ways to de-finance property.
These are tools and strategies you can use whether you are buying or selling, borrowing or lending. These tools and concepts will work for you whether you're dealing with notes and mortgages or real estate.
Can't get insurance? Need to raise cash? Do you have a negative cash flow problem? Would you like to be able to defuse a balloon note? Do foreclosures cost you too much? What clauses are important in a lease option?
The answers to all these questions, and more, are there in Jimmy's ways to increase cash flow. Any one of them could be worth many times your investment in this seminar.
These tools and ideas have stood the test of time. These are the things that the wealthy and successful teach their kids. Can your kids do without the same information?
Should you attend?
Only if you want to have the tools you need to become financially free — and stay that way. It doesn't matter if you're a beginning investor or a seasoned veteran, you need this information. Real estate professionals owe it to their clients to learn this information.
100% Money Back Guarantee! After attending all two days of the class, you aren't completely satisfied, we will give you 100% of your money back. What do you have to lose? Sign-up today!


Atlanta REIA Members $277/ea. Non-Members $297/ea.
Atlanta REIA Members use coupon code: ATLREIA