The Profit Newsletter – November 2013
Sorry, this content is for members only.
If you are already an Atlanta REIA Member, please login below. Otherwise, click here to Join Atlanta REIA to access this content and more!
Abandoned Properties – One Of The Best Kept Money-Making Secrets
By Reggie Brooks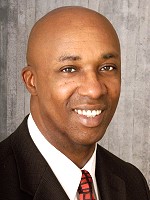 When I began my career as a real estate investor in 1985, I stumbled across a little known area of real estate that had the potential to make us a ton of money. This was an area of the market that went unnoticed by most people. This was the area of abandoned properties. Read More>>
Five Marketing Musts
By Dustin Griffin


When it comes to 800 Pound Guerilla Marketing, I have learned that the number of motivated buyer and seller leads I am able to generate only seem to be limited by the time, effort and creativity I put into the marketing process, rather than how much money I spend. When I put in the time, effort and creativity needed to successfully market my real estate investing business, the leads come pouring in on a steady and predictable basis. When I slack up, the leads often start to dry up rather quickly. Read More>>
Building a Better Blog
By Don DeRosa

Last month, if you'll remember, I talked about starting a blog. I began with a reality check, which I'll repeat here: Blogging can be a great marketing tool, but it takes a lot of work to keep one up. And don't expect riches! I gave you four other tips as well: make sure you have something to say, know your goals, identify your audience, and read other blogs. Those tips are just as important when you sit down to write individual posts, too. Read More>>
The Right Title Company
By Michael Vazquez


At the beginning of the year most people only considered a deal if it was at 65% loan to value (LTV) including repairs. As the year continued 70% LTV was acceptable and then 75% LTV. Today, there are investors buying properties as high as 80% LTV. The real estate market has changed and will continue to do so. In some neighborhoods new sales are driving ARV up daily. Do not get left behind using old numbers. If you have not changed, now is the time. Read More>>
Choosing the Road to Wealth
By Kathy Kennebrook


More people are becoming millionaires today than ever before in the real estate business. So what makes these wealthy entrepreneurs so different? They chose the road to wealth and real estate as the vehicle to get there. When choosing the road to wealth, there are some important distinctions that set the truly successful people apart from everyone else. Read More>>
Making the Impossible Deals Possible
By Bill Cook


A realtor asked me to talk about a real-world example of a recent deal we did that demonstrates how we make impossible deals possible. No problem, but I ask one favor: As I describe the homeowner's situation, BEFORE you read how we structured the deal, think about how YOU would have done it! Read More>>
Locating Prospects
By Ron LeGrand


Last month, I said we were going to spend the next few issues going through an ACTS or Sandwich Lease Option deal. The first step is locating prospects, and that's what we're going to cover here. Actually, this is one of the easiest steps in the multiple steps of getting through a deal and getting your first check. Today, my team does nothing but call FSBOs to get more leads than we can handle, and in fact… Read More>>
IMPORTANT: Private Money and Cash Flow
By Russ Hiner


One of the most important rules to remember is that…
Cash Flow Starts and Stops a Business. As my career has matured, I have realized that the best way for me to grow my business is by making others wealthy — making YOU wealthy. I want you to learn from my mistakes and enhance your life and your business. I know that you can do it with certain essentials in place. Read More>>
How Countrywide Created 3.5 Million Fraudulent Loans and What It Means to You
By Bob Massey


My last two articles focused on the great Securitization Swindle the banks have been perpetrating for over a decade. It was successful because the banks created such a tangled web that it was nearly impossible for everyday people, lawyers, and judges to understand what was happening. But what if they committed a comparatively straightforward fraud? Surely that would be caught and stopped, right? Read More>>
Foreign Real Estate in Your Self-Directed IRA
By Jim Hitt


Many people are surprised to learn that not only can they take direct ownership of real estate within their IRA, but they aren't even restricted to owning land within the United States. The IRS rules regarding what you may or may not invest IRA assets in are very liberal, and there is no IRS restriction whatsoever on ownership of foreign assets, including real estate. Read More>>
Create Your Own Luck in Real Estate Investing
By Matt Larsen


Howdy! As I am writing this in early October, I'm celebrating my one year anniversary of quitting my job as well as our 50th deal, as we closed deals 48, 49, and 50 last week. We are also a couple of weeks away from our one year anniversary of our 1st deal back in late October 2012. So as I reflect back on these milestones and the last year, I wonder how to attribute our early success. Was it luck?Read More>>
Nationstar and Auction.com Take Advantage of Short Sale Sellers!
By Kimberlee Frank


Recently we were working a short sale through Nationstar who requested that the Seller sign a document allowing Nationstar's affiliate, Auction.com, to sell our short sale. Yes, you heard me correctly! We already had a buyer, submitted all the financials to Lender, and had the BPO (Broker Price Opinion). However, they hadn't countered the buyer yet. The form that my agent and her Seller signed stated that Auction.com was allowed to hold an auction on the property and should my agent be a dual agent on both sides… Read More>>
Negotiate Like A Pro
By Bill Ham


Have you ever made a great offer, had it accepted and then for some reason it just fell apart? This is an all too common occurrence in the real estate business. The most common reason for this is an improper negotiation prior to the acceptance of an agreement. If you view a real estate negotiation as "win/lose" situation, then you probably got the buyer or seller to agree to something that they really weren't comfortable with. Read More>>
Contractor's Liens – Part 2
By Jon David Huffman, Esq.


This article is the second in a two-part discussion about contractor's liens, specifically called mechanic's and materialman's liens in legal terminology. In last month's article, I pledged to discuss two important items in more detail: (1) the requirements when filing a lien and (2) the requirement to file suit to enforce a lien. Read More>>
Case Study: Piercing the LLC Liability Shield
By Dyches Boddiford


Sally and Julie grew up together and have decided to invest in real estate. They both have regular jobs, but figure they can find a property, fix it up and rent it out in their spare time. They find a good property which takes most of their savings as a down payment. They figure that over the next few months, they can get the repairs done with money earned on their regular jobs. Read More>>
Local Market Actually Does Equal Location
By Mark Jackson


As a regular writer for the Atlanta REIA and Tampa REIA, I look forward to sharing with readers current, timely concepts and ideas regarding the valuation of real estate in many markets. Perhaps even better than sharing in these articles, is knowing REIAComps helps to quickly see how the location of your market impacts the profit of a deal year to year and in some cases, month to month. Read More>>
Do You Need Help with Reports?
By Karen Bershad


It is the goal of this column to answer questions about QuickBooks and how it is used in the REI arena. Know how to record transactions in the proper way and have your set of books in good shape when it comes time for taxes. It is our intention to do this by you the members submitting questions to Karen@SmallBusinessAdvisor.biz, and getting answers here in this column. Read More>>
How to Make a Website For Fun or Profit – Part 2
By Tony Pearl


Having a free website is great! This is particularly an attractive option IF you don't run a "real" business, or if you're only concerned with sharing your thoughts or ideas with the world. However, if you DO run a legitimate business, or if you're interested in making money or being perceived as legitimate… or if you want to learn how a true website is made these days, then keep reading! Read More>>
Do You Have a Burning Desire to Buy One Hundred Houses per Year? If You Do, Be Sure You Are Prepared!
By Larry Harbolt


Recently I was talking to several of my students who each said they wanted to buy 100 houses next year. These students had listened to one of the gurus who had bought and sold over one hundred houses in one year and is now teaching people how to duplicate what he had done. I listened closely to these bright eyed, inexperienced students tell me they wanted to do the same as the guru, which frightened me to death. Read More>>