Atlanta REIA Google Group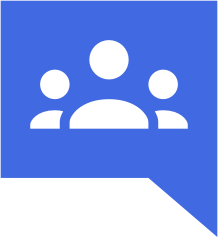 Welcome to the Atlanta REIA Google Group!
This group is for active members of the Atlanta Real Estate Investors Alliance (Atlanta REIA) and other invited guests for the purpose of sharing valuable real estate related information, asking questions and exchanging contacts, leads and deals.
We don't have a lot of rules for using this group other than:
Don't post the same or similar message more than once
Don't promote multi-level or affiliate marketing opportunities
Don't post events and opportunities that compete with Atlanta REIA
Don't be disrespectful to others or post defamatory comments towards any person or business
Your first few posts within the group may be moderated before posting. We also reserve the right to edit or delete your posts or ban users for any reason at any time at our sole and absolute discretion. We will update these rules from time to time as needed. To join follow the simple instructions below…
How to Join the Atlanta REIA Google Group
To join the Atlanta REIA Google Group, follow these simple steps:
Go to Google.com and sign in to the Google Account you want to use to join our Google Group.
After you have signed in to your Google Account, click this link to go to the Atlanta REIA Google Group.
On the Atlanta REIA Google Group page, click the link that says

"Apply for Membership"

. Doing so will open up a pop up box to apply to join the group.
In the popup box, choose your

"Display Name"

and check the box that says

"Link to my Google profie and show my photo on posts"

if you wish.
This next setting is VERY IMPORTANT and says says

"Use YOUREMAIL@gmail.com (your email goes here) for this group with the the following settings:"

Don't send email updates

Send Daily Summaries

Send combined updates (25 messages per email)

Send me an email for every new message (less than X per day)

By default, the popup is set to "Don't send email updates". If you don't choose Option B, C or D, you won't get any email updates from the group which negates the purpose of the group to keep you updated on the haves, wants, questions and deals from other group members. So be sure to choose B, C or D.

Option D is recommended. However, if you find yourself getting too many emails, you can update your settings later and go with Option B or C.

Next, there will be a checkbox that says

"Automatically subscribe me to email updates when I post to a topic"

. You definitely want to check this box so that you are notified when other members reply to your posts.
And finally you will see a few questions above a comment box. The questions are:

What is your full, real name?
Are you an Atlanta REIA Member?
How do you plan to contribute to this group?

Please answer these questions truthfully and so we can process your application quickly.

Upon completion of the form, click the

"Apply to join this group"

button and we will process your request ASAP.
We look forward to your participation in the group. Thanks for your consideration!